It has been a few weeks since I've shared the little random tidbits of our daily life that don't get incorporated into regular posts.  You may remember the unfortunate Kindergarten classroom incident (if not, read bite #5 from my May 10, 2013 Fuji Bites).  Well, the vomiting didn't end there.  On Mother's Day, in the middle of church, smack dab in the middle of a prayer in fact, Bug threw up all over the front of me.  We have spent the past few weeks having good days and bad days and recovering from the virus that was never super terrible—just awfully good at sneak attacks of vomiting.  So today I'm feeling grateful for the good things that we squeezed in with the bad.
1. Despite the unfortunate Mother's Day church incident, I still managed to have a wonderful Mother's Day.  I especially loved these French macarons that were part of the lovely dinner that Mr. Fuji and my dad put together, from Sucrée, in Redlands, CA.  (If you're ever in the area, you should definitely make a stop and pick up some for yourself!) Thank goodness for French confectionary.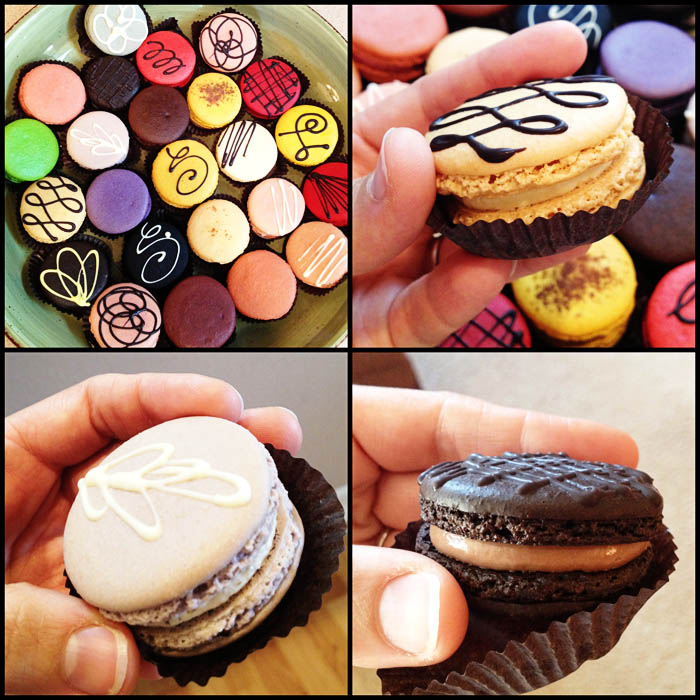 2. Since most of the summer consists of blockout days with the Disneyland annual passes we have, we've spent many days over the past month at the parks.  I'm so glad we took advantage of the days where no one was throwing up and the good weather!  I'm grateful that all of the Fuji family members are as nutty as I am.  It's bad when you know where all of the cameras on the rides are.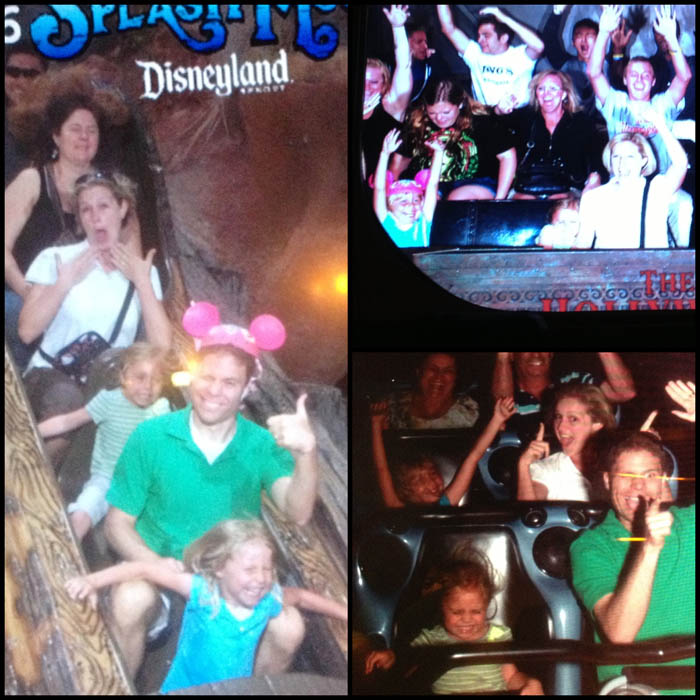 3. I'm grateful for Disney princesses that help keep the magic of childhood alive.  What little girl wouldn't walk with a bit more of a lilt in her step after taking her picture with Princess Aurora?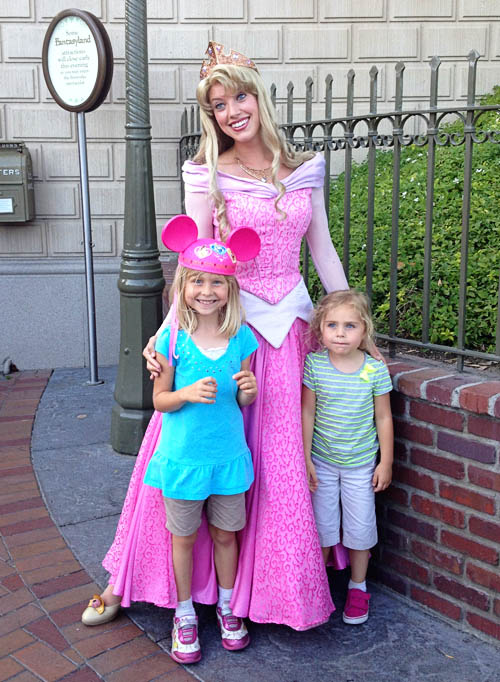 4. Yesterday was the last day of Kindergarten for Squirrel.  Oddly, it was way more of an emotional day for me than her first day of school.  I feel the passage of time more acutely as she moves away from being my little Kindergartner to being in a grade with a number.  I'm grateful for those who made her year such a wonderful one.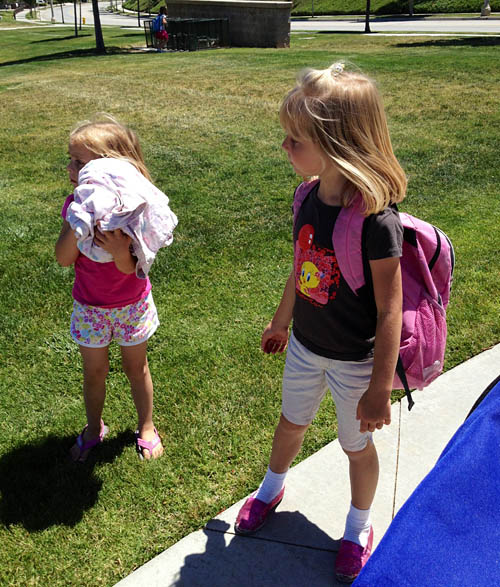 5. I'm grateful for glitter.  We kicked off summer with craft time.  The girls made fairy houses to entice all the neighborhood fairies out of hiding.  Prime real estate is up for grabs here in SoCal!  Now what do we do with the rest of our summer?