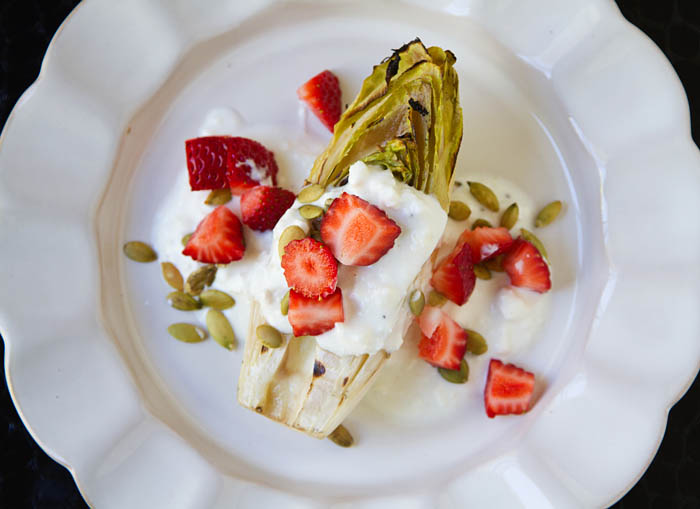 Summer is upon us and so is grilling season! (Okay, maybe not officially until June 21st, but it sure feels like summer here in SoCal with our hot weather and school being out!)  Last week Mr. Fuji and I teamed up to make the most fantastic fresh twist on the classic wedge salad—a grilled California endive half topped with a tangy feta cheese dressing, fresh California strawberries, and toasted pepitas (pumpkin seeds).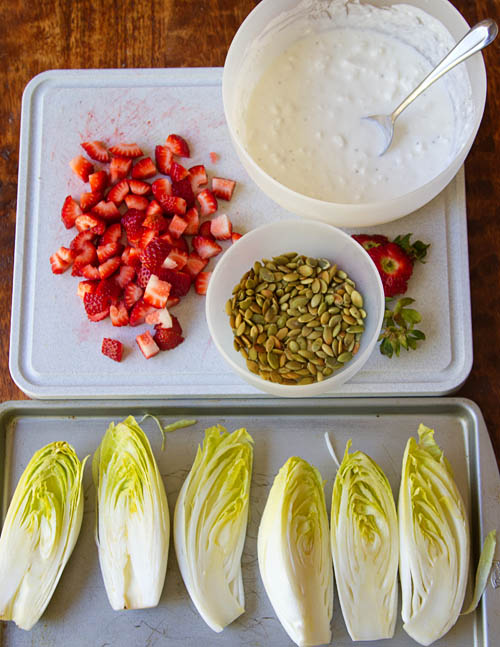 I brush halves of California endive with some of my favorite olive oil (California Olive Ranch Arbequina Olive Oil),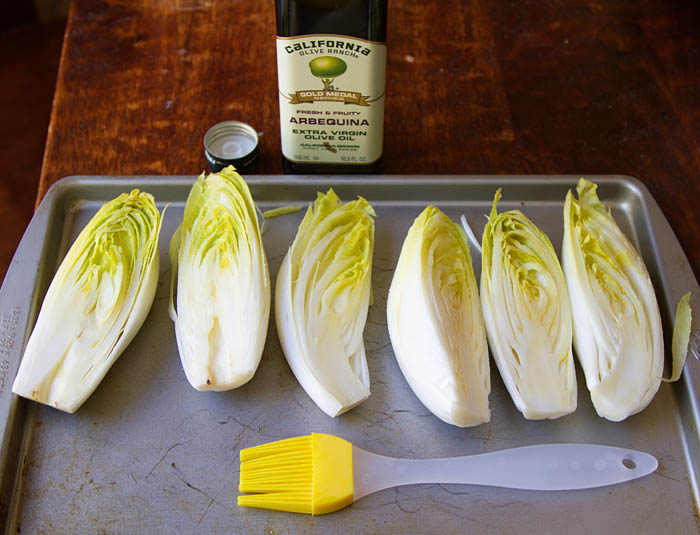 and Mr. Fuji gave them a quick sear on the grill.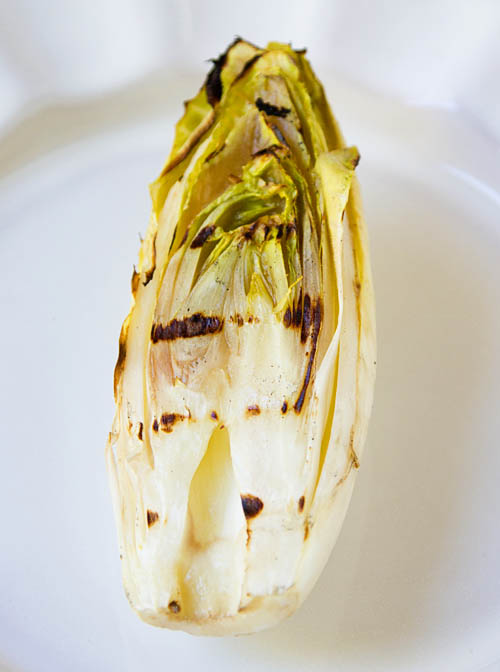 The grilled endive halves have a nice hint of smokiness from hitting the grill, but retain their juicy bitter sweetness.  The feta dressing adds a salt tang, cutting through the bitterness of the endive.  The strawberries add juicy sweetness, and the toasted pepitas add a wonderful nutty chewiness.  Delicious, wickedly quick and easy to prepare, and good for you!  All in all, this salad was a complete home run and one we will be repeating in the future.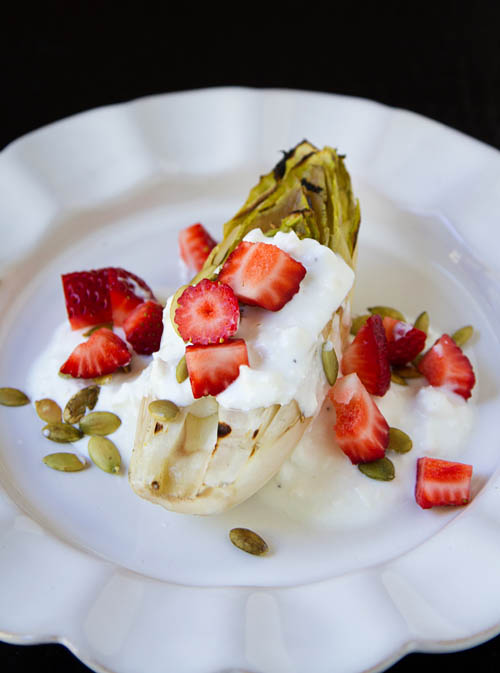 Print This Recipe
Grilled Endive with Strawberries, Pepitas, and Feta Cheese Dressing
Makes 4 to 6 servings
For the Feta Cheese Dressing:
3.5 ounces feta cheese, crumbled
1/2 cup plain Greek yogurt
1/4 cup milk
1 tablespoon lemon juice
1 teaspoon fine grain sea salt
1 teaspoon freshly ground black pepper
3 heads California endive, cut in half lengthwise, root ends trimmed
2 tablespoons extra virgin olive oil
6 ounces fresh strawberries, hulled and cut into pieces
1/4 cup pepitas (pumpkin seeds), toasted
1. Prepare the Feta Cheese Dressing: Put the feta cheese and Greek yogurt in a small bowl and mash together with a fork. Add the milk, lemon juice, sea salt, and black pepper and whisk to combine. Set aside.
2. Grill the endive halves: Preheat the grill for direct grilling over medium heat (350 degrees Fahrenheit). Brush the cut sides of the endive halves with the olive oil. When the grill is ready, place the endive halves on the grill cut side down and grill until nicely marked (1 1/2 to 2 minutes).
3. Assemble the salads: Transfer the grilled endive halves to a platter or individual plates. Spoon a generous amount of the dressing on top, then add spoonfuls of the strawberries and toasted pepitas. Serve immediately.
=======================================
*Disclosure: I am being compensated for recipe development and is part of my ongoing work as an OnDiva for California Endive Farms.  All opinions are my own.