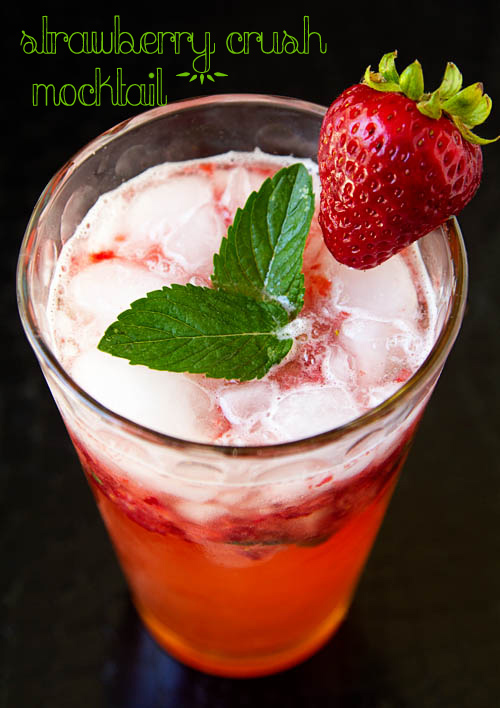 I am looking forward to the upcoming long weekend.  I love Memorial Day because I love barbecues and eating out doors, both of which seem to go hand in hand with the holiday.   I think a holiday deserves a delicious drink to go with it, so I dreamed up a little mocktail to pair with the grilled steaks, potato salad, guacamole, and all the other goodies we'll be eating come Monday.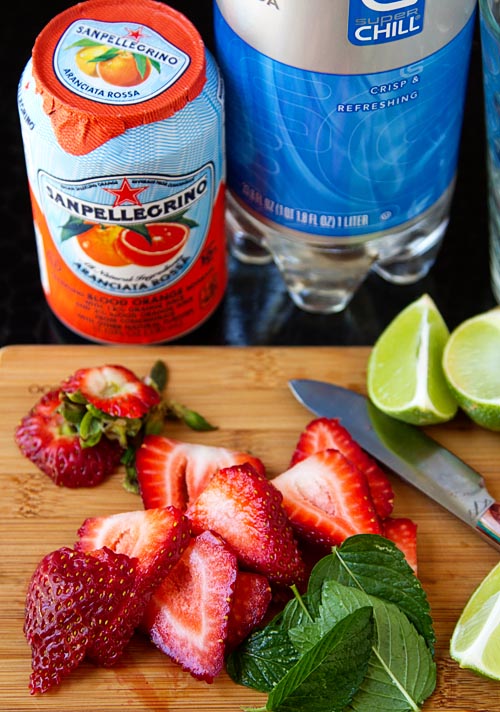 Fresh strawberries and mint leaves are muddled together, then mixed with a bit of agave nectar, lime juice, blood orange Italian soda, and club soda.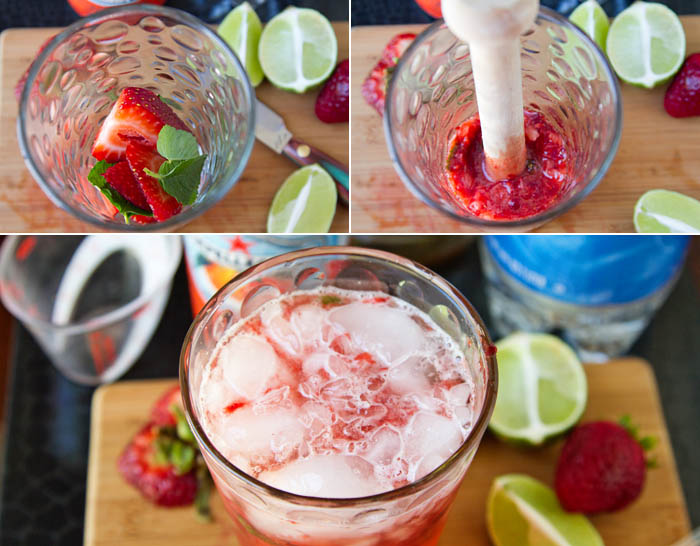 The finished mocktail is beautiful, light and refreshing, perfect for pairing with heavier dishes and warmer weather!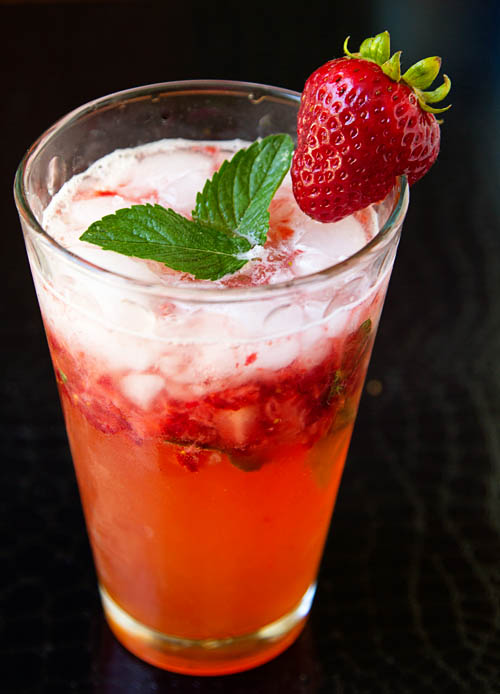 Print This Recipe
Strawberry Crush Mocktail
Makes 1 serving
2 strawberries, cut into slices
6 large mint leaves
Crushed ice (small cubed will work as well)
2 teaspoons agave nectar
Juice of 1/4 lime
2 ounces blood orange Italian soda (like San Pellegrino Aranciata Rossa)
Club soda
Strawberry and whole mint leaves to garnish (optional)
1. Put the strawberries and mint leaves in a tall glass and muddle (thoroughly crush with a muddler, pestle, or back of a large spoon).
2. Fill the glass 2/3 of the way with crushed ice.
3. Add the agave nectar and lime juice and stir. Add the blood orange Italian soda and then fill the rest of the glass with club soda and stir again. Garnish with a strawberry and some whole mint leaves.
=================================================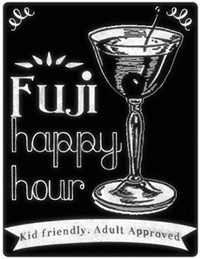 Check out the other drinks in the Fuji Happy Hour series!