Life is so full and busy that only a very small percentage of what happens in our lives and in my kitchen ever makes it onto this space, so I've decided to give myself a few liberties with content.  There are so many amazing books and products out there that I don't have nearly enough time or resources to be able to write about them all, even if I love them.  Nor is there time enough to share some of the little things that happen in my life, nor my random thoughts and musings.  So I'm starting a new space to give myself the opportunity to share some of these odds and ends in "small bite" form.
1. Easter Love: I love holidays, and this past Easter Sunday was no exception.  I love the time it gives us to spend time with our loved ones, enjoy the magic of childhood, celebrate my faith, and eat delicious food.  Holiday meals always give me the opportunity to try out final versions of recipes I've been working on, like the Fruit, Seed, and Nut bread I'll be sharing with you soon.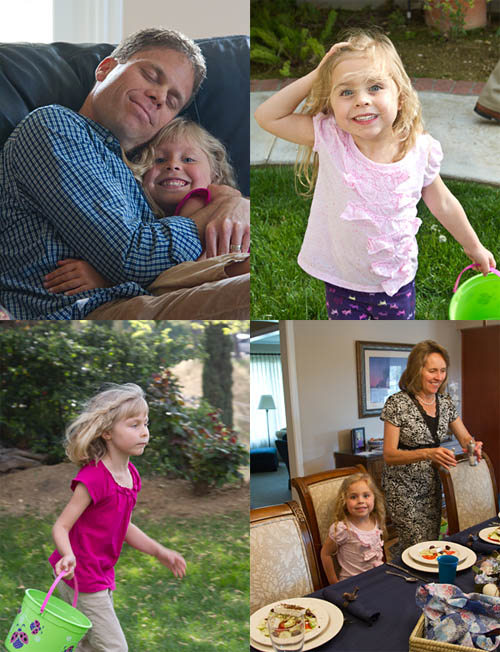 2. Cookbook I'm loving: My friend Jennifer Perillo just published her first book, Homemade With Love.  I impatiently waited for it to arrive after ordering my copy on Amazon.com, and when it finally came I was not disappointed.  Jennie's recipes are always full of heart and easy to follow.  I made her recipe for Chocolate Tres Leches Cake for our Easter dinner—a moist chocolate sponge cake soaked in the traditional three milks, sweetened condensed milk, evaporated milk, and plain milk, then topped with a sweetened whipped cream . . . in short, absolutely amazing.  A keeper.
3. Nostalgic Bites: It's Spring Break right now for my girls, and so instead of sitting around at home all week, the girls and I piled into the car and drove up to my mother-in-law's house in the Salt Lake City area at the beginning of the week.  On Wednesday the girls and I went out to dinner with my grandma and her husband to Hires Big H, a hamburger joint with a ton of Salt Lake City history and my favorite childhood restaurant.  They make delicious hamburgers, fries, and root beer   My grandma ordered her favorite, a deluxe burger with everything on it and extra onions and ate every bite.  Makes a granddaughter proud!!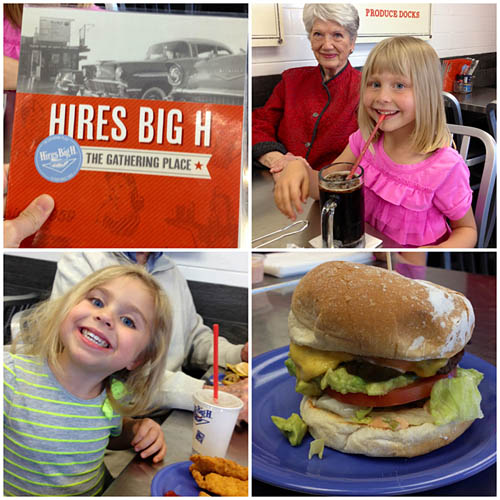 4. Product I love: A few weeks ago I attended the Natural Products Expo West at the Anaheim Convention Center to take a look at all of the new products and what is happening with old favorites.  I stumbled across a booth run by CORE Foods and later received three of their meal bars to try out.  I did a three day CORE challenge where I ate one of the bars for breakfast each morning for three days and carefully watched what I ate for the rest of the day, filling as much of my day with raw fruits and vegetables as I could.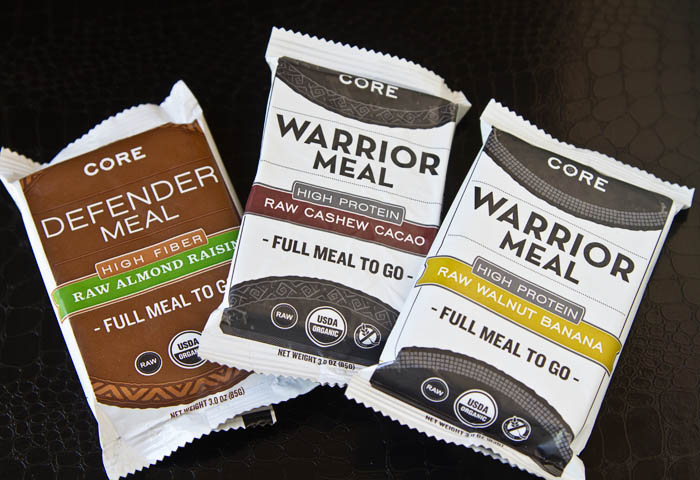 A CORE meal consists of one bar and 2 glasses of water (to activate the oats).  This meal is designed to deliver 4 hours of stable energy.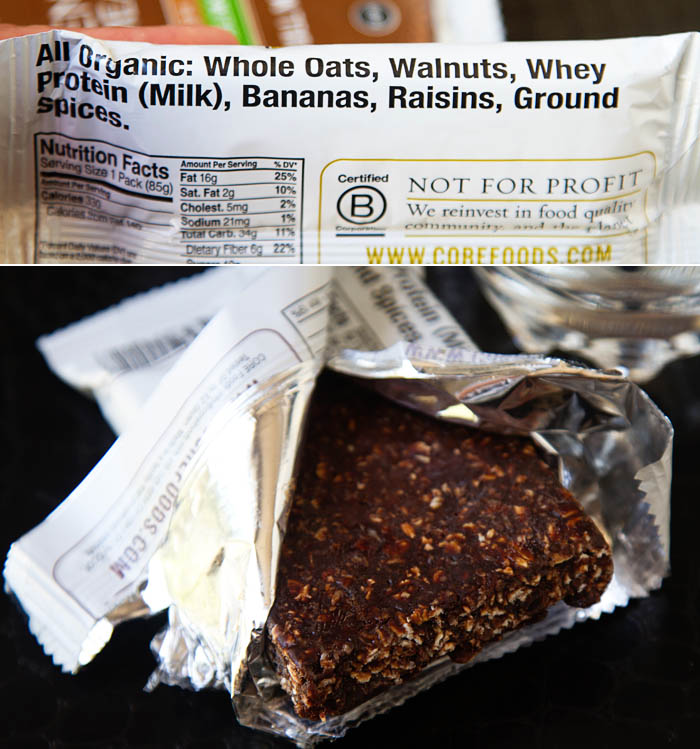 Each bar is made of 5 to 7 locally grown organic ingredients, delivering a convenient, filling meal  that doesn't leave you worrying about what you have put into your body.  The downside is that the bars are pricey (I just stocked up at Whole Foods and paid $3.79 per bar).  But the good news is that they currently have a $5 off  coupon available and also a chance to win a free case of bars (worth $40)!