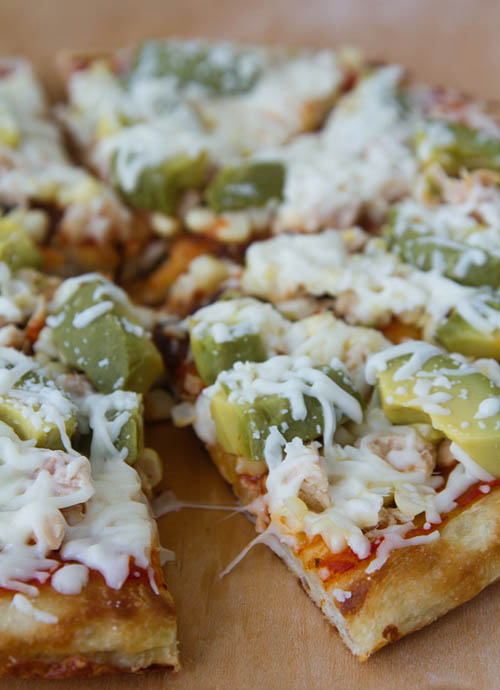 I no longer use an oven when I make pizza, I use a fry pan.  This is not a technique I came up with, just one I fell in love with a few years ago.  I recently posted some pictures on Instagram of one of our fry pan pizza nights, and got so many questions and comments about it that I started thinking I needed to share.  So here we go!!  I am a fry pan pizza devotee because the results are closer to pizza cooked in a brick oven than a pizza cooked in a regular oven, and the process is quick and easy.  The crust is chewy with a few char marks that give big boosts of flavor, just like the pizzas cooked in brick ovens that I love so much.  Clean up calls for washing and drying a fry pan and avoids pre-heating an oven, which is great during the summer.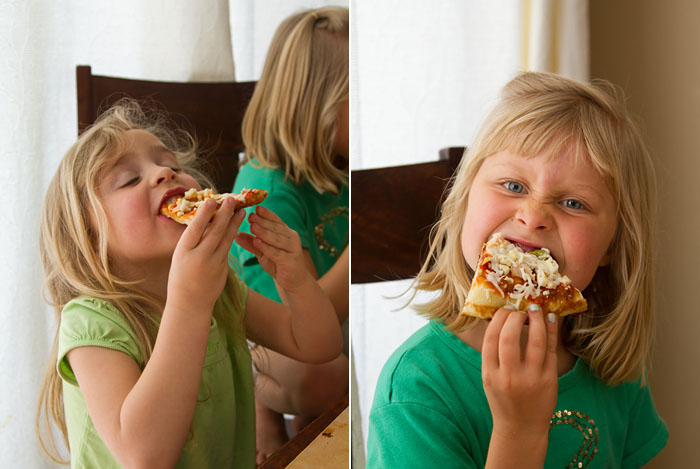 I recently made a pizza inspired by a popular pizza in Japan.  The Japanese version includes corn, tuna, and mayo with a sprinkling of katsuobushi, shaved bonito fish flakes.  It sounds strange, but it's absolutely delicious.  My version included roasted corn, tuna, and some of my pickled avocados (but regular avocados are delicious as well).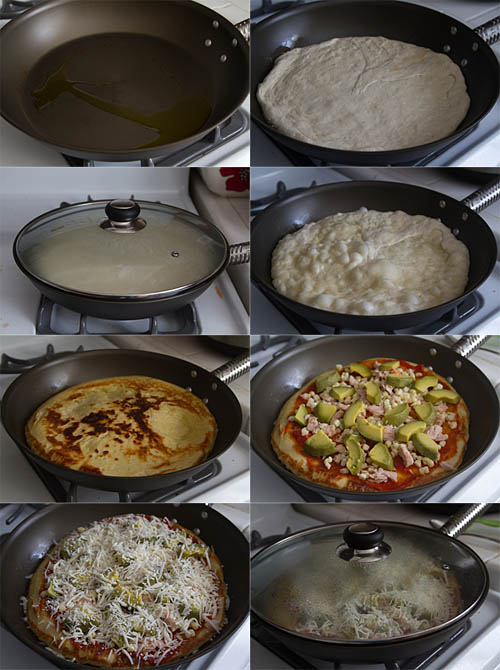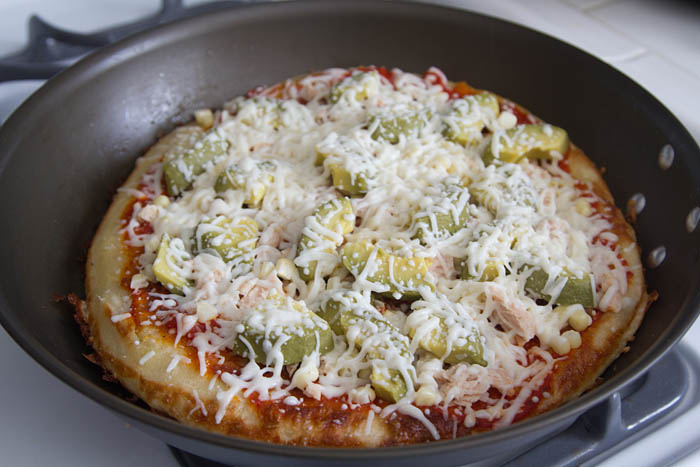 But you can add whatever toppings you like!  I'd love to hear what goes on your pizzas for your fry pan pizza nights.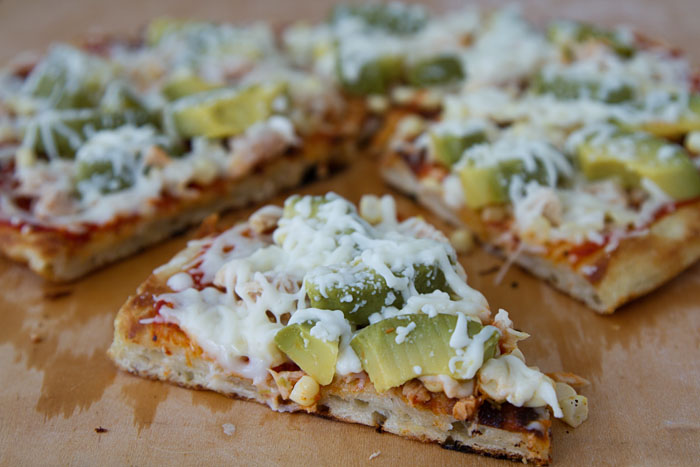 Print This Recipe
Roasted Corn, Avocado and Tuna Fry Pan Pizza
Makes one 12-inch pizza
1 pound pizza dough
1 tablespoon olive oil
3 tablespoons pizza sauce
1/4 cup roasted corn kernels
3 ounces cooked tuna, broken into small chunks
4 ounces sliced pickled avocado (one small avocado), or regular fresh avocado
3/4 cup shredded mozzarella
1. Roll the prepared pizza dough to a 12-inch in diameter circle. Drizzle 1/2 tablespoon of the olive oil in a 12-inch fry pan and heat over medium heat.
2. When the oil starts to shimmer, add the pizza crust and cook over medium heat for one minute. After one minute, cover the fry pan with a lid and continue cooking for 3 more minutes.
3. Flip the crust over then drizzle the remaining 1/2 tablespoon of olive oil around the edge of the fry pan.
4. Keep the fry pan on the heat and spread the pizza sauce over the crust, then top with the roasted corn kernels, tuna, and avocado. Sprinkle the cheese evenly over the top, replace the lid and let the pizza cook until the cheese has melted, about 3 to 4 minutes. Remove from the heat, cut into slices and serve.