I need to make a rule for myself that I do not set foot in a grocery store when I'm hungry.  It always gets me in to trouble.  Always.  Except for a recent trip.  Last week I made a quick stop to pick up a few things at the store after dropping the girls off at school.  All I needed was milk and baking powder.  But it seems I am incapable of walking into a grocery store and walking out with just the items on my list.  It's a disease I tell ya!  On this particular trip I started by walking through the produce and the display of greens caught my eye.  It was beautiful.  So I ended up walking out of the grocery store with several bags filled with greens and a big bag of Cara Cara oranges.  So much better than 3 gallons of ice cream, right?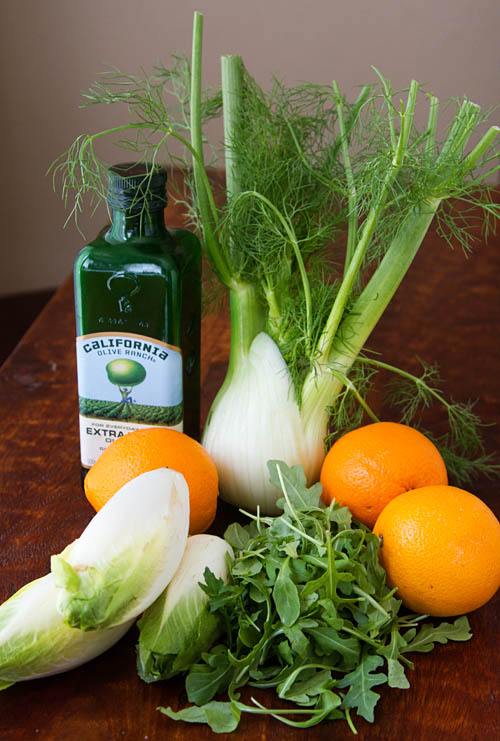 For lunch that day I whipped up a super simple salad using some California endive that I already had in my refrigerator, and some fennel, baby arugula, and Cara Cara oranges that I purchased at the store.  I shredded the endive and thinly sliced the fennel and mixed it with the baby arugula, then made a salad dressing with some freshly squeezed Cara Cara orange juice, olive oil, salt and pepper, tossed it all together and topped it with orange slices.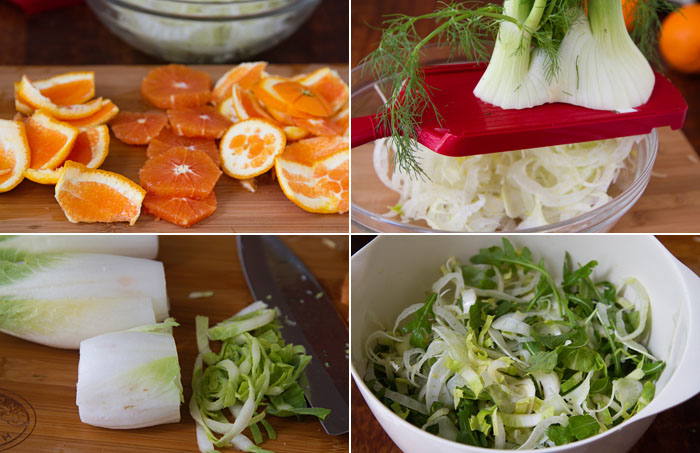 The salad was light and flavorful, perfect for spring!  If only my grocery trips were always so productive.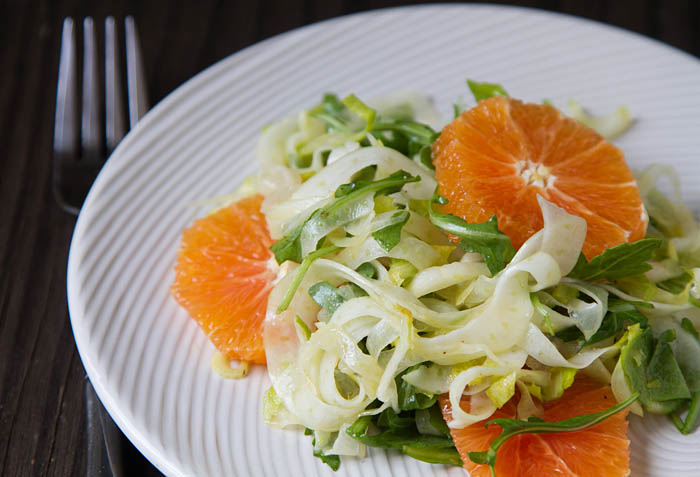 Print This Recipe
Endive, Arugula, Fennel and Orange Salad
Makes 4 servings
For the salad dressing:
3 tablespoons freshly squeezed Cara Cara orange juice
2 tablespoons extra virgin olive oil
1/4 teaspoon fine grain sea salt
1/4 teaspoon freshly ground black pepper
For the salad:
3 small heads endive, shredded
1 cup firmly packed baby arugula
1 small fennel bulb, trimmed and sliced paper thin
3 Cara Cara oranges, peel and pith removed and fruit cut into slices
1. Make the salad dressing: Whisk together the salad dressing ingredients in a small bowl or jar.
2. Make the salad: Toss the endive, baby arugula, and fennel together in a medium-size mixing bowl. Drizzle the salad dressing over the greens and toss to coat them in the dressing.
3. Divide the salad among 4 plates, then garnish with the Cara Cara orange slices and serve immediately.
——————————–
*Disclosure: I am being compensated for recipe development and is part of my ongoing work as anOnDiva for California Endive Farms.  All opinions are my own.