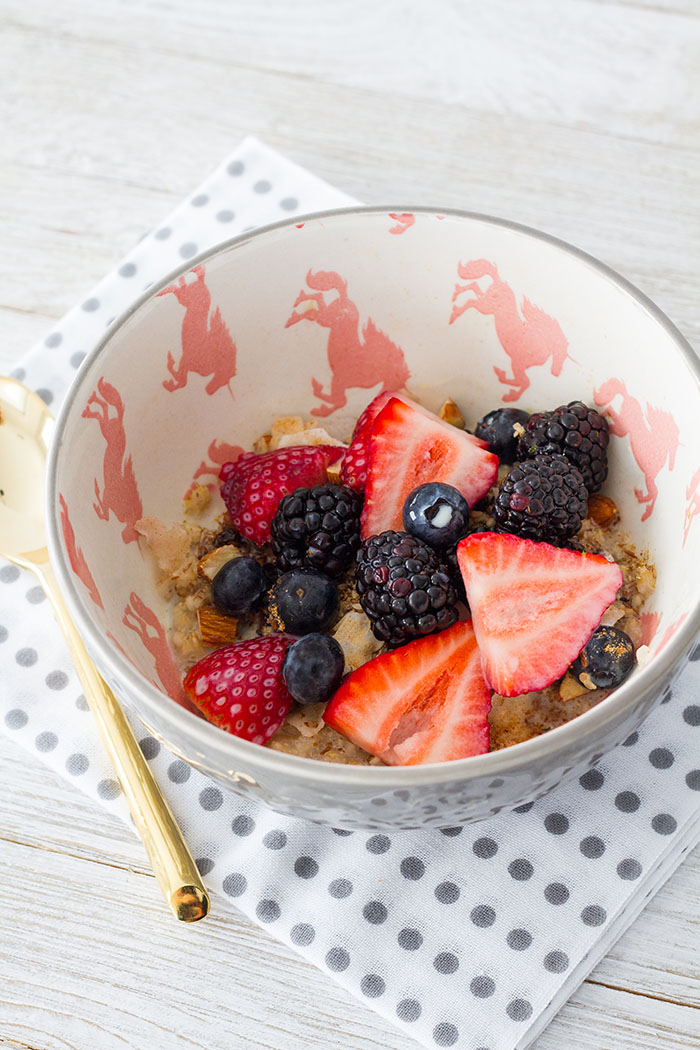 When I think about oatmeal I always think about Bert and Ernie from Sesame Street, because Bert loves oatmeal.  I always thought Bert was a bit boring, but I do agree with him on oatmeal.  I love oatmeal.  Actually, I love oats in general.  So when my mom introduced me to her "Get-Up-And-Go" Oatmeal this past summer, I was an instant addict.  She whips up a batch of a special blend of mix-ins that she then has on hand for whenever she wants to eat oatmeal.  She adds this blend to her oatmeal, along with ground flaxseed, some coconut sugar, fresh berries, and milk.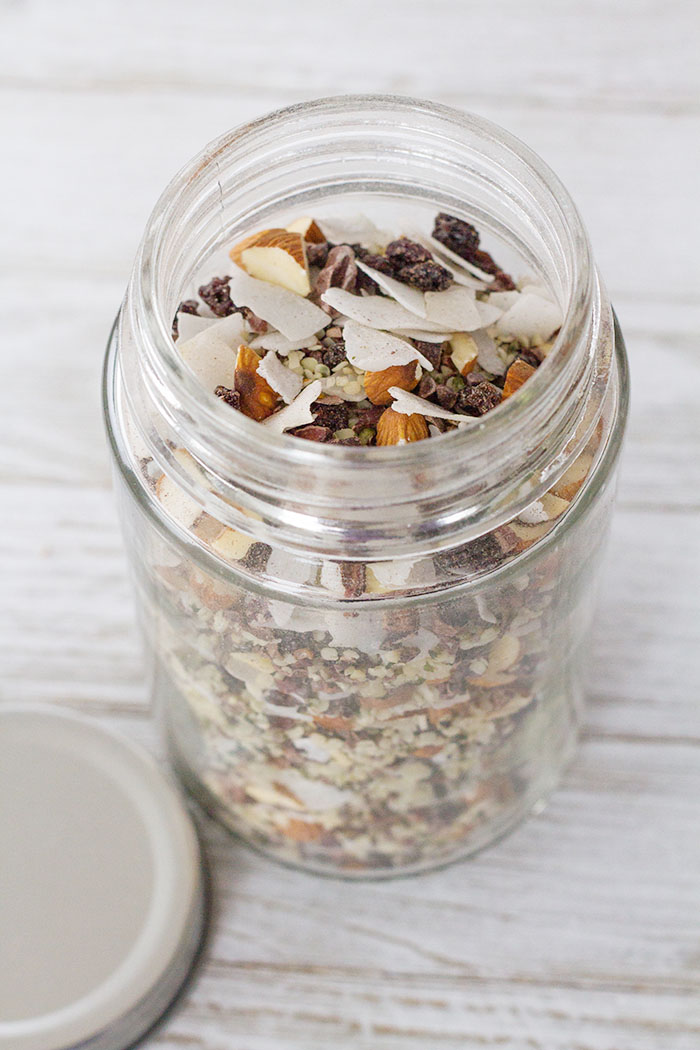 Her blend is chopped almonds, cacao nibs, dried currants, and hemp hearts.  I use the same ingredients, but also add in unsweetened coconut chips…because I'm also a coconut addict.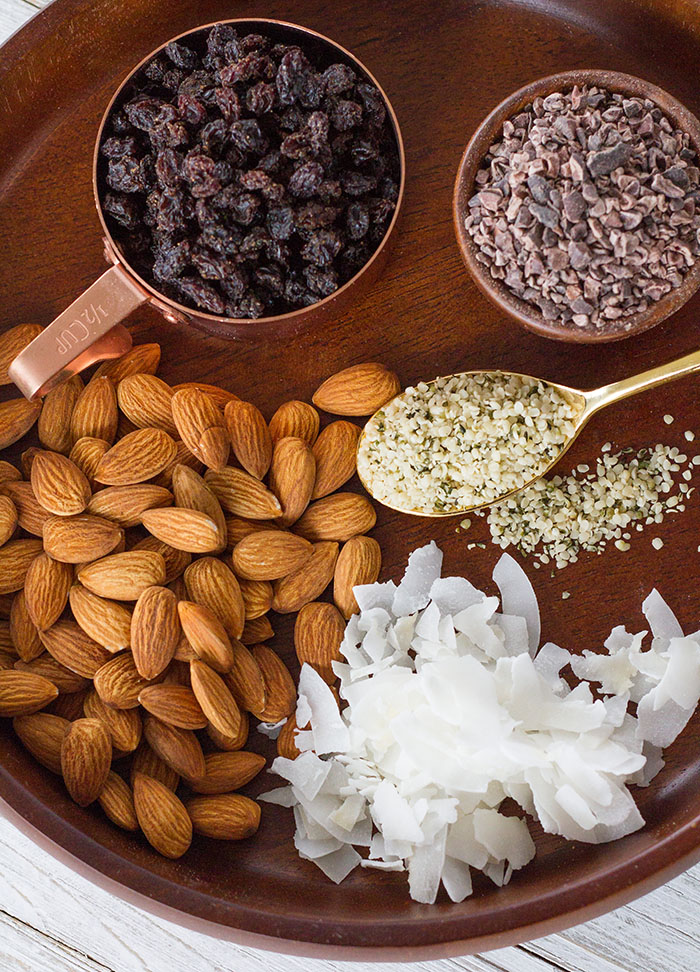 The only work involved in putting this blend together is in measuring out the ingredients and chopping up the almonds.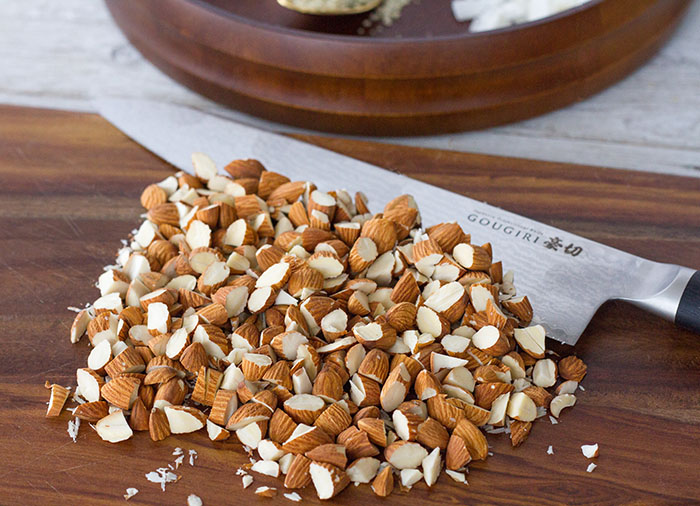 To make the oatmeal, you first cook your oatmeal (I find that I cook smaller portions when making it this way because it is super filling), then top it with the oatmeal blend, ground flaxseed, your sweetener of choice (I like date sugar!), fresh berries, and your milk of choice (I like cashew milk!).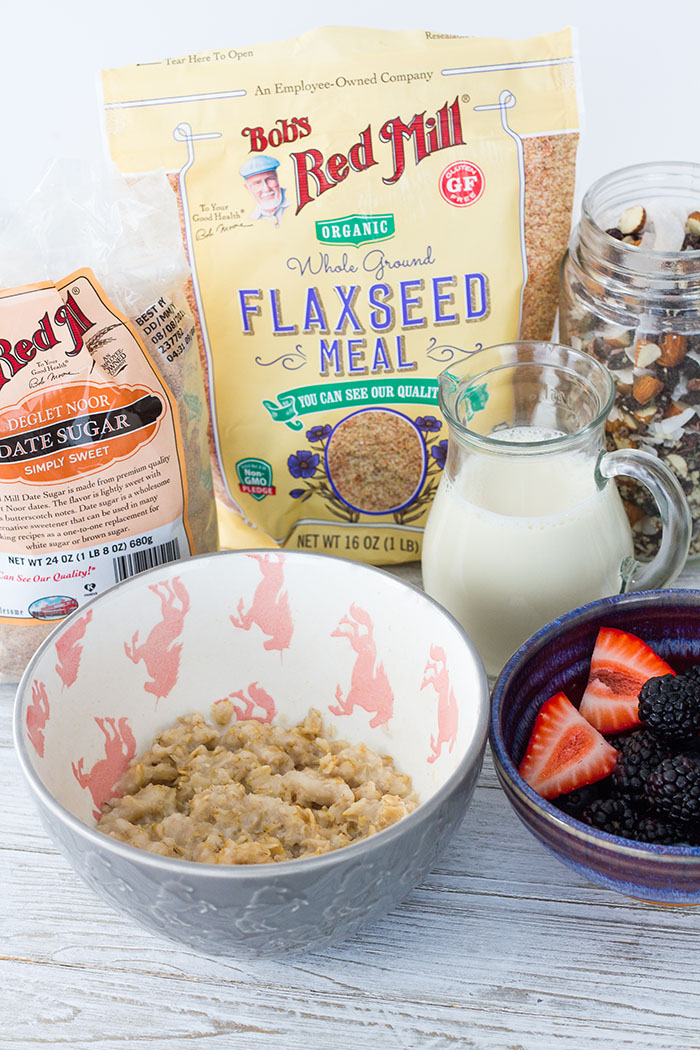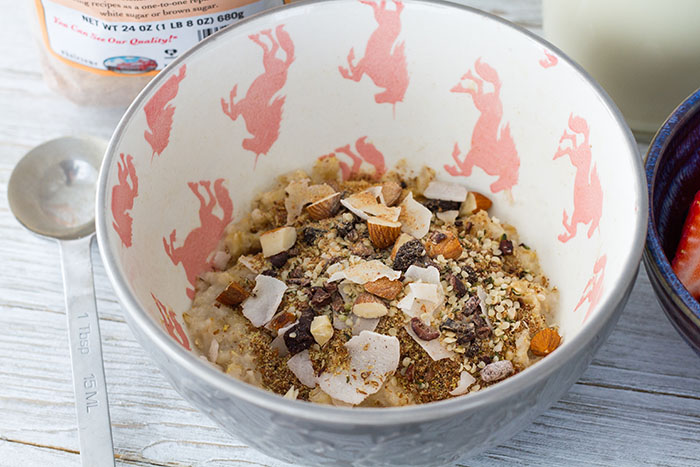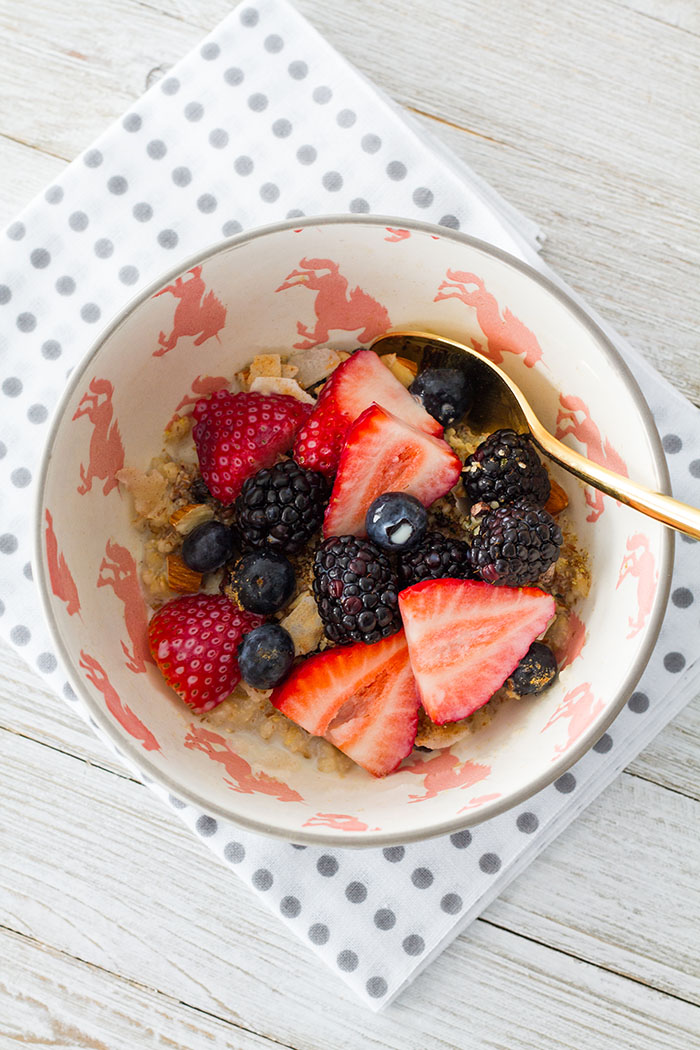 At this point I usually mix everything up and eat.  It's not as pretty at this point, but it is definitely delicious and full of things that will keep you going.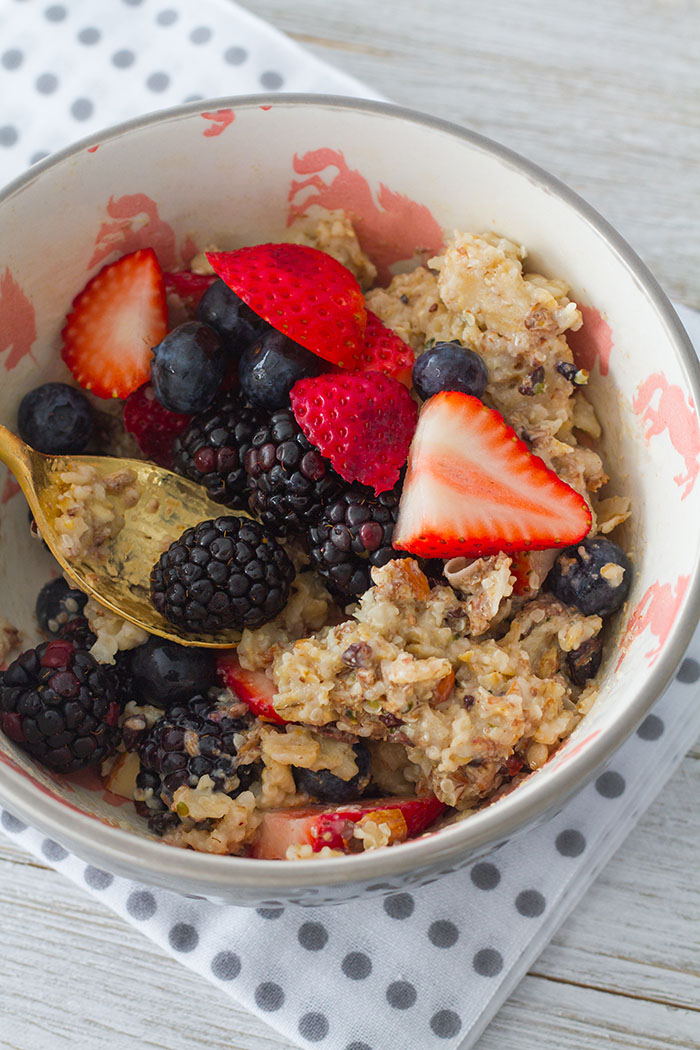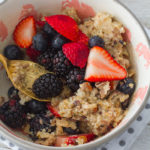 Fuji Nana's Get-Up-And-Go Oatmeal
This oatmeal is super filling and full of flavor and nutrients. A perfect way to start the day! The special blend can be made in large batches and kept in the fridge so that it is ready for whenever you need it!
Ingredients
Get-Up-And-Go Oatmeal Blend
1/2

cup

chopped almonds

1/2

cup

dried currants

1/2

cup

unsweetened coconut chips

1/2

cup

cacao nibs

1/2

cup

hemp hearts
Get-Up-And-Go Oatmeal
1/4

cup

old-fashioned rolled oats

1/2

cup

water

2

tablespoons

Get-Up-And-Go Oatmeal Blend

1

tablespoon

ground flaxseed

sweetener of choice, to taste

My favorites include date sugar, coconut sugar, maple syrup, and unsulphured blackstrap molasses (if you want to go for bolder flavor!)

fresh berries

I love using chopped strawberries, blueberries, blackberries, and raspberries!

milk of choice, to taste

My favorite is cashew milk, but it's also delicious with almond milk, soy milk, coconut milk, oat meal, or a milk blend (all unsweetened)!
Instructions
Make the Get-Up-And-Go Oatmeal Blend
Mix all the ingredients together in a large glass jar and store in the refrigerator, using as needed.
To Make 1 Serving of Get-Up-And-Go Oatmeal
Mix the rolled oats and water together in a microwave safe bowl and microwave on high for 2 1/2 minutes. Remove from the microwave and stir.

Top the oatmeal with 2 tablespoons of the Get-Up-And-Go Oatmeal blend, flaxseed, sweetener, fresh berries, and milk. Mix and eat!