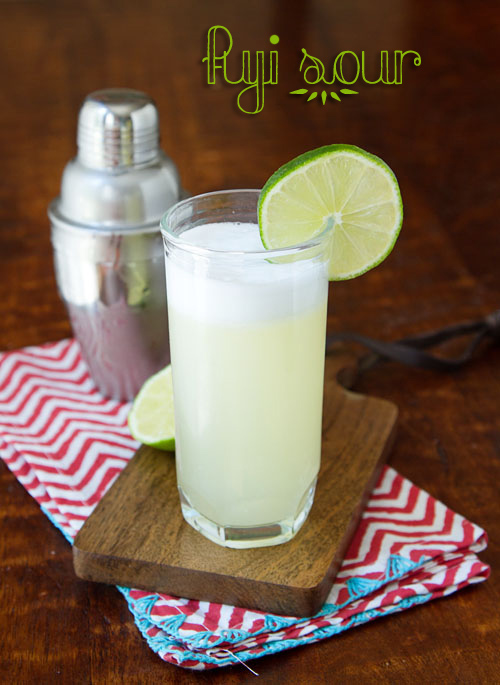 The Fuji family is in serious packing mode.  On Saturday morning our moving truck will arrive and we'll be saying goodbye to the house we have loved so much for the past 5 years.  It makes my head hurt to think about how much still needs to be done!  I recently whipped up a new mocktail and have decided that once I have finally unpacked everything into my new kitchen, it is one of the first things I'm going to make.  So for anyone living near us, I'll give a shout and you can come on over for Fuji Happy Hour!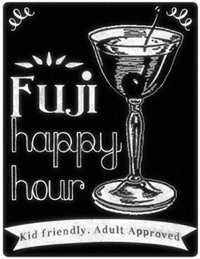 The mocktail was inspired by the Pisco Sour, a cocktail invented by an American bartender living in Peru in the early 1920s, which features Peruvian pisco, lime juice, simple syrup, egg white, and Angostura bitters.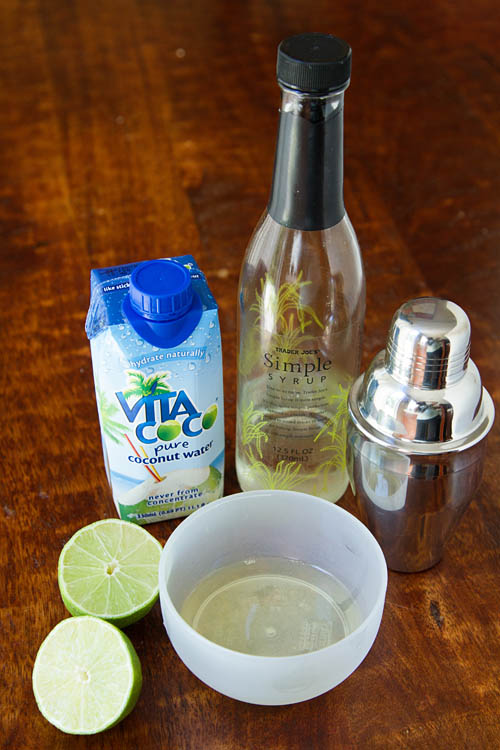 Since I'm a no alcohol gal, my version features coconut water and lime juice, and the egg white of course!!  The egg white helps the ingredients in the drink bond and tranforms into a foamy meringue-like topping that is silky smooth and makes the whole thing feel more like a treat.  Raw egg white?  Be safe with pasteurized eggs, like our favorite Davidson's Safest Choice eggs.  Now go and shake up a treat for yourself and sit back and relax!  I'll join you as soon as I've taped that last box shut.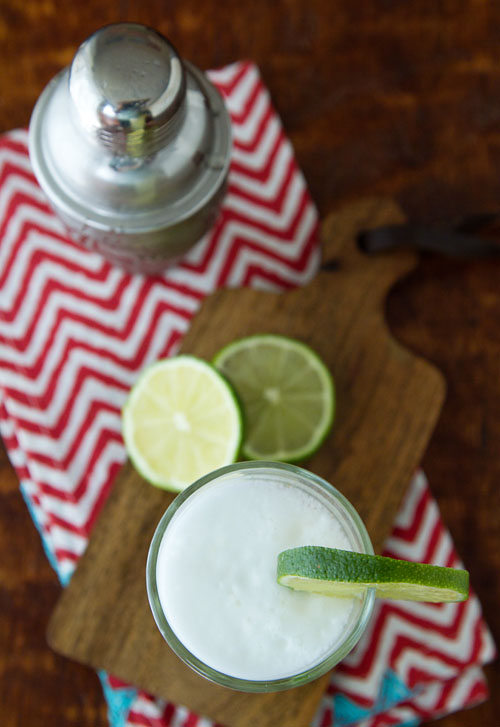 Print This Recipe
Fuji Sour Mocktail
Makes 1 serving
3 ounces coconut water
1 ounce simple syrup
1.5 ounces fresh squeezed lime juice
1 egg white
1. Pour all the ingredients into a shaker, then fill the shaker with ice.
2. Shake vigorously for one minute, so the ingredients can bond and the egg whites can become frothy. Strain into a glass and serve.
====================================================
* Disclosure: I was compensated for recipe development and writing this post as part of my ambassador work as one of the Darling Dozen for Safest Choice Eggs.  All opinions are my own.