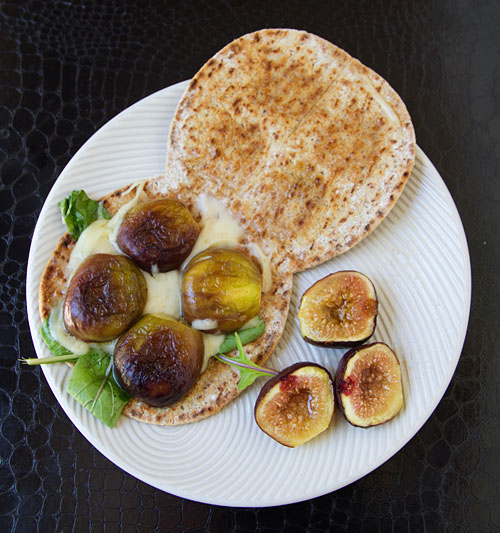 August is one of my favorite times of year simply for the fact that figs are in season.  Unfortunately it seems that although these little jewels have been grown in California for a good long time, people still don't seem to know what to do with them.  I wait, with anticipation, for them to show up in our local markets, and then watch with dismay as the same containers of figs sit and rot in the produce section.  People!! Don't you know what you are missing?  If you have never eaten a fig, it's time to repent of your sinful ways.  Sweet and juicy, figs can be eaten as they are, or used in a variety of dishes, cooked in a variety of ways.  And what's even better?  Each type of fig has its own unique flavors, making eating and cooking with them a pleasing taste bud adventure.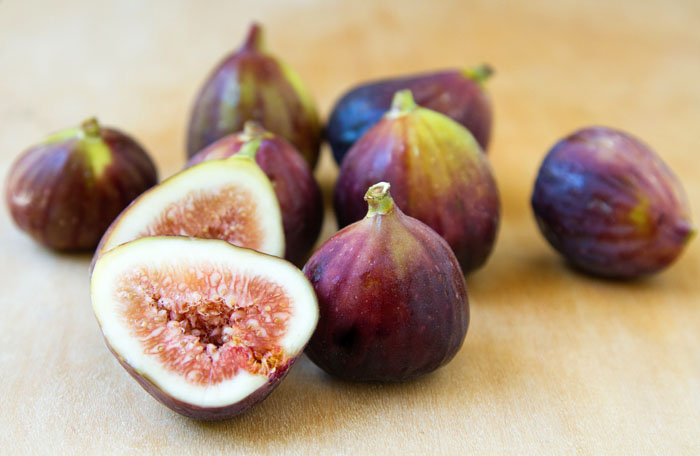 I was recently interviewed by Robert Rodriguez for an article in The Fresno Bee about figs, and although some of my comments were less than eloquent (you'll have to read the article for a good laugh…"balls of juiciness" anyone?), I do love that I was able to share my feelings about the wonderful versatility of the fig.  Roasting figs is one of my favorite methods of transforming figs.  I concentrates their flavors in explosive ways.  I recently whipped up some flatbread sandwiches which I filled with roasted Brown Turkey figs, shredded Jarlsberg cheese, and mesclun.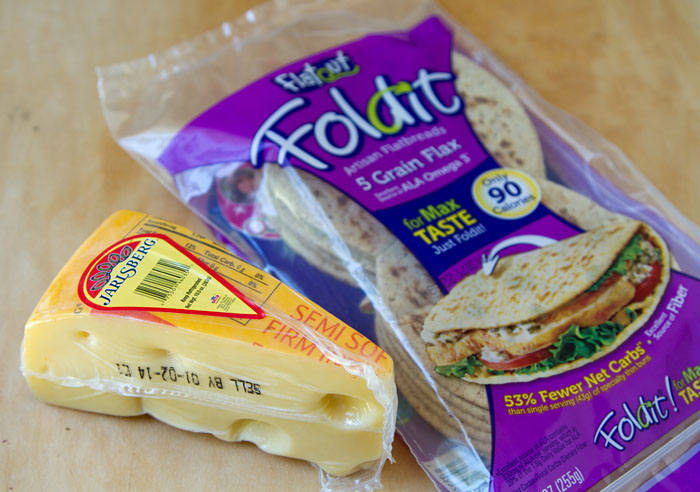 Making the sandwiches is a cinch.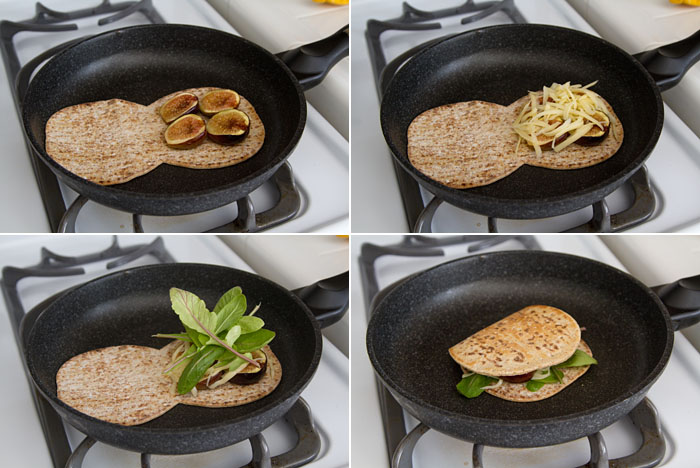 Eating them is even better.  The juicy, sweet richness of the figs along with the nutty, creaminess of the Jarlsberg cheese and the peppery bite of the greens makes for a match made in flatbread sandwich heaven.  C'mon, jump on my fig bandwagon!  If you want more figgy ideas, see my recipes from my Fig Week several years ago.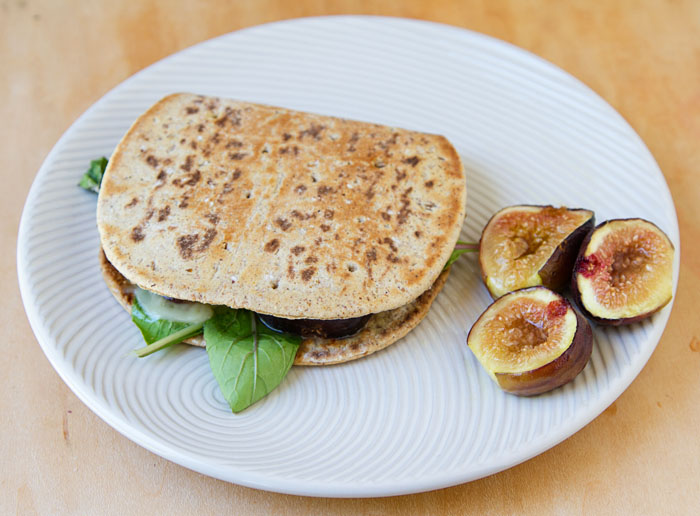 Print This Recipe
Fig & Jarlsberg Flatbread Sandwich
Makes 4 servings
8 ripe figs, halved lengthwise
1 tablespoon olive oil
1 tablespoon honey
4 pieces flatbread, or 8-inch flour tortillas
2 ounces Jarlsberg cheese, shredded
1/2 cup mesclun, or baby arugula
1. Preheat the oven to 425 degrees Fahrenheit. Place the figs, cut side up, on a baking sheet, and drizzle with the olive oil. Roast in the oven for 10 minutes. Remove the baking sheet and drizzle the figs with the honey. Set aside.
2. Heat a large skillet over medium heat. Place 1 piece of flatbread in the skillet. Arrange 4 of the roasted fig halves over half of the flatbread, and arrange 1/4 of the shredded cheese over the figs. Cook for 1 minute, or until the cheese begins to melt.
3. Add 1/4 of the mesclun, then fold the flatbread in half and press gently with a spatula.
4. Flip the sandwich over to the other side and cook for an addition minute. Remove the sandwich from the pan and repeat the procedure 3 times with the remaining flatbread and ingredients. Serve immediately.