It was 389 years ago that the Plymouth colonists and Wampanoag Indians shared the autumn harvest feast that is recognized today as one of the first thanksgiving feasts in the colonies.  The harvest feast of 1621 marked a year of hardship, exposure, scurvy, and disease for the colonists, and the feast was organized to celebrate their first successful corn harvest—a sign that the future held brighter days for the people of Plymouth.  Although our country has experienced much growth and success in the years since that first feast, I wonder if it would surprise those pilgrims to know that so many years later 50.1 million Americans would still lack the means to get enough nutritious food on a regular basis.  As I look forward to spending the day tomorrow with friends and family, and enjoying some of my favorite foods, the thought of hunger in America makes me pause, and I have to admit that I my anticipation of the days festivities are diminished when I think of those who don't have a feast to look forward to tomorrow. Too many people will be faced with an empty plate as we fill our own plates with more food than we can or should eat.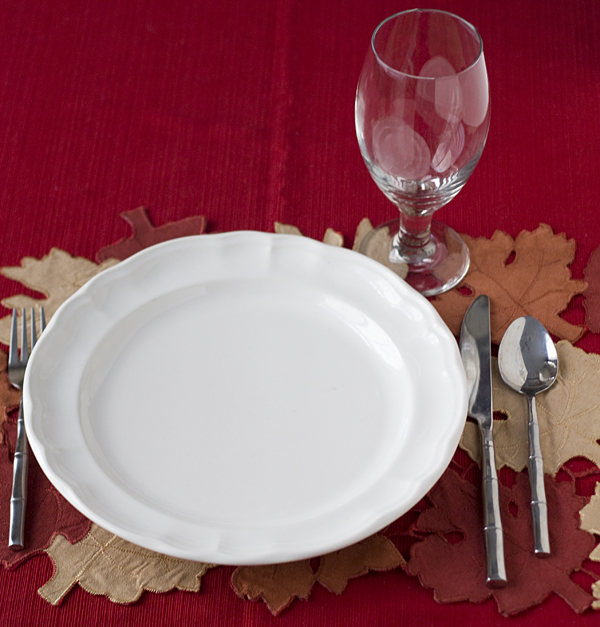 What makes the thought even worse, is the fact that out of those 50.1 million Americans, more than 17 million of them are children.  So often I take the many blessings in my life for granted.  I've never had to worry about where my family's next meal is coming from.  I've never had to suffer the heartbreak of sending my children to bed hungry.  And yet there are 17.4 million households in America, 4.2 million of them with children, where this is a fact of life.  My own worries are insignificant in comparison.
Pearl S. Buck once said, "If our American way of life fails the child, it fails us all."  Well then we are failing, because I find the fact that 17 million of our little ones are going hungry in the midst of such wealth and extravagance to be unacceptable.  Childhood should be a time of play, curiosity, growth, and wonder.  There is nothing wonderful or fun about living with an empty tummy.  Stacia Tauscher said, "We worry about what a child will become tomorrow, yet we forget that he is someone today."  Please join me in making sure that our children receive the nourishment that they need now so that there is a tomorrow to speak of.  Let's stop thinking of these children as a statistic and see them for what they really are—living breathing human beings. In fact, you likely know some of them and don't even realize it.
Last week I received an email from my dear sweet friend Jennie from In Jennie's Kitchen.  The email was a call to action—a reminder that many of us are blessed with much and thus, there is much that we can do.  During this season of giving thanks, join me in changing gratitude from a noun into an action verb. W.T. Purkiser wisely said, "Not what we say about our blessings, but how we use them, is the true measure of our thanksgiving."  Let us take our blessings and use them to the benefit of those who are lacking.  Help me to fill the empty plate above.  $25 dollars is enough to feed a child three meals a day for more than a month.
As a mother, children are near and dear to my heart, so I hope that my contribution to Share Our Strength, an organization devoted to ending childhood hunger in America, will help to make a difference.  Whether it be Share Our Strength, or another organization, please join me in acting to show how truly grateful we are for our blessings, and share our abundance, no matter how small.  No one should have to celebrate Thanksgiving with an empty plate.
* A huge thank you to Jennie for rallying and organizing the food blogging troops to get out the message of hunger during this holiday season.  See her post, and see a list of participating bloggers.