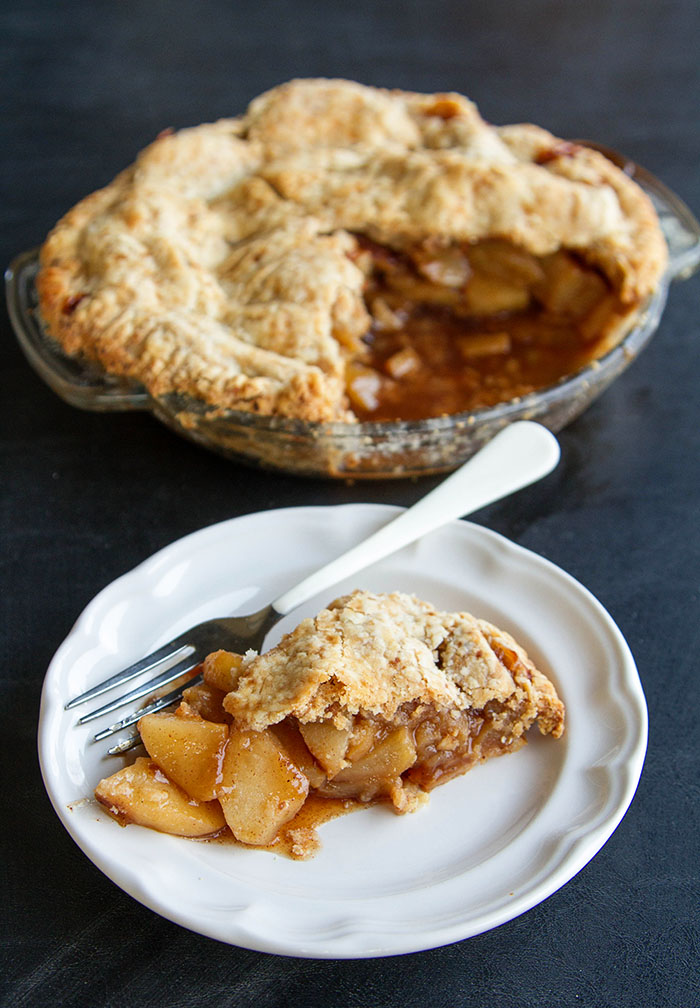 Happy 2015 everyone! I must say that I'm happy to greet the New Year and shoo out the old. The end of 2014 about did me in. The Sunday before Christmas the flu hit me like a wrecking ball, and I've been in bed ever since. Have you heard about the mutating influenza strains? Yeah, well one of those strains and I got well acquainted, and it was not an acquaintance I enjoyed making. Luckily my little guest has made its last farewell, I spent my first full day out of bed this past Thursday! As I slowly return to eating and cooking, I'd like to kick off the New Year here with something that I love: PIE. I'm definitely in need of a little pie therapy. And what is better than apple pie? Not much, in my opinion.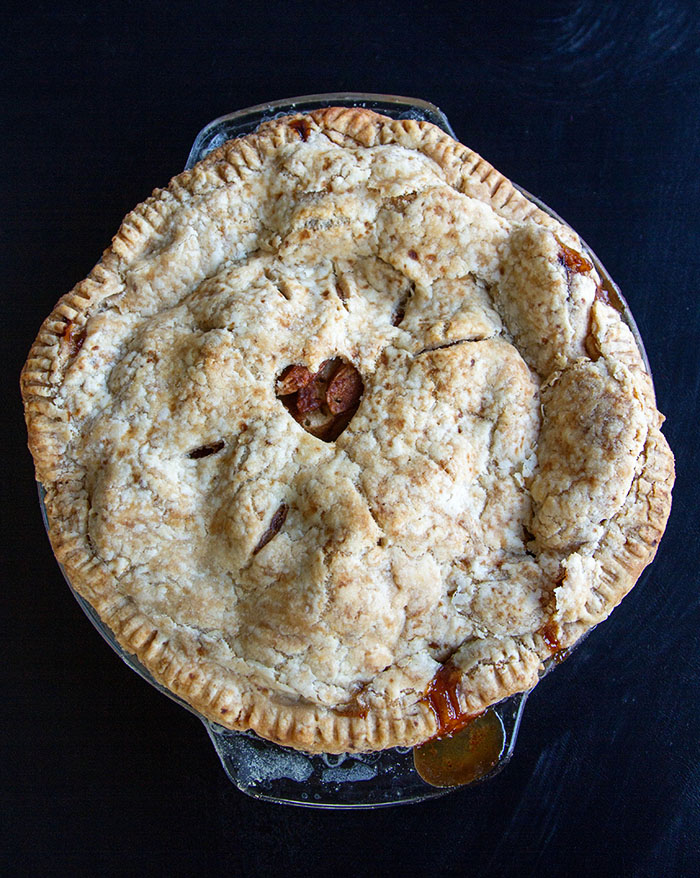 But first, let's talk pie crust. I've been on a quest to find a gluten-free pie crust that would truly make me happy, and fool the gluten eaters around me. We're talking pastry crust here, the buttery, flaky stuff of pie dreams.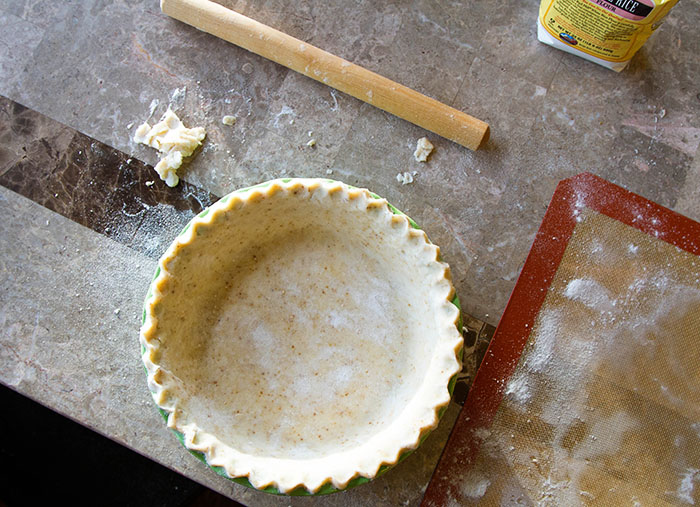 I've tried at least 20 different gluten-free pie crust recipes over the past 10 months or so, and only one has done the trick. Elizabeth Barbone, if I ever meet you, I'm going to give you a big hug. Elizabeth's recipe on Serious Eats for Gluten-Free Pastry Pie Crust is heavenly.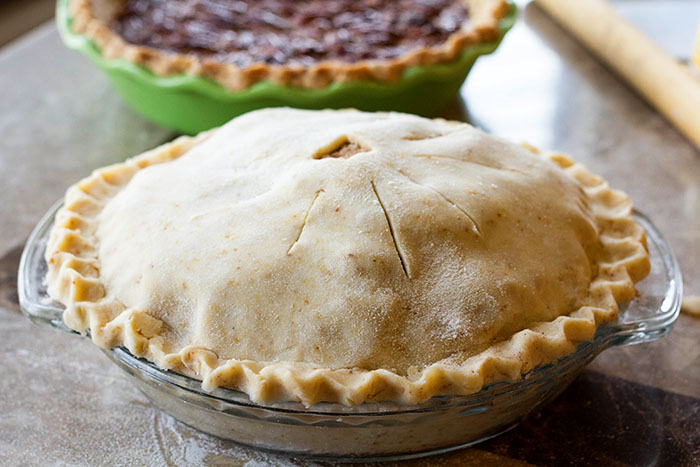 I've used it at least 6 times and it has been exquisitely delicious each and every time. The thing that I really love about her recipe is that the ingredient list is short compared to many gluten-free pastry pie crust recipes I've tried. The other thing I love is the fact that people who eat gluten have asked me for this pie crust recipe. It' s that good. One thing I will mention is that the dough is a bit trickier to work with than a regular pie crust dough, as it's more delicate, but it's worth it!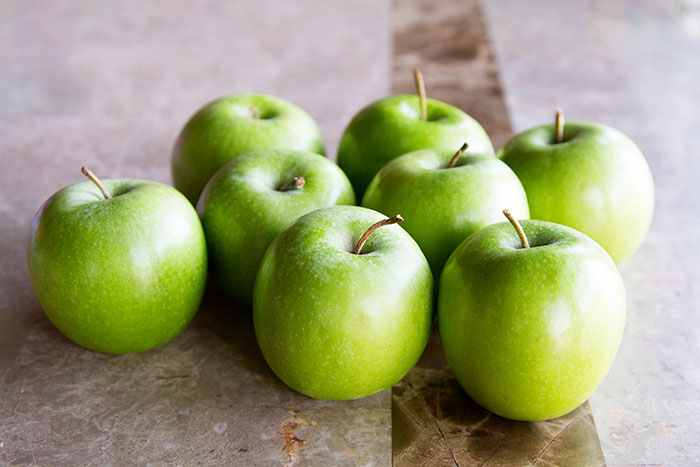 When it comes to filling I like things to be tart. I tend to use Granny Smith apples, unless a better option is present when I go shopping. I also like lots of apples, so I stuff as many as I can inside before putting the top crust on. The finished pie is rustically beautiful and tastes even better. Let the pie therapy begin!!!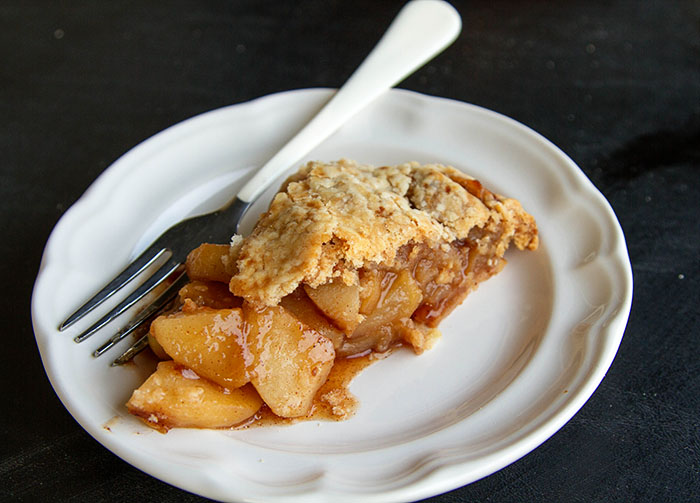 Print This Recipe
Gluten-Free Apple Pie
For the crust:
Gluten-Free Pie Crust for double-crust pie (my favorite is Elizabeth Barbone's recipe)*
For the filling:
3 1/2 pounds tart apples (like Granny Smith)
3/4 cup granulated sugar (or coconut sugar)
3 tablespoons tapioca flour
1 teaspoon cinnamon
1/2 teaspoon nutmeg
Almond milk
Directions:
1. Preheat the oven to 425 degrees Fahrenheit.
2. Prepare the pie dough for a double-crust pie.
3. Mix the flour, sugar, and spices and set aside.
4. Prepare the filling: Peel, core, and thinly slice the apples.
5. Sprinkle the bottom of the pie crust with about 1/4 cup of the sugar and spice mix. Place about 1/2 of the apples into the crust, arranging and pressing the slices down gently to remove extra space between slices. Fill the dish enough so that you don't see through the first layer to the bottom crust. Sprinkle the apples with half of the remaining sugar and spice mix.
6. Add the remaining apples, arranging and pressing down gently on top of the first layer, then cover the apples with the remaining sugar and spice mix.
7. Cover with the top crust. Trim the edges with scissors, leaving about 1 to 2 inches of overhang, and then roll the top and bottom crust together underhand so that it's sealed and sits on the rim of your pie plate.
8. Use a sharp knife to poke vent holes in the top. Brush the top crust with almond milk.
9. Bake the pie at 425 degrees Fahrenheit for 15 to 20 minutes to set and brown the crust. Then turn the oven down to 375 degrees Fahrenheit and bake for another 30 to 40 minutes, until the juices in the pie bubble. Keep an eye on it as it bakes. If it gets too dark, turn down the temperature. To be sure it is done, poke with a bamboo skewer (or knife) through the vent holes to make sure the apples have softened. Do not over-bake or the apples will turn mushy.
*Recipe Notes: Not gluten-free? Use your favorite pie crust recipe instead!