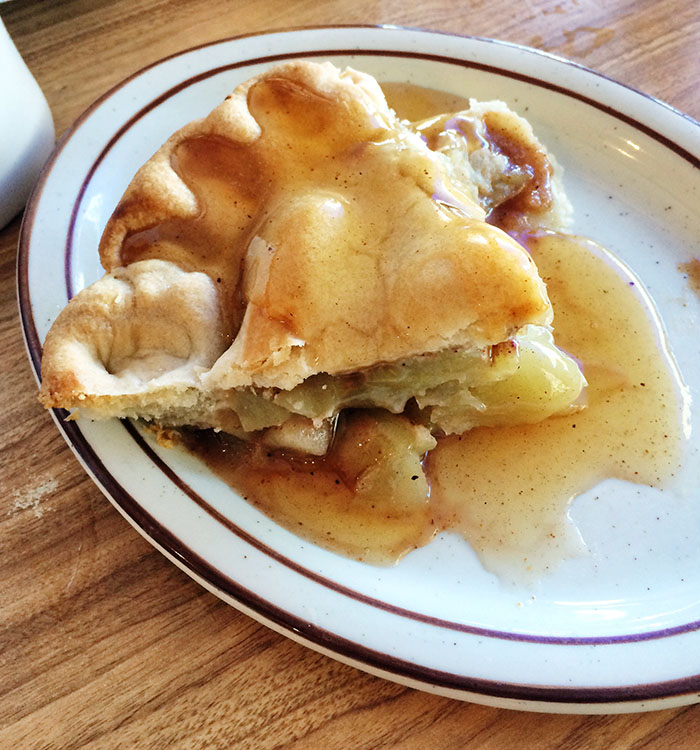 Pie is my thing.  I happen to have been born on National Pie Day.  Every year for my birthday when my mom asked what I wanted to have for my birthday cake, I would inevitably request something in a crust—maybe a cheese cake (BTW, why do they call it cake? That has always bugged me) or a chocolate tart.  Pie was also a huge part of my childhood.  My mom made fantastic pies, always breaking out her Better Homes and Gardens cookbook to make sure her pie crust measurements were right.  I remember lingering in the kitchen, knowing that if I was around when she trimmed the excess pie dough from around the pie plate that I would get to eat the scraps.  I remember my best friend's mom making pie dough just so that she could roll it out on a baking sheet, sprinkle it with cinnamon and sugar, bake it, and then break it into pieces for us to eat.  When I was dating Mr. Fuji, I made a tarte tatin one night (a French apple tart made by caramelizing apples in butter and sugar, then topping them with a crust, baking it, and then flipping it when it comes out of the oven so that the crust is on bottom) and invited him over to have a warm slice with a scoop of vanilla ice cream.  I'm still convinced that is part of why he asked me to marry him.  I love pie so  much that I've decided it's high time to give it a bit more attention here on La Fuji Mama.  So I'm starting Friday Pie-Day.  (My friend Mike Collins, a talented artist based out of southern California designed Mr. Slice for me.  Isn't he awesome? He also designed the fish in my logo!)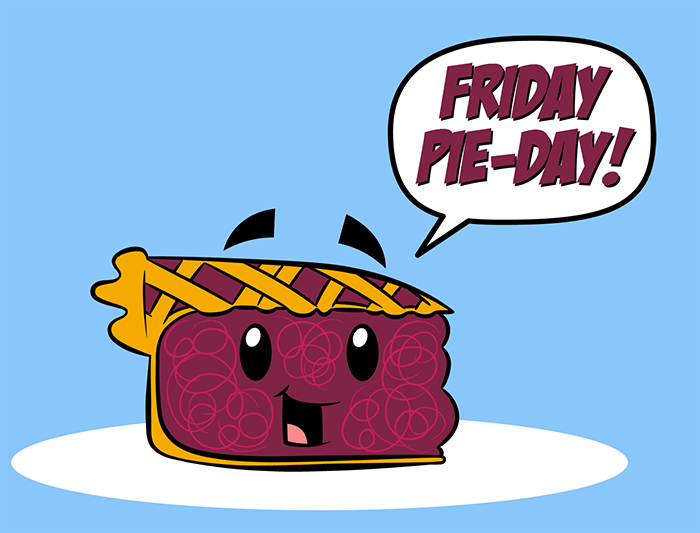 On Fridays I will be talking pie.  I've been traveling a lot this summer and have been seeking out favorite pie spots along the way.  To kick off Friday Pie-Days, I'm starting with one of the most important pies in my life: the apple pie at Law's Coffee Shop in Oak Glen, California.
Eating apple pie for breakfast at Law's Coffee Shop in Oak Glen is a tradition that started when I was around 5 or 6 years old.  Little did I know that Law's apple pie would become the measuring stick that I would use to evaluate all other pies to come.  Last year I went back to Law's with my family for the first time since I was a teenager.  I was really excited for a slice of that amazing apple pie, but also a bit nervous—would it be as good as I remembered it being?  Walking into Law's it seemed as if time had stood still.  Nothing inside the restaurant had changed, including the pie stand filled with apple pies cooling in the window.
When our slice of pie came, I anxiously took my first bite and sighed with relief.  Not only had Law's interior not changed, neither had the pie, nor had my memory made it into more than it actually was.  It was amazing.  A few weeks ago while visiting my parents in California, we drove up to Law's for breakfast.  Per tradition, a slice of apple pie made it's way to the table.  This apple pie is a traditional double crust apple pie, but they serve it a la mode if you wish, with a scoop of vanilla ice cream and the most amazing cinnamon sauce.  The crust is mind-blowingly light, buttery, and flaky, and the apple filling is sweet, tart, and not mushy in the slightest.  Just for the record, I'm against applesauce pie.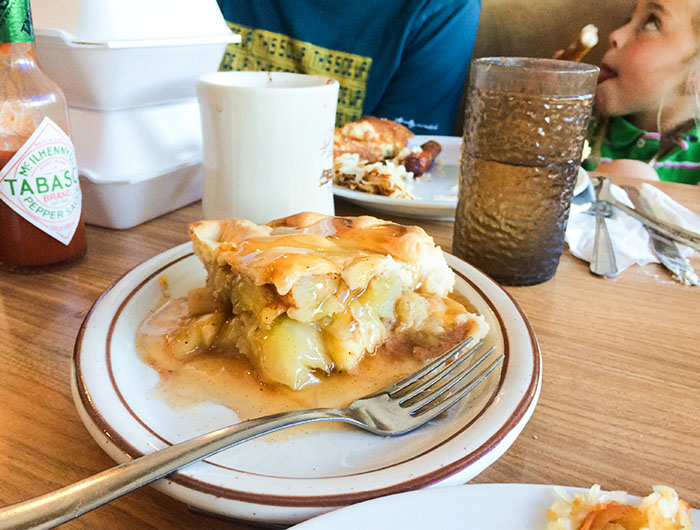 We also bought a slice of Dutch apple pie, which we had never tried before.  I'm usually not a fan of Dutch apple pie, as I find it too sweet, but Law's has changed my mind.  Their Dutch apple pie is sweet, but I wouldn't have it any other way.  The streusel topping is crisp and buttery and a wonderful companion to Law's signature apple filling and flaky pie crust.  Now I'm kicking myself for having taken so long to try it!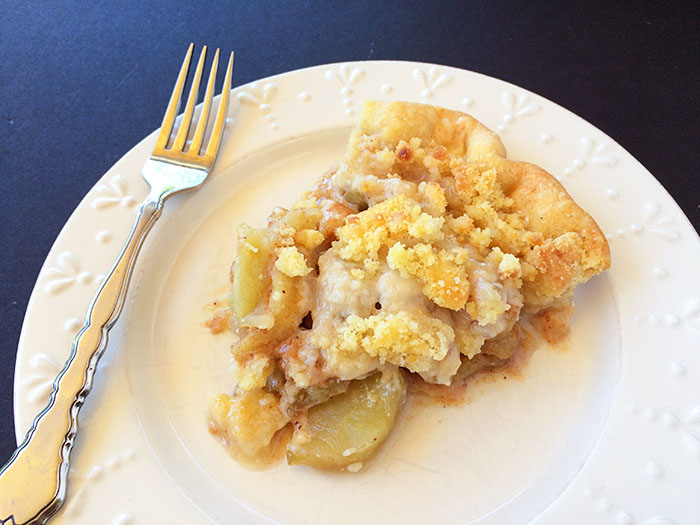 Law's was built by Theresa Law and her husband Alex in 1953 and Theresa's cooking quickly became well known throughout Southern California.  The Laws family recently sold the restaurant, but thankfully the new owners decided to continue using the old recipes.  Thank you Laws for teaching me as a child what good apple pie should taste like and providing me with so many good memories.  Here's to all the Friday Pie-Days to come!
P.S. If you're interested in hearing more about how my family's tradition of going to Law's Coffee Shop started, I recently wrote about it over on Mormon.org!
——————————————————————————-

Law's Oak Glen Coffee Shop
38392 Oak Glen Road
Oak Glen, California 92399
Phone number: 909-797-1642
Website: http://lawscoffeshop.homestead.com/Law-s-Coffee-Shop.html