A podcast! A podcast! We have a podcast!!  Yeah, I'm not excited in the least. Ahem.  Recording a podcast is something I have been wanting to do for a while now, but the how was what has held me back.  Doing it by myself was out of the question—there was no way I was going to subject you guys to entire episodes of me talking to myself.  But then the question of how was answered about two months ago when my sweet, amazing, awesome, fabulously wonderful friend Allison Day asked me if I would be interested in doing a podcast with her . . . about Japanese food.  Squeeeeee!!!  I couldn't think of anything more perfect, so I said yes as fast as I could before she changed her mind.  So here we are, 2 months later, and we finally get to share our new little baby with you!  It has been painfully hard to keep it a secret.  We've been dreaming and scheming, planning and working, and here we are!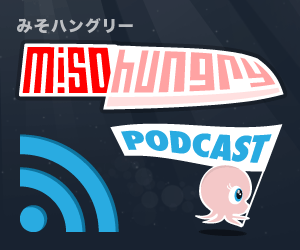 I'm just a little bit excited to finally share the Miso Hungry Podcast with you!  We are padding the front end, giving you not one, but three episodes for you to listen to!  We have an Introduction, our first complete episode all about the Japanese New Year, and Episode 2 in which we get sugar highs as we talk about Candy!
You can subscribe to the podcast on iTunes (and if you feel like it, we definitely would love you to leave comments and ratings!)

And if three episodes aren't enough for you… we're also celebrating our launch with a giveaway of Japanese candy over on the Miso Hungry Podcast site!  On top of that, Allison is doing a giveaway of the cutest sushi necklace on her site, Sushiday, to entice you to listen to the podcast and come and then tell us what you think and what you might like to hear us talk about!
We still have some kinks to work out, but I hope you'll love Miso Hungry as much as we do, and that after you listen we make you so hungry!  Allison, are you sure you know what you've gotten yourself into?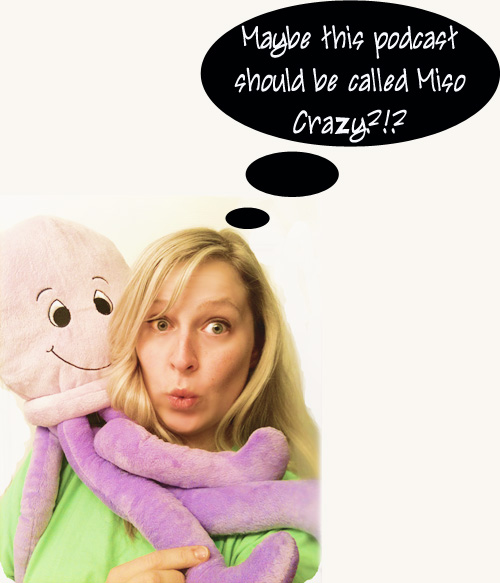 Now for your daily dose of endive!  For the 2nd day of the 12 Days of Endive, let's talk pronunciation.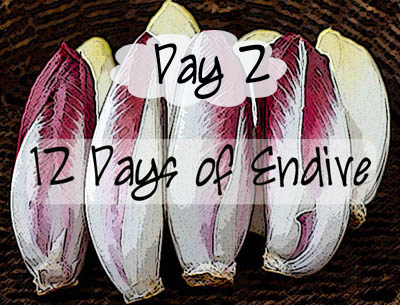 I usually hear endive pronounced "en-dive" . . . but guess what? "En-dive" actually refers to curly endive, a  cousin of California endive (they're both in the chicory family).  The correct pronunciation is actually "on-deev"!  Yes, "on-deev" . . . if you must say it with a snobby sounding British or French accent to help you remember, do it!  (That's why we're the OnDivas, not the EnDive-uz!) Ready for a laugh? I love this commercial that incorporates correct endive pronunciation:
* Disclosure: The 12 of Days of Endive is part of my ongoing work as an OnDiva for Discover Endive. As always, all opinions and thoughts are my own!