Los Angeles can be dirty, smelly, noisy, and crowded, but it can also be bright, colorful, friendly, and delicious. Despite the grime and some of the unmentionable smells that you might run into, there are some wonderful spots.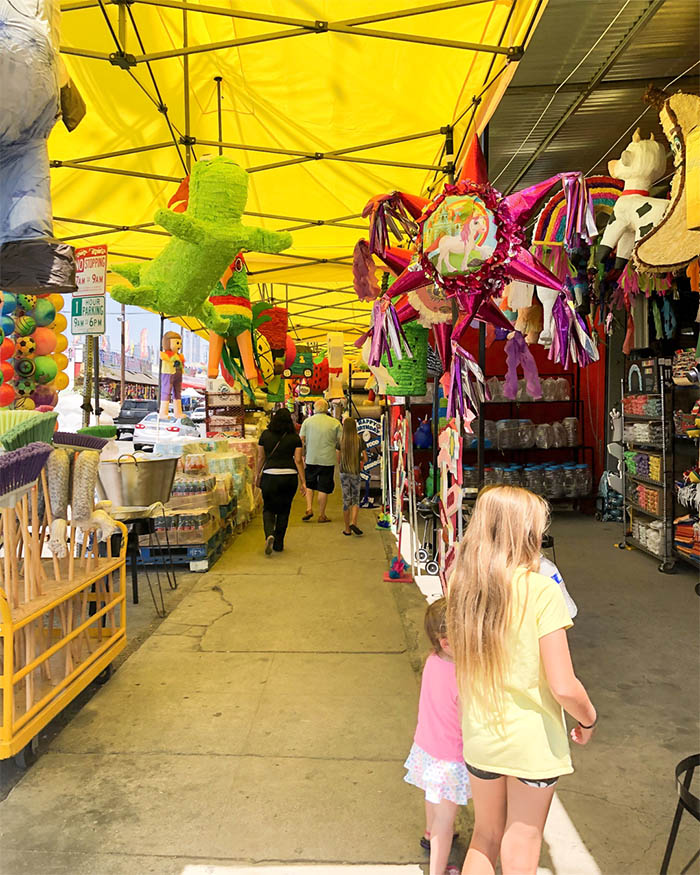 Earlier this month we visited an area that I hadn't visited before—the Piñata District. In this area you can find any type of piñata imaginable. Unicorn? Yup. Poo emoji? Yup. Spider-Man? Yup. Trump? Duh! You can also buy the candy to fill them, the rope to string them up with, the stick to hit with, and the blindfold to wear to make it even more fun, all alongside all sorts of other party supplies.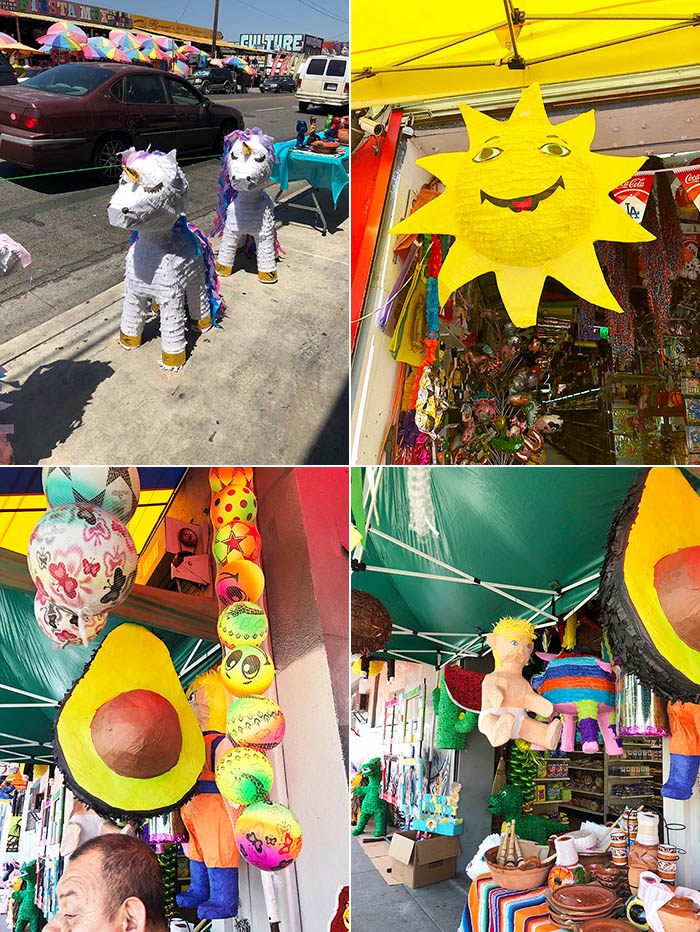 On the weekends the district becomes especially vibrant as it becomes a street fair, packed with vendors selling everything from toys to homemade queso.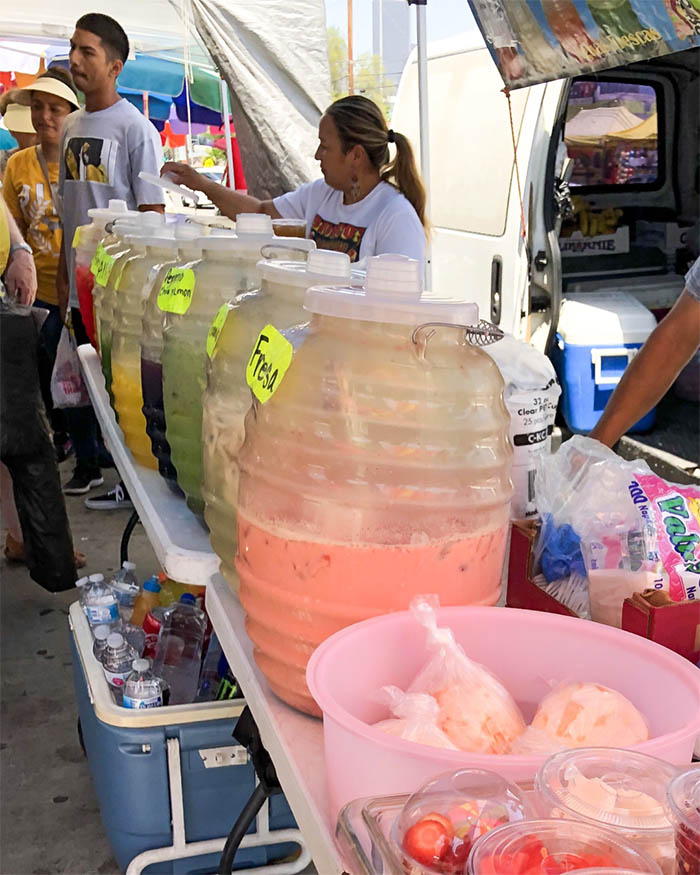 As we entered the district we stopped at a fruit stand selling freshly made limeade with chia seeds and orange passion fruit juice. Both were delicious, but the limeade was to die for.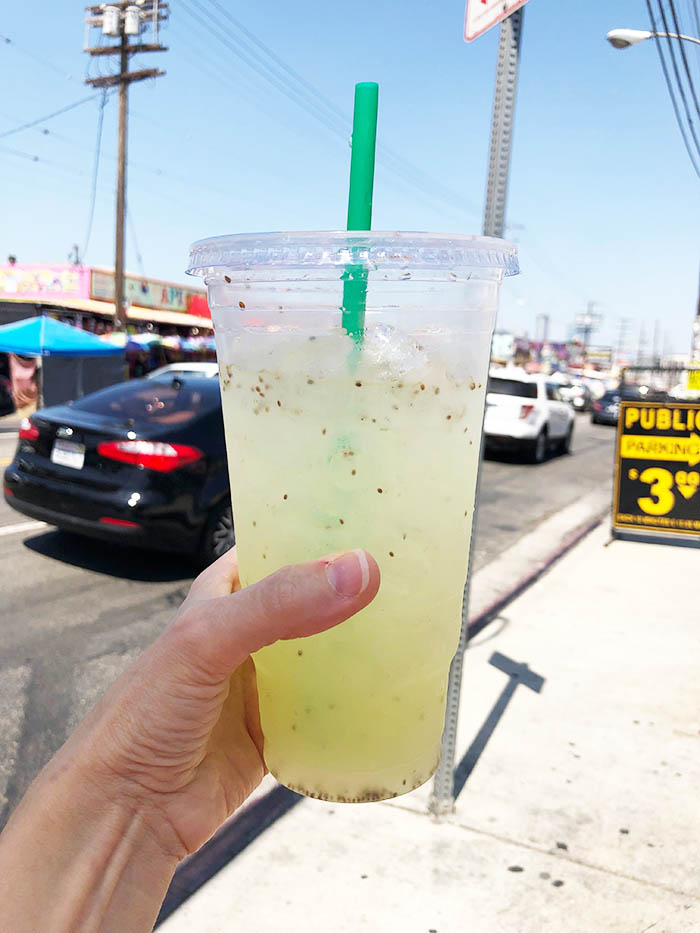 Later we stopped at a stand that was selling freshly made elote and esquites. Grilled corn on the cob, or corn kernels cut off the cob, dressed with lime juice, butter, mayonnaise, cotija cheese, and tajin. I had esquites dressed simply with lime juice and tajin.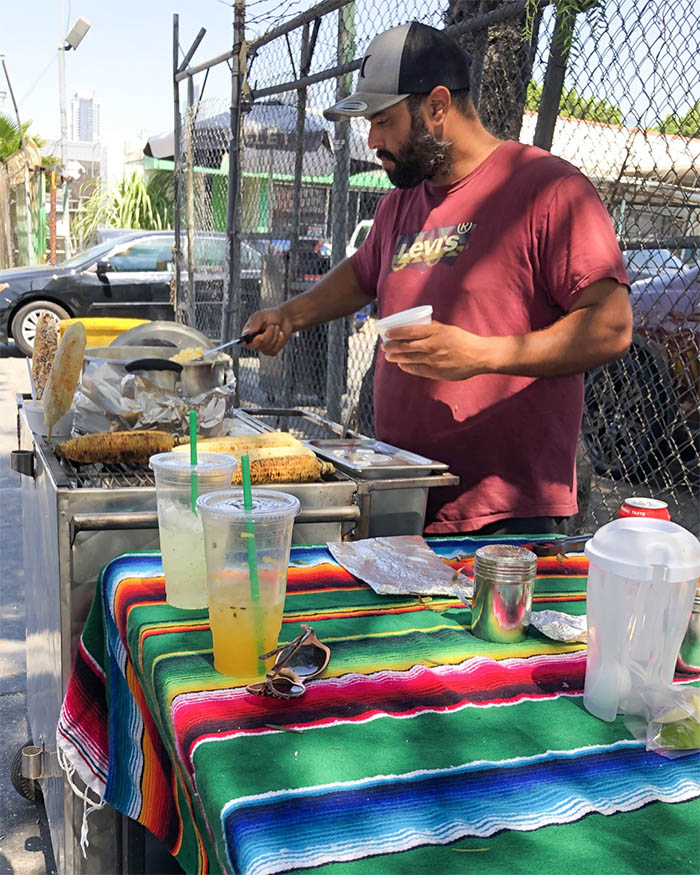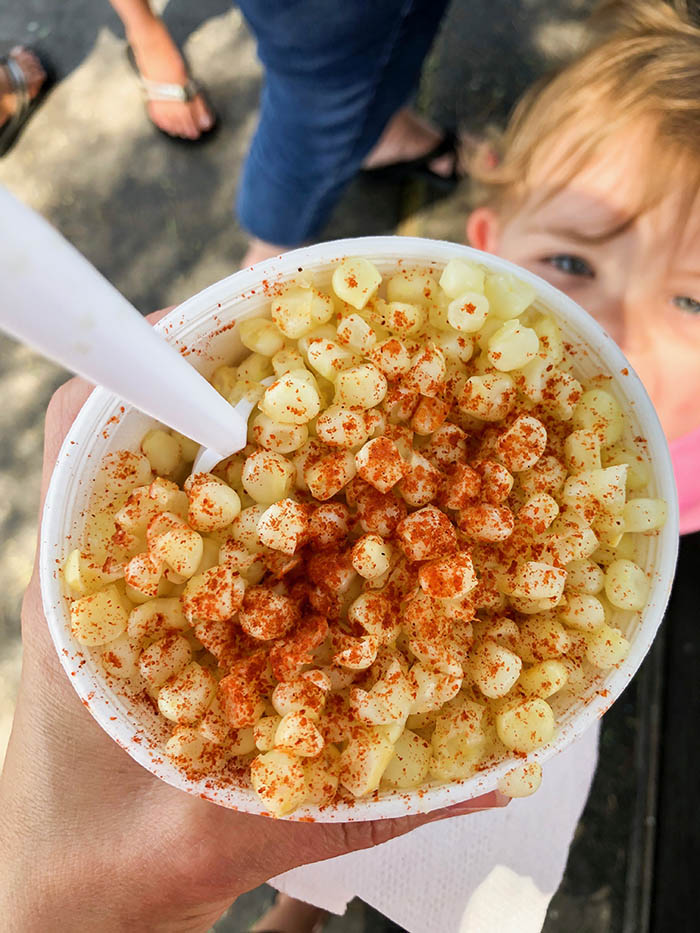 Later on we passed another fruit stand and the cups of bright fruit caught the eyes of the Fujilings. Bug got a cup of perfectly ripe strips of mango, Monkey got a cup of ruby red strawberries, and Squirrel got a cup of pomegranate arils which she elected to have topped with tajin.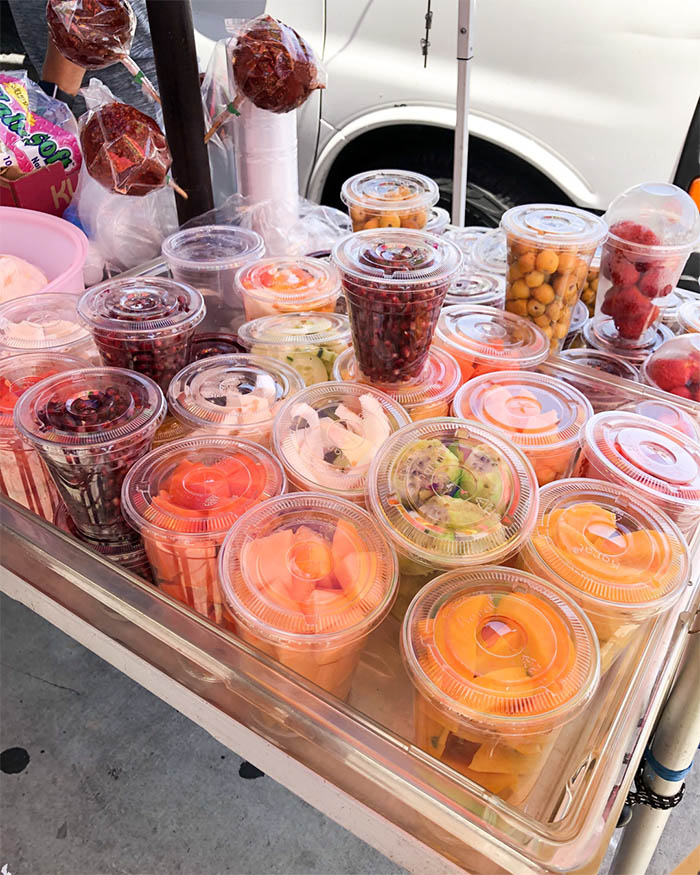 For lunch we stopped at a stand where an older woman was cooking quesadillas, tacos, and huaraches on a large comal. When you ordered she would grab a ball of masa (corn dough made from corn flour treated with limewater) and form the dough, using her hands, into whatever shape was needed for the item you ordered.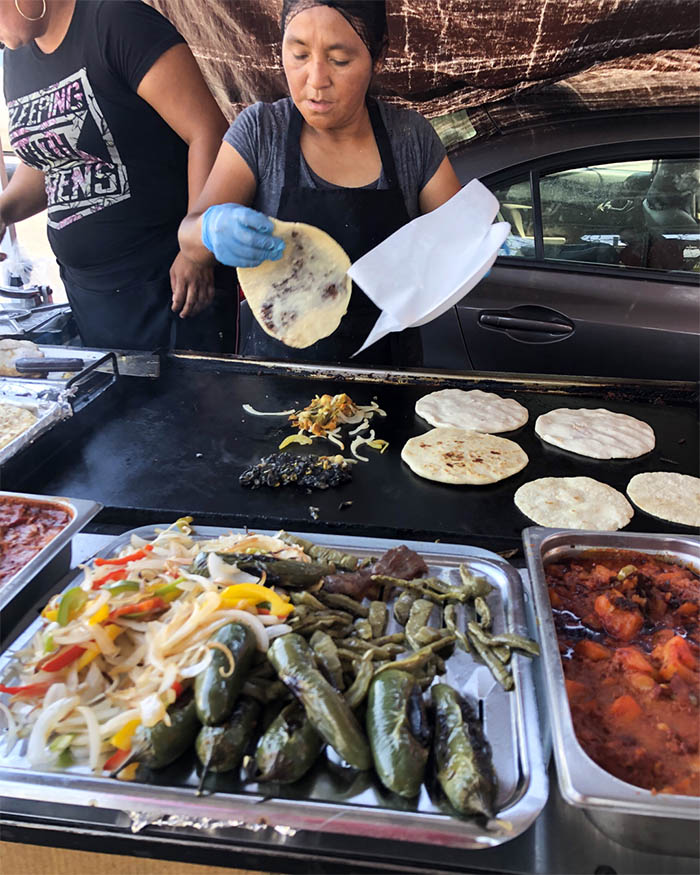 I ordered a huarache—masa with mashed beans placed in the center before it is shaped into an oblong shape, like the bottom of a sandal (huarache is the name of a type of Mexican sandal), then topped with whatever you want. I got a combo of flor de calabaza (squash blossoms with zucchini and onions) and huitlacoche ("Mexican truffle"). Once she finished cooking it and gave it to me, I topped it with shredded lettuce, pico de gallo, curtido (Mexican cabbage slaw), a spicy red salsa, and a more mild green salsa. Huaraches are one of my favorite things in life, and this particular huarache is the best one I have ever eaten.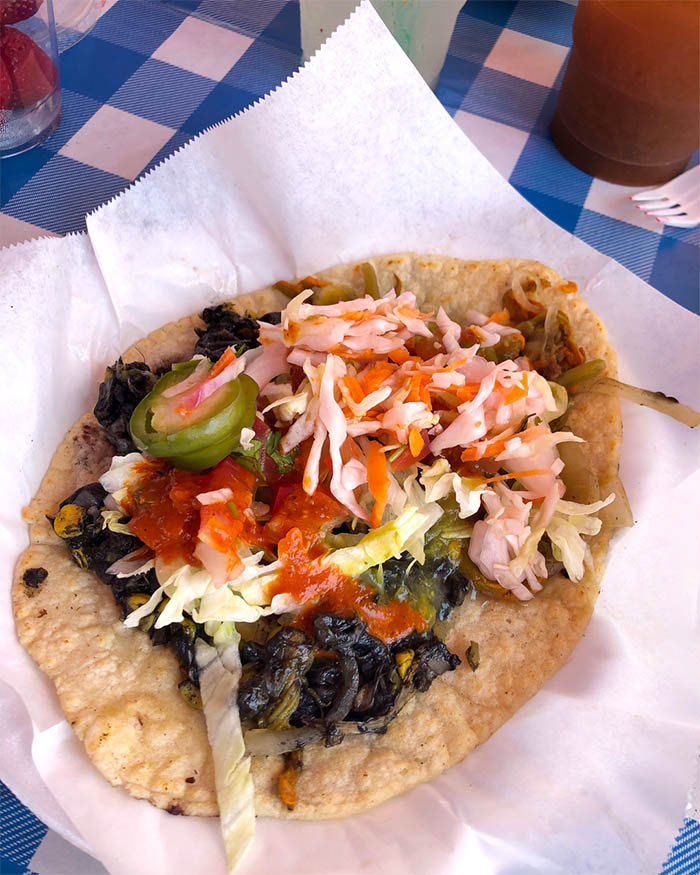 As we left the market, arms full of purchases (piñatas, Mexican tamarind candy, and leftover fruit), we passed an ice cream stand which was handing out free samples. One bite of their mango sorbet resulted in us adding a cup of mango sorbet to our haul. Each bite tasted like biting into a perfect mango, and on a hot California afternoon, there's nothing better.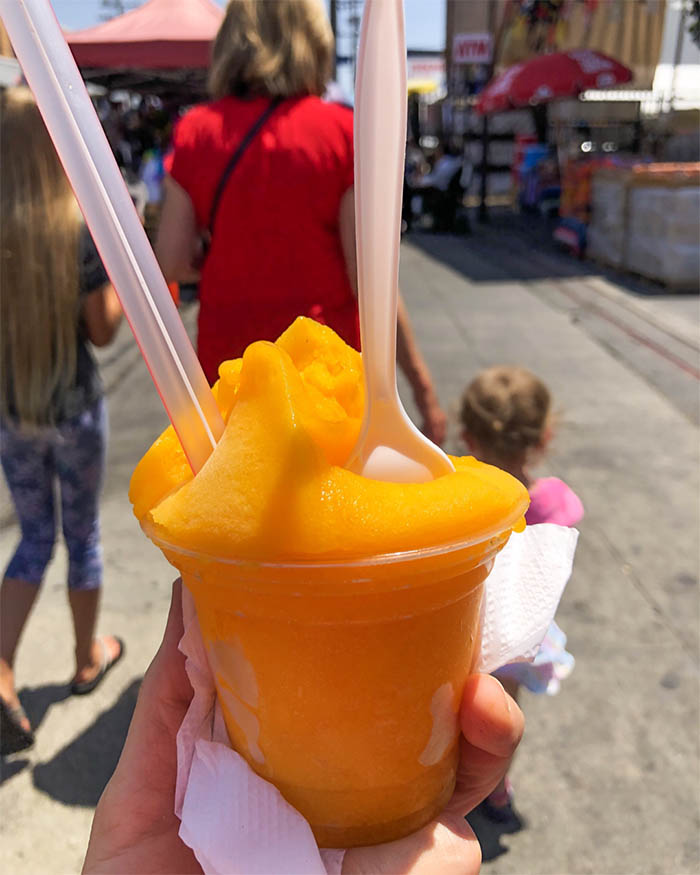 Next time you're in Los Angeles, think about adding the Pinata District to your list of places to go on a weekend.  It's worth the visit!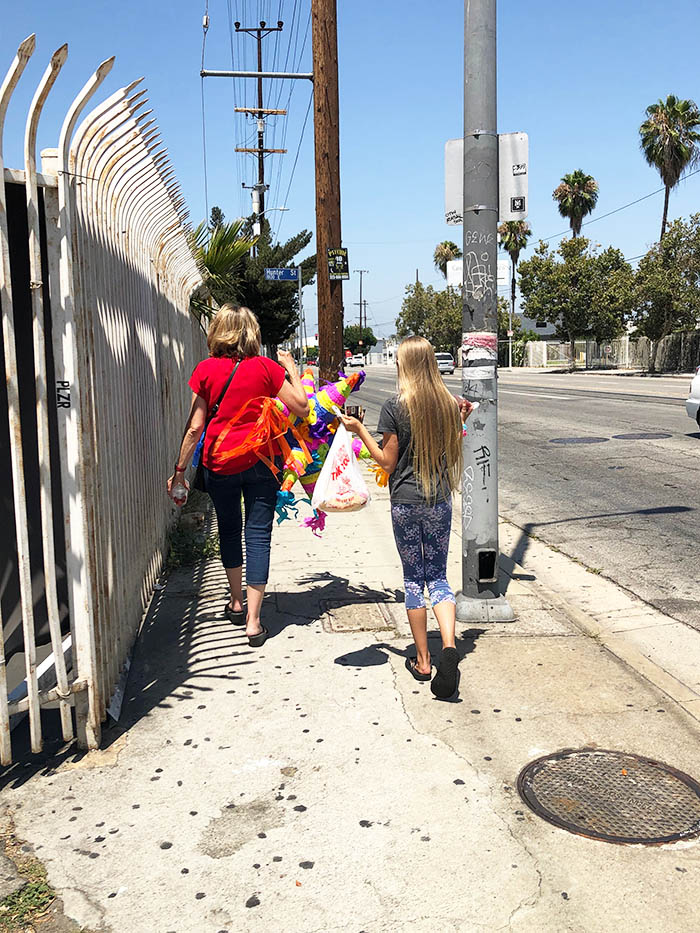 Pinata District
1238 E Olympic Blvd, Los Angeles, CA 90021
Hours:
Sunday — Friday: 8AM — 6PM
Saturday: 7AM — 7PM