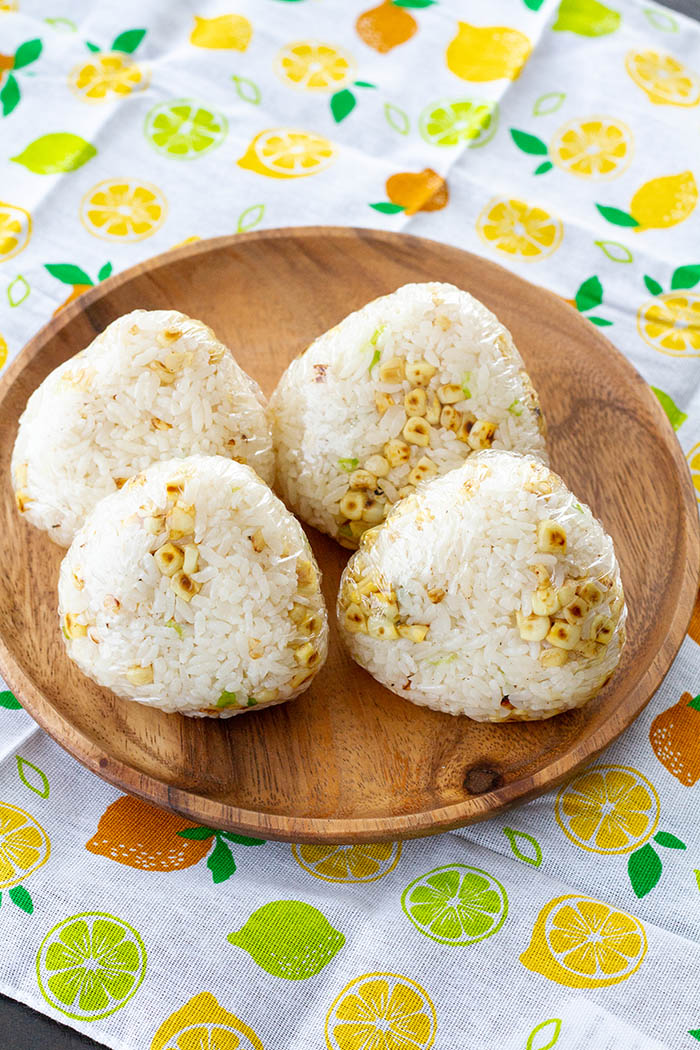 TGIF!  It's been a long week in our neck of the woods and I am looking forward to a less-busy weekend.  It has been awhile since I shared an onigiri recipe for you, so I'm rectifying that today!  I love the flavor of charred corn, and after finding some beautiful corn at the store recently, I decided I would use it to make onigiri.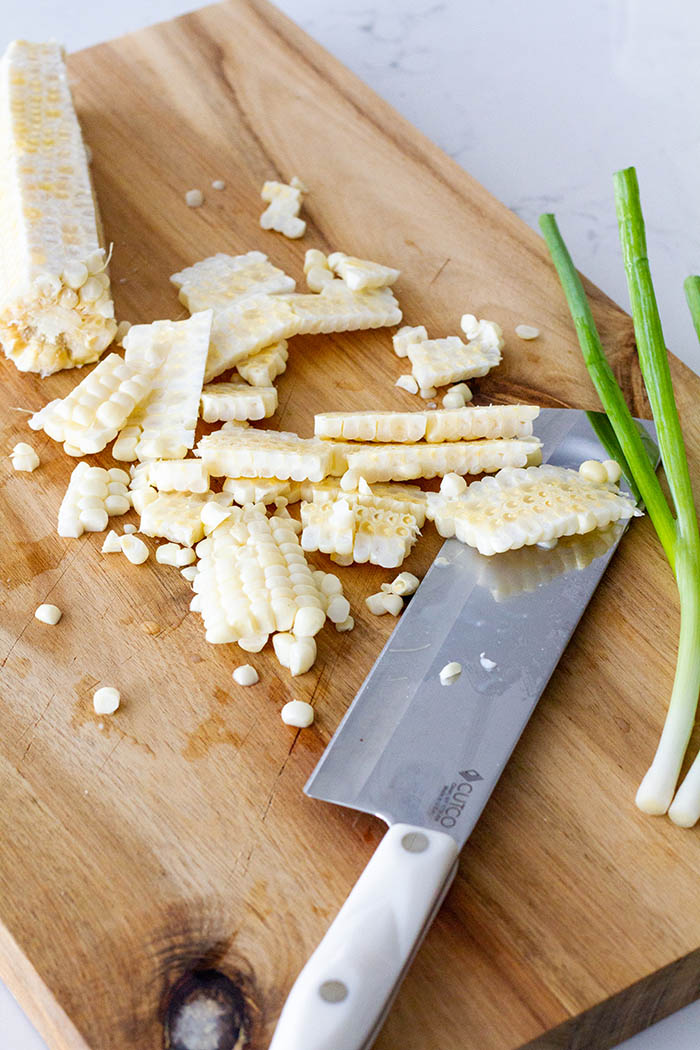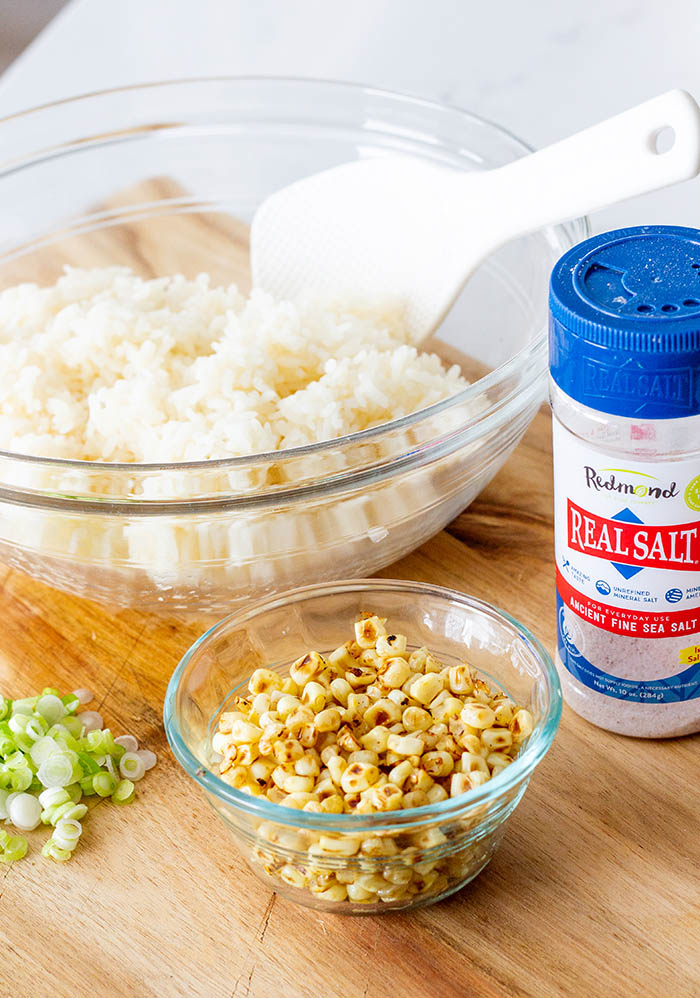 I kept things simple and made it all about the corn.  I charred the kernels in a skillet, then mixed them with warm short-grain Japanese rice, thinly sliced scallions, and my favorite Redmonds Real Salt, then shaped them into onigiri.
You could add strips of nori if you like!  These are perfect for a bento, an afternoon snack, or part of a larger meal.  Let me know if you make them, I'd love to hear!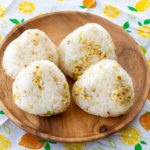 Charred Corn Onigiri
Japanese rice balls made from fresh charred corn and thinly sliced scallions.
Ingredients
1/3

cup

fresh corn kernels

3

cups

warm steamed Japanese short-grain rice

2

scallions, thinly sliced

1

teaspoon

fine grain sea salt

1

sheet

nori (seaweed), optional
Instructions
Heat a medium skillet over medium-high heat. Add the corn kernels and cook, tossing occasionally, until lightly charred all over, 2–3 minutes longer, about 3 to 5 minutes.

Mix the corn with the steamed rice, sliced scallions, and sea salt until everything is evenly distributed.

Line a small bowl with plastic wrap. Divide the rice into 4 portions. Put 1 portion of the rice into the plastic wrap-lined bowl. Gather the ends of the plastic wrap around the rice and twist them tight.

Shape the rice into a round shape, using gentle pressure to mold the rice, or shape them into triangles. Set the onigiri aside.

Repeat with the remaining rice. Let the onigiri cool slightly.

The onigiri can be unwrapped and served immediately. They can also be kept wrapped and packed in a bento box. The onigiri will keep fresh at room temperature for 6 hours.

Optional: Cut the nori into 4 strips that are about 2-inches wide and 4-inches long. Unwrap the onigiri, one at a time, and wrap the nori around one of the edges, then rewrap in the plastic wrap and repeat with the remaining onigiri.