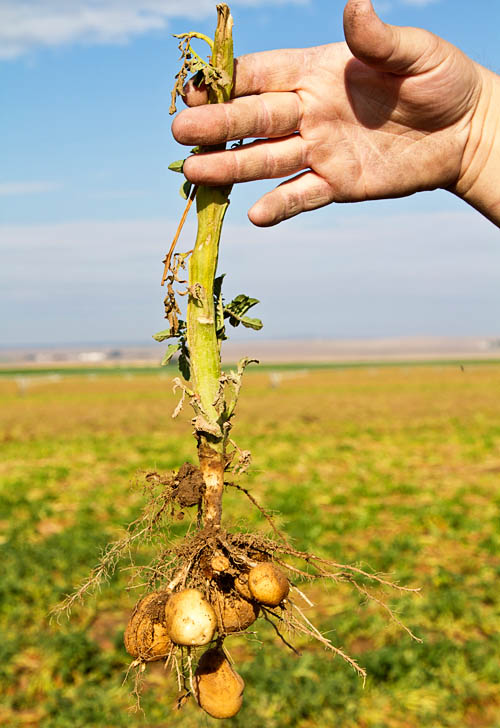 I love learning about where our food comes from and with Thanksgiving coming in a few weeks, I think it's especially appropriate to learn about the lives that our farmers live and the work that goes into growing our food so that when we sit down with our families to give thanks later this month, we can also give thanks to those who made that meal possible.  In Japan, meals traditionally begin with the phrase "Itadakimasu," which literally means "I humbly receive."  This practice is similar to saying "bon appétit," but with much more meaning.  It is a way of expressing gratitude for all who played a role in preparing, cultivating, ranching or hunting the food.  It also acknowledges that living organisms have given their life to human beings.  I think we have lost too much of that purposeful respect for our food, and am grateful for this time of year when I am reminded to reflect.
I recently had the opportunity to learn more about how potatoes are farmed.  The Idaho Potato Commission hosted a group of bloggers to go to Idaho and experience the Idaho potato harvest in celebration of their 75th Anniversary.  It had been a long time since I had been to Idaho, and I was struck by the incredible scenery, but even more by the generous and beautiful people.  The tour gave us a glimpse into the Idahoan lifestyle and a better understanding of what it takes to get our potatoes from seed to table.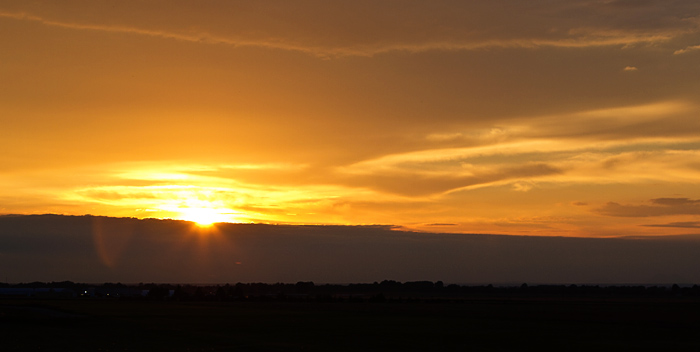 We visited Hoff Farms, run by James Hoff, a fourth generation Idaho potato grower who has been involved with the family farming operation since he was 13 years old.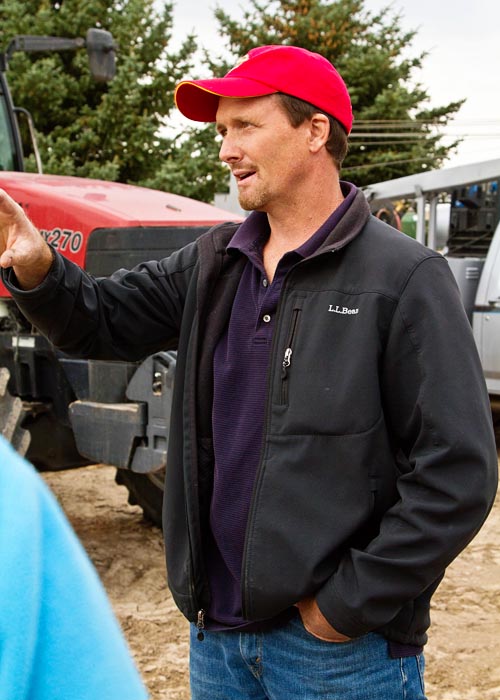 Hoff Farms sits on 2,000 acres, 300 acres of which is devoted to farming Russet Burbank potatoes.  We met Bob Hoff, James's 71-year-old father, who seemed to always have a twinkle in his eye, yet spoke with emotion as he talked about the history of the family on the farm.  At one point he said, "When you own a place for a hundred years, you begin to respect it."  Respect is something that was apparent as we listened as the Hoff family spoke with pride about the process that they go through each year to prepare the ground, plant and grow potatoes, and then harvest them.
We visited Jim Tiede's farm, a third generation Idaho potato grower, whose son Alex recently joined him managing the farm after graduating from the College of Idaho.  The Tiede's must have been surprised by our excitement as we scrambled out of our cars and spent the next hour and half traipsing through their potato fields like kids in a candy store, and marveling at the potato cellars being filled with harvested spuds to be stored for the coming months.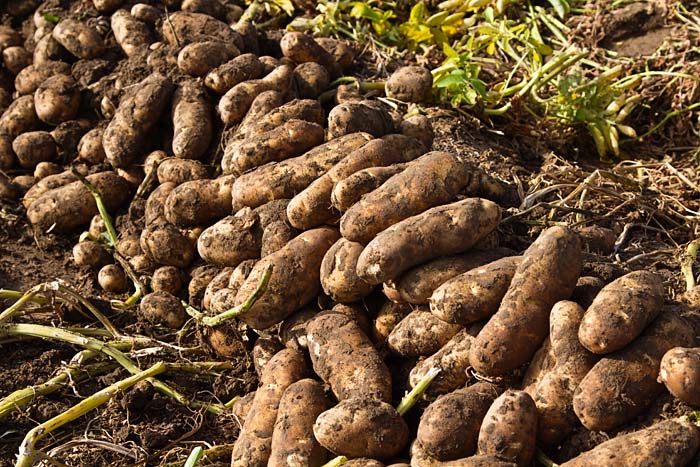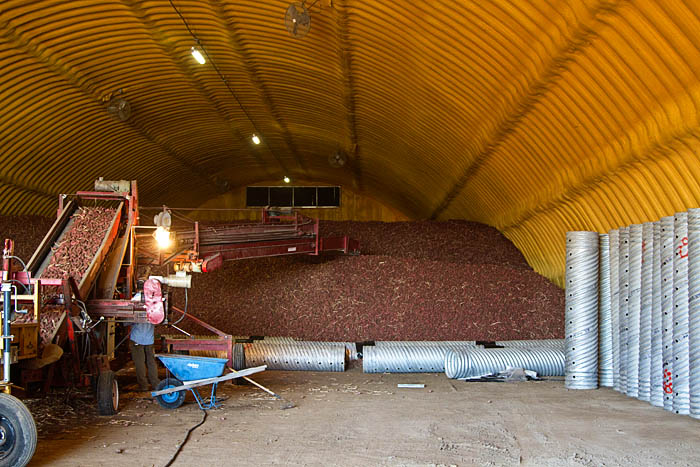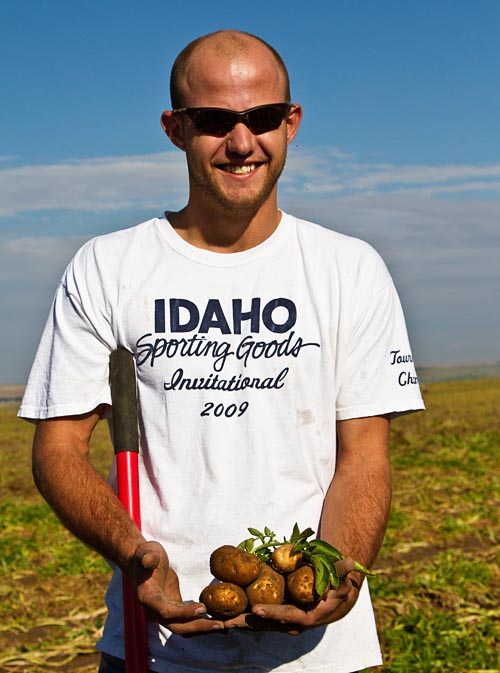 They patiently answered all of our questions, even giving us hands-on lessons in potato harvesting, and grinning at our potato antics.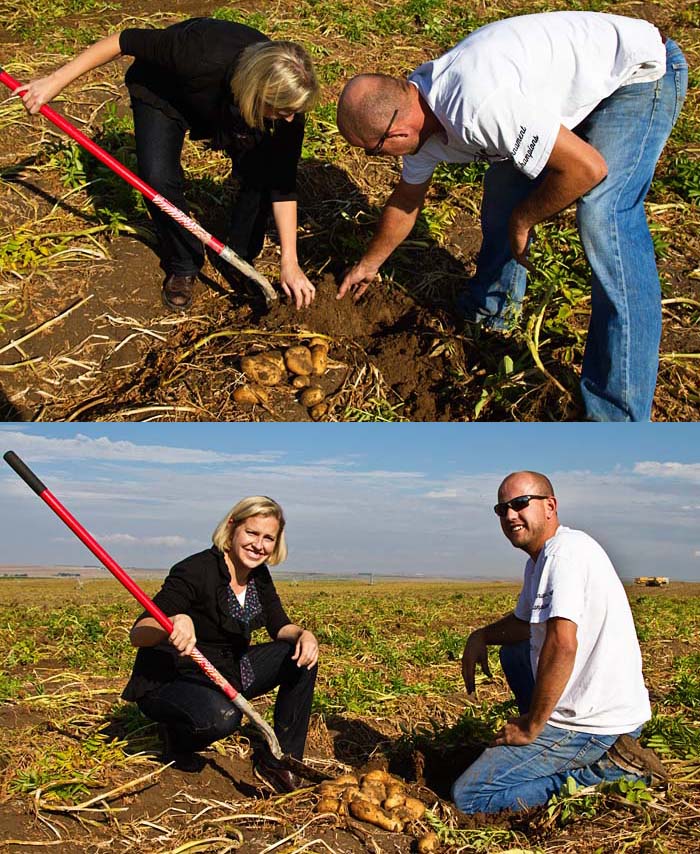 We visited a fresh packing and storage facility and met Lynn Wilcox, a third generation Idaho potato grower and president of Wilcox Fresh.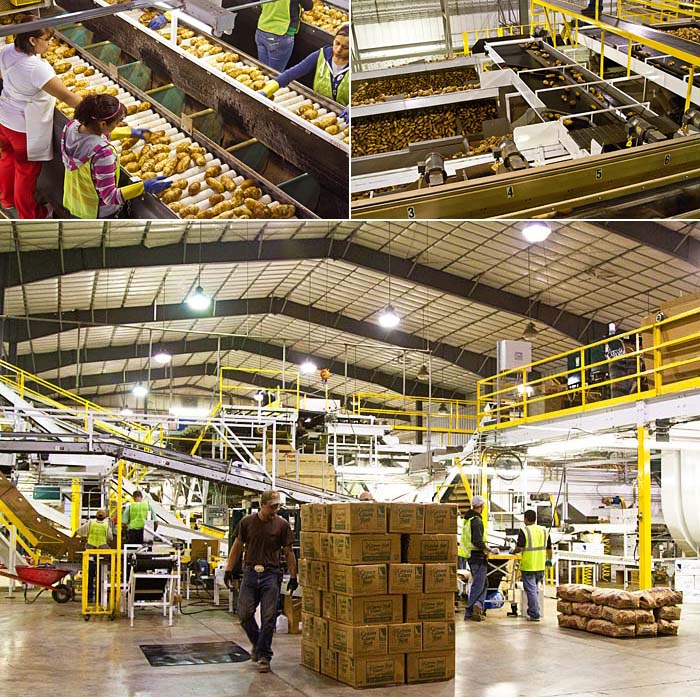 We were given a tour of Idahoan Foods, a processing plant that turns fresh potatoes into dehydrated products, like mashed potato flakes.  We also were given a tour of Potandon, where we had a lunch featuring the smaller, gourmet varieties of Idaho potatoes, and then had an opportunity to see how they are harvested.  We even paid a visit to the Idaho Potato Museum in Blackfoot, Idaho, where I especially enjoyed the quirky collection of potato mashers, and other vintage potato memorabilia.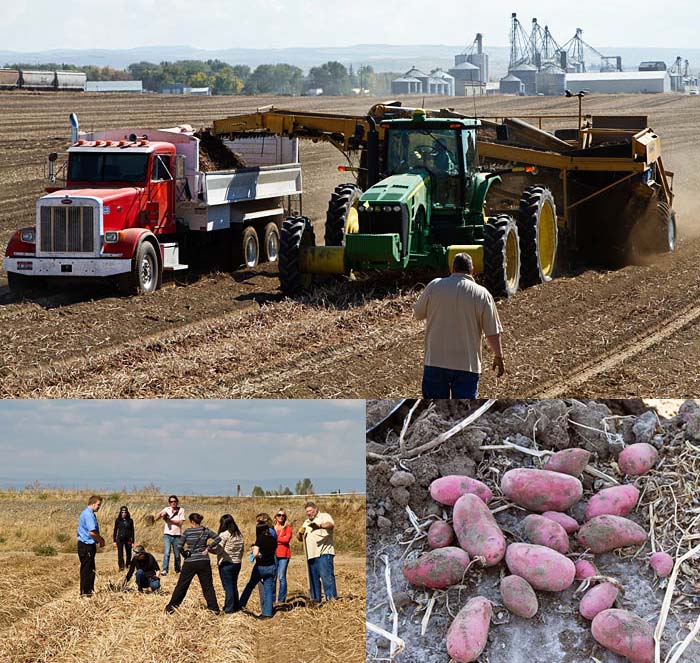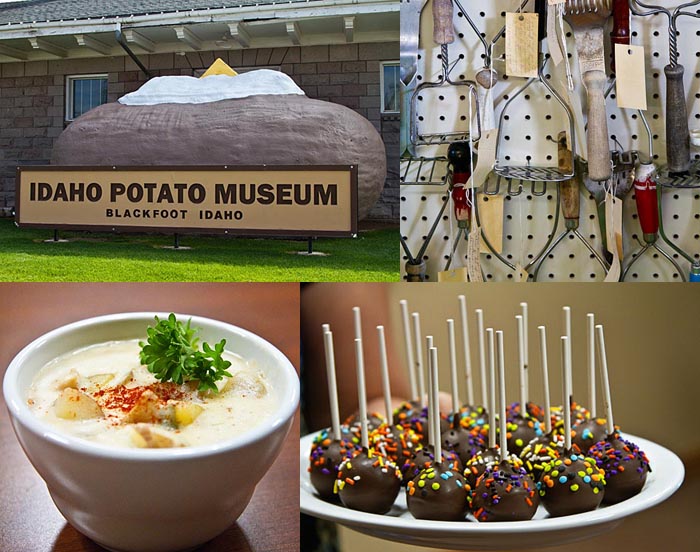 We ended our tour with a short visit to Victor, Idaho, which sits in the shadows of the Teton Mountain Range.  We stayed at the Teton Springs Lodge, went on a horseback ride through the hills, enjoyed the incredible scenery and the equally incredible view of the moon, and even had the opportunity to take fly fishing casting lessons.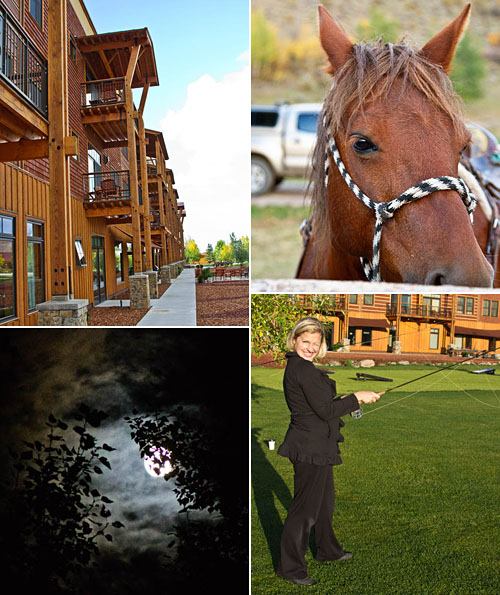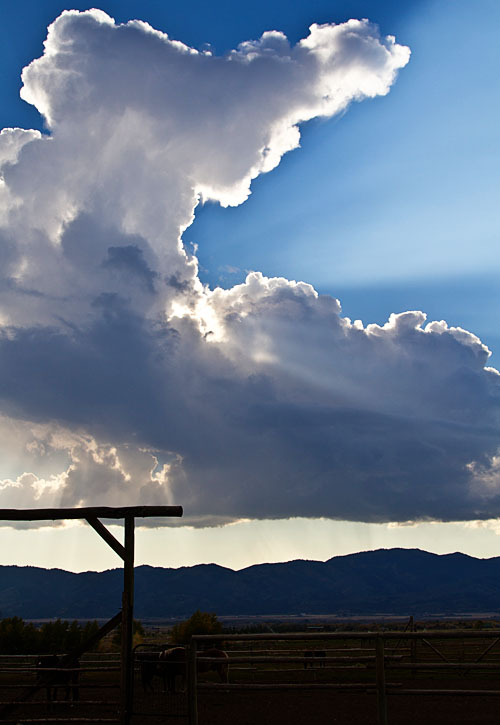 I came away from the trip with a newfound respect for the humble potato, but an even greater respect for the men and women who spend their days farming the land, making it possible for us to support our potato habits (the average American eats about 124 pounds of potatoes per year).  Now when I look at a potato, I will think of the Hoff and Tiede families, of the hands working to sort potatoes at Wilcox Fresh, and of those working to develop new varieties at Potandon.  This year as we sit down to eat our Thanksgiving meal, I will say an extra "Itadakimasu" to those who made it possible for me to enjoy my mashed potatoes.  We are so blessed to have the abundance that we have!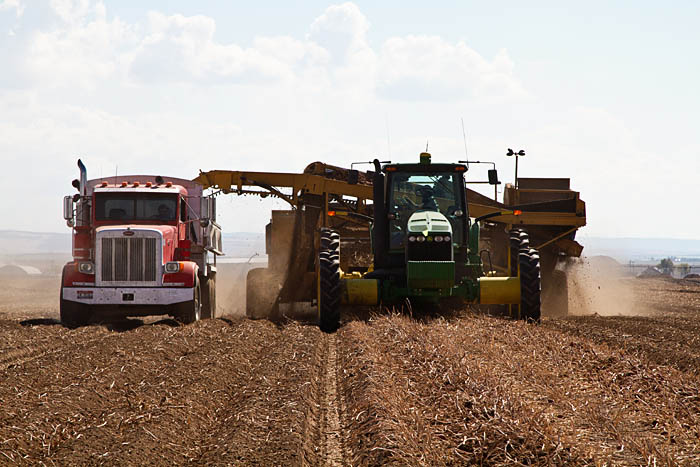 As an extra, I've put together a short video to share some of my trip and what I learned about the potato harvest.  Enjoy!
A huge thank you to Don Odiorne, the Vice President of Food Service for the IPC, and Inez and Sue, the amazing PR gals who worked so hard to make the trip run smoothly and then stepped back and allowed us to find our stories and form our own opinions.