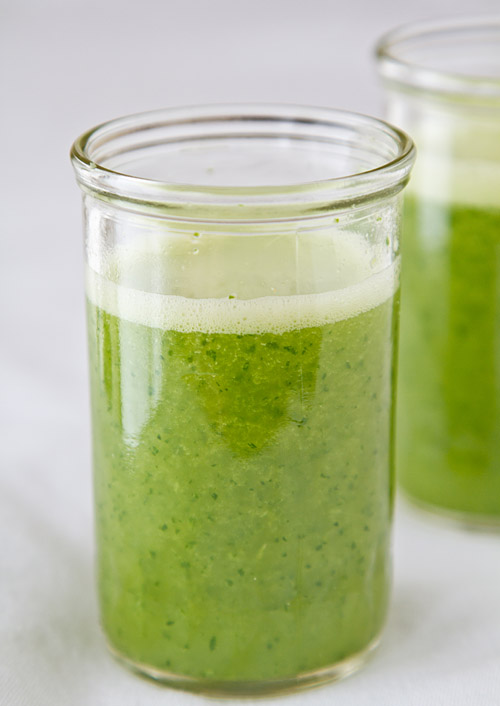 Happy Halloween everyone!  I got up a bit earlier today so that I would have more time to pack Squirrel's bento.  I thought that her classmates might have less healthy foods than usual in their lunchboxes, due to the holiday, and so I wanted to make sure that I made Squirrel's bento extra special, so she wouldn't feel badly that she didn't have junk too.  I created a carrot sesame onigiri and turned it into a jack-o-lantern with some strategically cut nori, then filled the rest of the bento with apple wedges, grapes, and a few pretzels. (Please forgive the hurried cellphone picture!)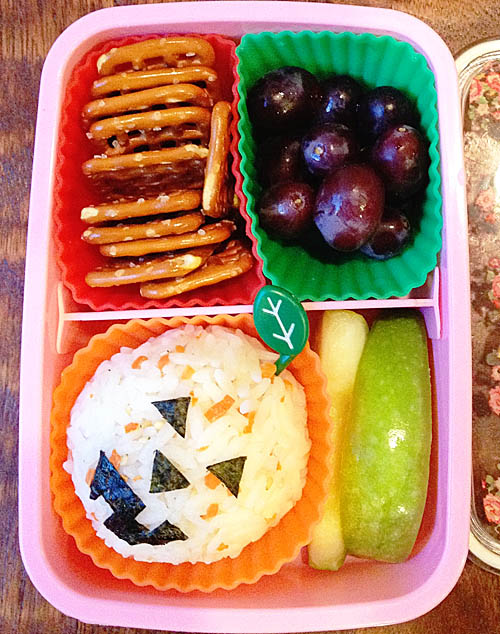 As I was packing the box I had fruits and veggies on the brain, not surprising considering the dread I was feeling about my children coming home with way too much candy after trick-or-treating tonight.  It's also because this past weekend I attended the Produce Marketing Association's (PMA) annual Fresh Summit, a convention/expo all about produce.  This year it happened to be in Anaheim, just in my backyard, and the Idaho Potato Commission was kind enough to sponsor my press pass.  I spent all last Saturday talking to growers and innovators and tasting everything from veggie sushi to the best piece of pineapple I've eaten in a long time.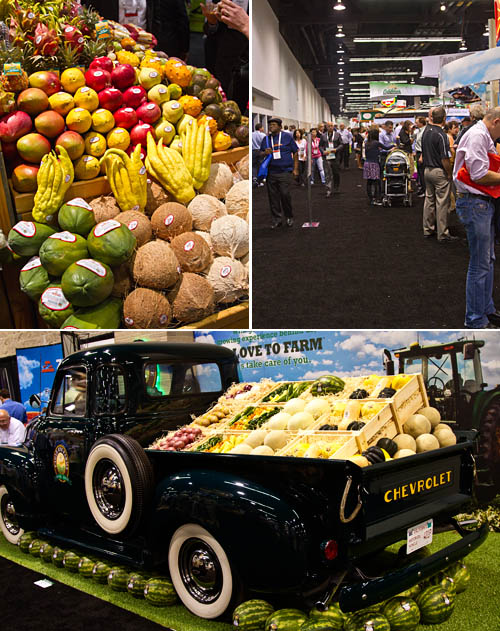 Fresh fruits and vegetables—items so vital to our nutrition, and yet so many are failing to meet even the minimum recommended levels of consumption.  According to the most recent report from the Centers for Disease Control and Prevention, two-thirds of Americans don't get the recommended two servings of fruit a day and three-quarters miss the target for vegetables.  Fruits and vegetables are so important to our health.  I tend to think of not getting the recommended servings per day is like forgetting to take your medication.  Fruits and vegetables provide essential vitamins and minerals, fiber, and other substances that are important for maintaining good health and may help protect you from chronic diseases and may even reduce the risk of cancer.  So why don't more of us hit the target and how do we move towards a more plant-based diet?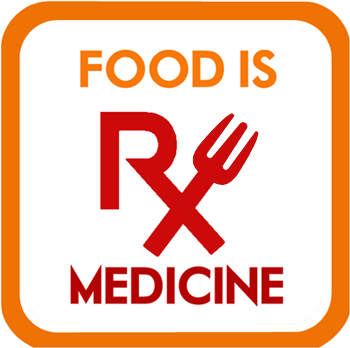 The current USDA Food Guidance System includes MyPlate, a visual system to help Americans make healthy food choices and to be active every day.  MyPlate combats the fruits and veggies void by teaching people how to "build a healthy plate" and filling half of that plate with fruits and vegetables.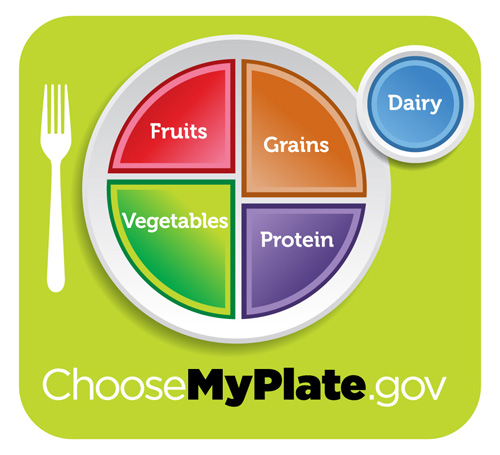 I like the visualization, but that doesn't necessarily fix the problem.  How do we move from visualization to action?  I've been brainstorming more ways to ensure that my family is getting the fruits and vegetables they need to feed our bodies.  Here are a few things I've been doing with my family:
5 Ways to Add More Fruits & Vegetables to Your Diet
Make it fun: There are so many ways that we can "play with our food."  The bento I made this morning is just one example.  Use a variety of colors, cut things into shapes, the sky is the limit!  This past weekend I even saw My Fruity Faces, edible stickers that you can put on your fruits and vegetables.
Bento Lunches: I started Bento Buddy as a way to motivate myself to stay out of the "lunchbox rut," to keep things fun and interesting.  Another benefit of packing a bento is that it is a very easy way to visualize proportions.  Like the MyPlate system, it's easy to visually divide a bento into portions and make sure you're packing lots of fruits and vegetables into a lunch.
"Eat the rainbow!": I have a game that I play on a daily basis with my kids where I ask them if they have eaten the rainbow.  I find that you're much more likely to consume the recommended servings of fruits and vegetables if you are making sure that you're getting some red, orange, yellow, green, and blue/purple in your diet each day! (Crazy colored sugary treats DO NOT count for the rainbow game!)
Fruit/Vegetable Adventure: Try something new!  There's nothing like expanding your culinary horizons to keep things interesting and fun.  If I use the word adventure with my girls, they're automatically game.  Just don't overuse it, you wouldn't want the treat of an adventure to lose it's appeal!
Drink your fruits and veggies:  You might have noticed that I've been posting more recipes for things like green smoothies here on LFM.  This is because we've been drinking A LOT of them!  Green smoothies are a fantastic way to ensure that you're eating enough fruits and vegetables.  I tend to replace breakfast each day with a green smoothie, so that I know I'm eating what my bodies needs.
In the spirit of drinking your fruits and veggies, I'm sharing a recipe for a green juice inspired by my trip to Cancun this summer with Mr. Fuji.  The resort served up a variety of healthy options at the breakfast buffet each morning, and I fell in love with their green juice.  I came home with a list of ingredients and got down to work mixing up different quantities in my blender until I had something that tasted like what I remembered.  This juice is rich in vitamins, minerals, and antioxidants, and is a great way to start the day.  Enjoy!!  I'd love to hear what some of your strategies are for filling your diet with more fruits and vegetables!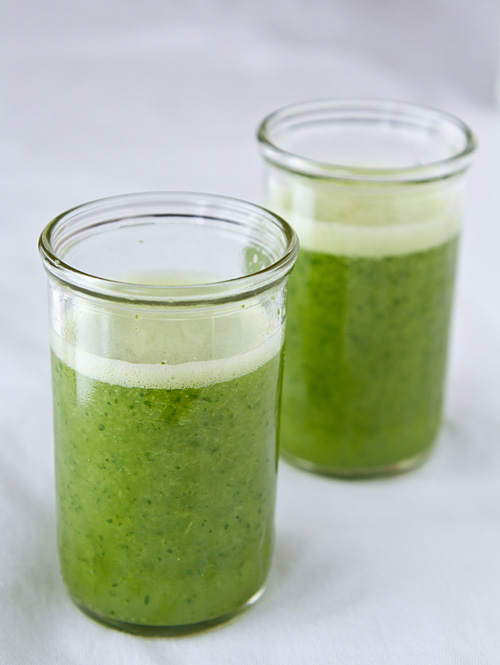 Print This Recipe
Cancun Green Juice
Makes approximately 4 servings
12 ounces pineapple juice
12 ounces orange juice
3 ounces (about 2/3 cup diced) nopales (Prickly Pear cactus)
2 stalks celery
1/4 cup parsley leaves, lightly packed
1. Place all the ingredients in the blender jar and puree until smooth, then serve!