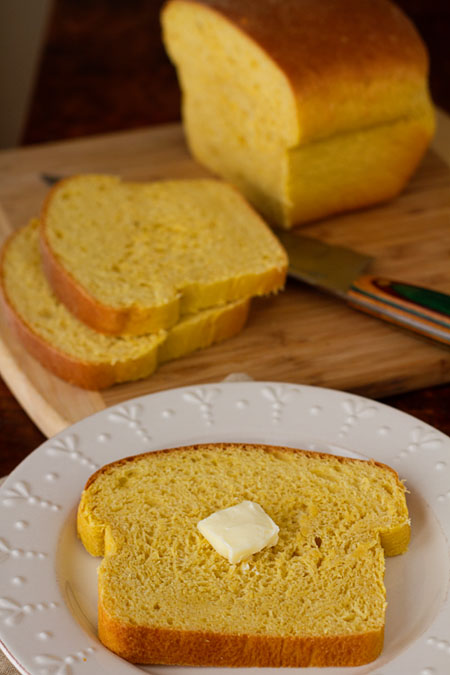 Pumpkin coconut yeast bread and pumpkin butter are two things that have fall written all over them.  The best part? They're both delicious and easy to make!  As I mentioned in my Halloween post, we made our annual trip to The LiveOak Canyon Pumpkin Patch this past Saturday.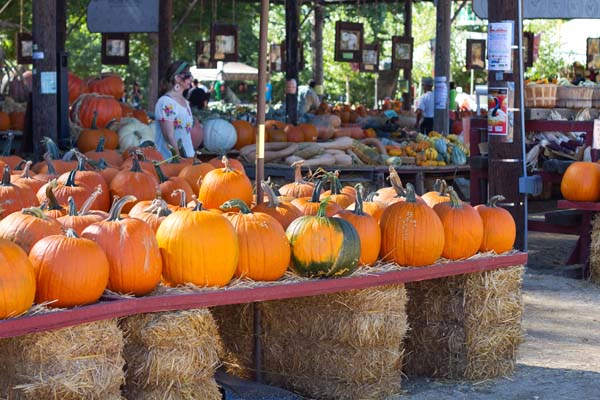 It's one of our family traditions that all of us look forward to each year.  There is something for everyone.  The girls get to ride ponies,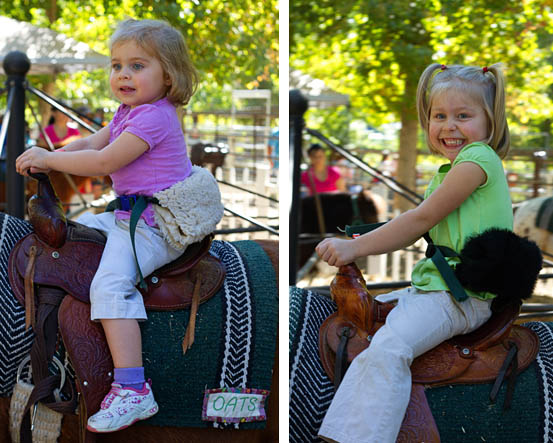 and snuggle up with goats,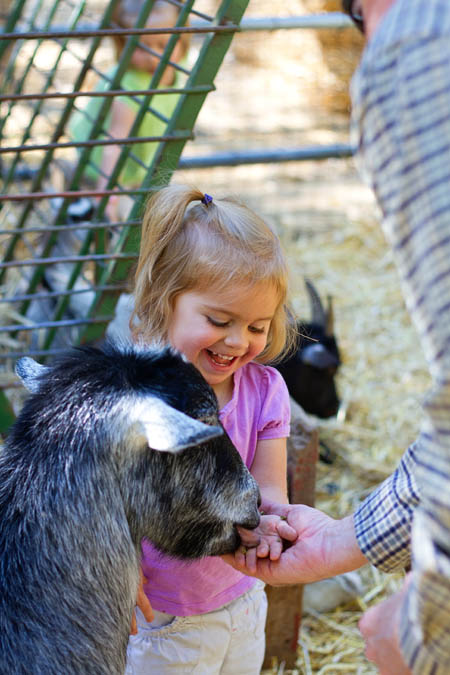 and I get to go crazy in my version of a candy store—browsing the selection of pumpkins and squash for sale.  The owners grow an astounding variety, and I love returning each year to see what's new.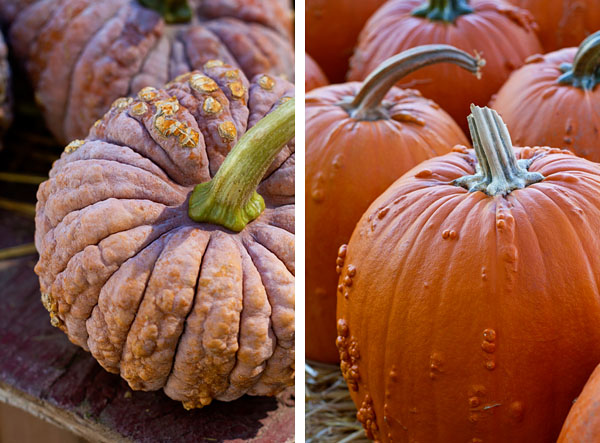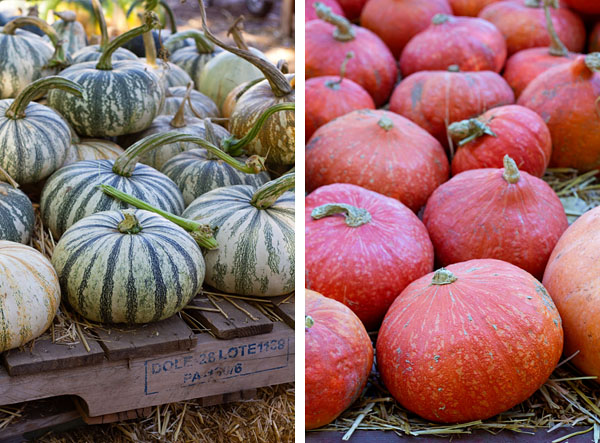 We will be feasting on our fall bounty for at least the next couple of months!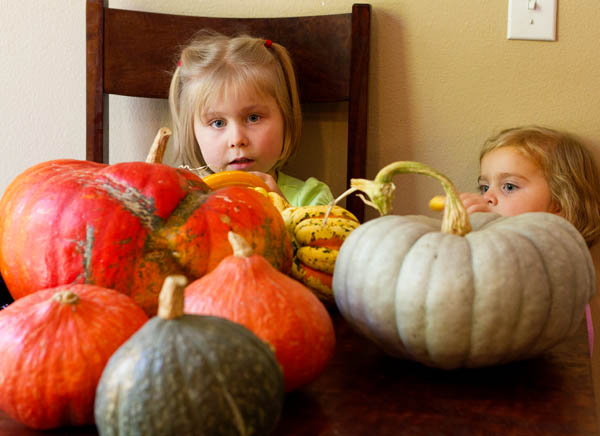 To start off our feasting, I turned the largest of our purchases, a Cinderella pumpkin, into homemade pumpkin puree. (Never made you're own pumpkin puree? See this fabulous tutorial on how to make pumpkin puree.)  I froze half of the puree for use in the future.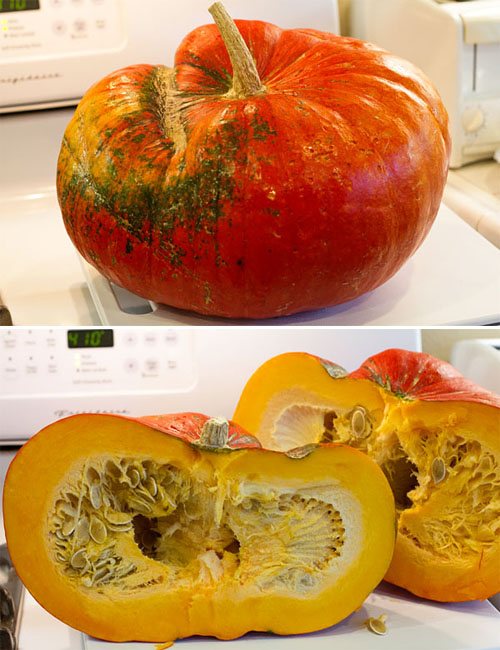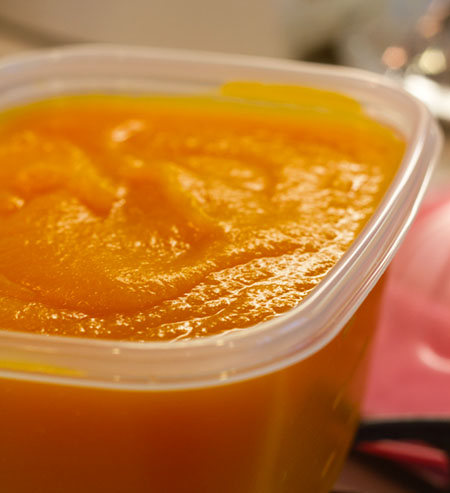 With the other half I made a batch of pumpkin butter.  I used a standard pumpkin butter recipe, but used orange juice instead of apple juice.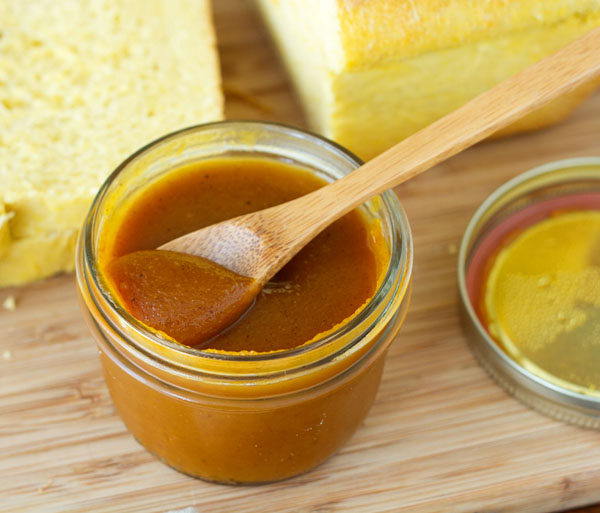 I also made some pumpkin coconut yeast bread.  The pumpkin gives the loaves a gorgeous golden yellow color, makes them moist, and adds fiber and beta-carotene.  The coconut milk also makes for wonderfully moist bread loaves, and adds richness.  Neither flavor is particularly prominent.  The bread just tastes like amazing soft and moist homemade bread.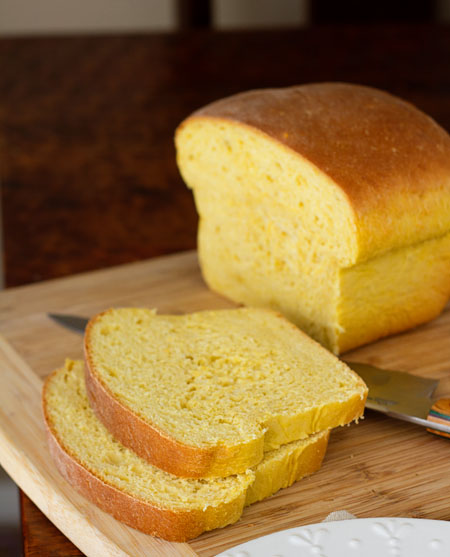 The dough is quite sticky.  When you knead and form it into loaves, you'll need to do so on a floured surface.  If you find that the dough is sticking to your hands, dust the surface of the dough and your hands with a bit of flour.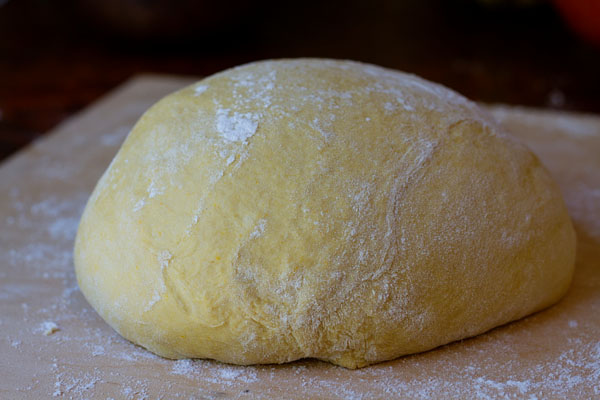 You will be rewarded for your efforts with some of the best homemade bread you've ever had!  Topped with a schmear of butter and pumpkin butter? Heaven.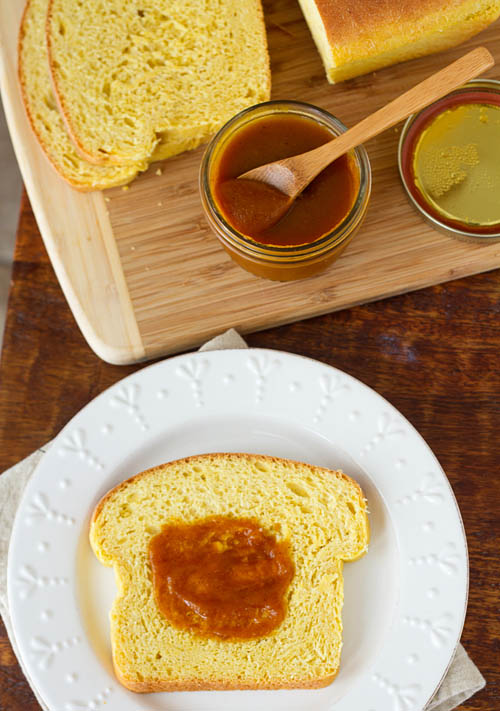 Print This Recipe
Pumpkin Coconut Yeast Bread
Makes 4 small loaves
8 1/2 cups all-purpose flour
4 1/2 teaspoons instant yeast
2 teaspoons salt
1 3/4 cup pumpkin puree
1 1/2 cups warm coconut milk (110 degrees Fahrenheit)
1/2 cup melted butter
2 large eggs
1/2 cup light brown sugar, packed
1. Whisk together the flour, yeast, and salt in a large mixing bowl. Add the remaining ingredients and mix with an electric mixer on medium speed for one minute (using a paddle attachment if using a stand mixer).
2. If using a stand mixer, switch to a dough hook. Knead the dough on medium speed for 5 minutes. Knead the dough briefly on a lightly floured surface, until smooth and elastic. Divide the dough into 4 equal pieces. Shape each piece into a loaf and place in a greased bread pan. Cover the loaves with a light cotton dish towel and allow to double in size (about one hour).
3. While the loaves are rising, preheat the oven to 375 degrees Fahrenheit. When the loaves have finished rising, bake them for 25 minutes until golden brown (the internal temperature of the loaves should be about 200 degrees Fahrenheit). Remove the bread from the oven and let it cool for about 5 minutes. Then remove the loaves from the bread pans and place them on a wire rack to finish cooling. Don't slice into the loaves before they have cooled, or the texture of the bread will be gummy. Cooling is part of the full cooking process!