Post brought to you in partnership with Milkadamia.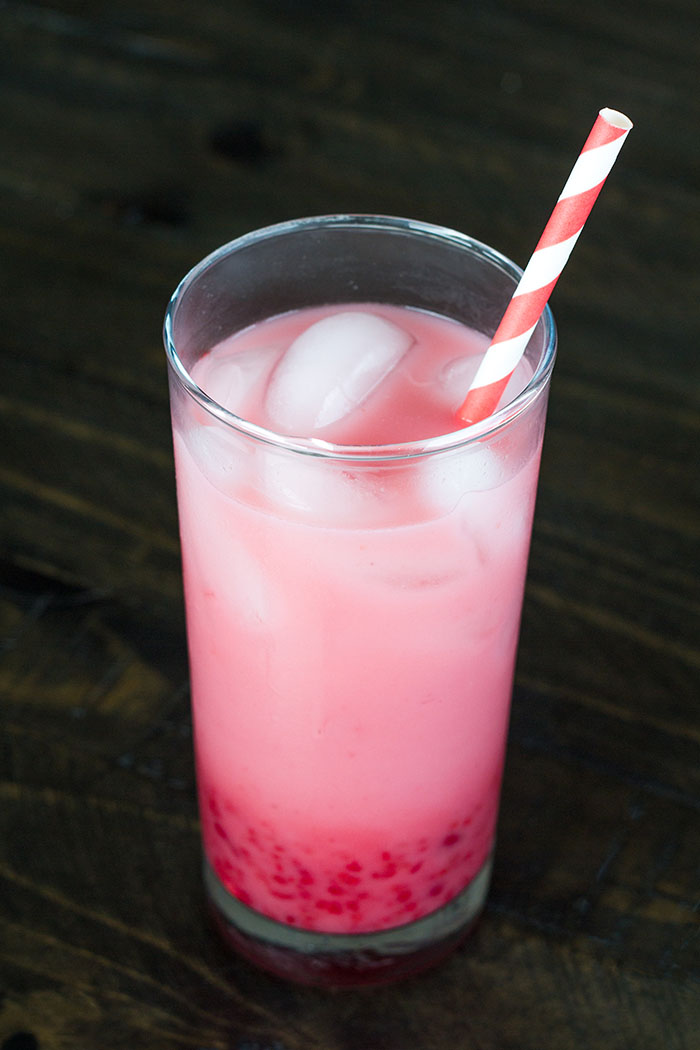 One of my favorite nuts is macadamia nuts, so when Milkadamia reached out to me asking if I would like to try their milks and new creamers, it was an obvious yes!   I'm also a huge fan of nut milks, so it came as no surprise to me that I loved Milkadamia's products. They are creamy and have a lightly sweet and smooth taste.  They are dairy-free, soy-free, gluten-free, non-GMO, and vegan.  Win!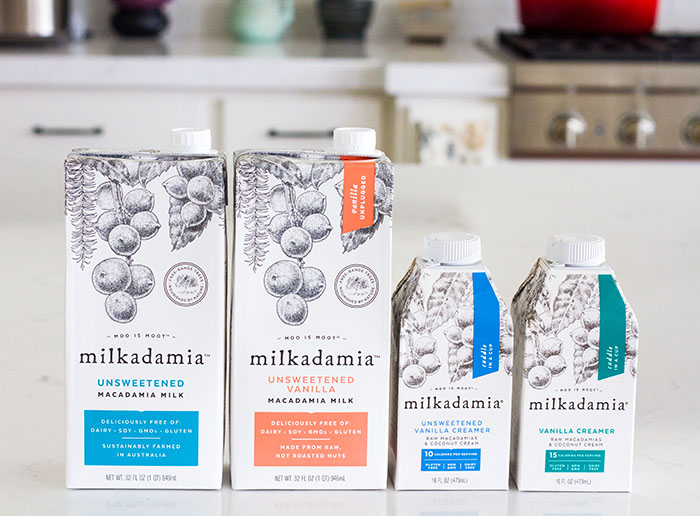 When I received the box from Milkadamia we were in the middle of an especially hot week here in Utah and I was craving anything that was cold.  After I had chilled the creamers I decided to use one of them to make a lightly sweet and creamy soda as an afternoon treat.  I've been craving all things raspberry lately, so I whipped up a tart raspberry sauce which I used as the flavor base of my soda.  Then I added some sparkling water (but you could use a lemon-lime soda and it would be delicious) and some ice.  To finish the soda off I added some Milkadamia Unsweetened Vanilla Creamer, then stirred everything together and enjoyed!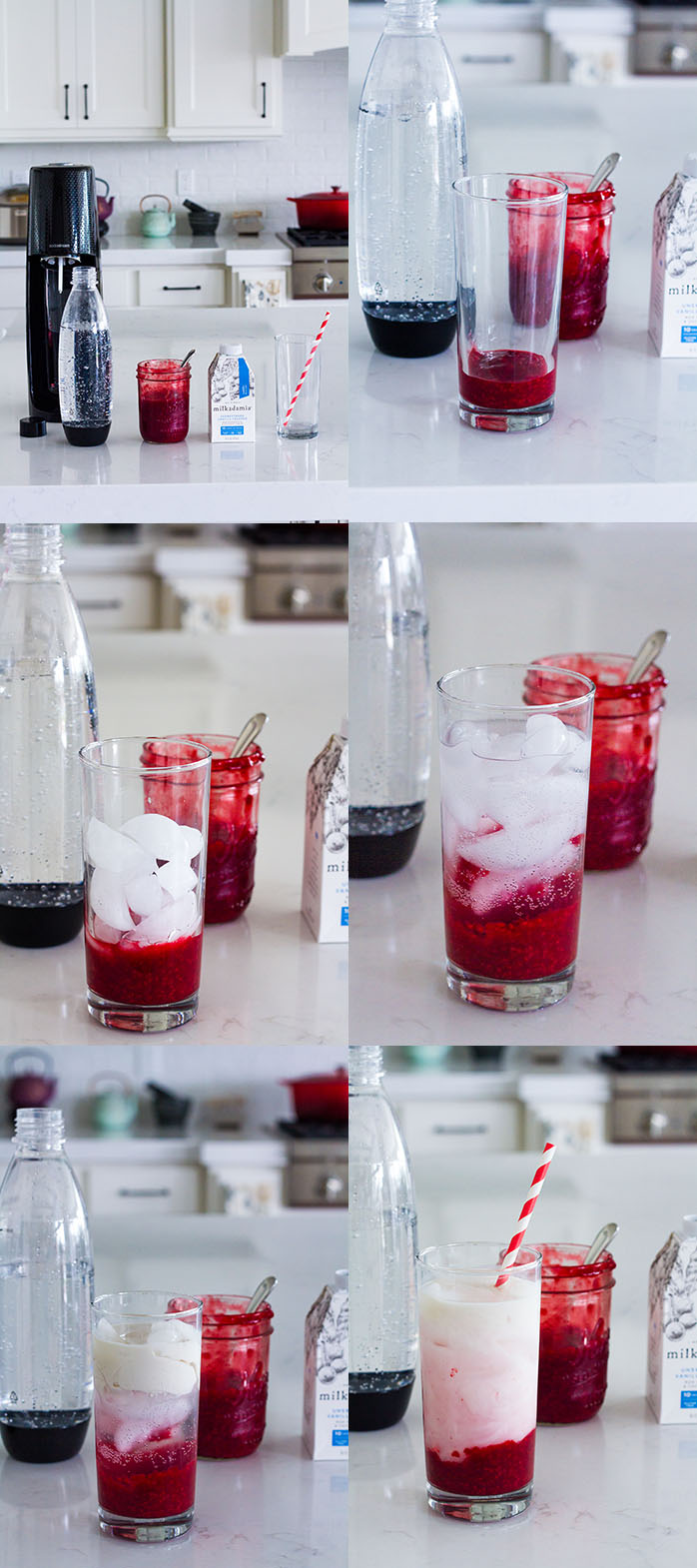 This raspberry cream soda was inspired by Italian cream sodas, but isn't quite the same.  It's lighter and a bit more tart.  If you like things sweeter, then make the raspberry sauce sweeter (to taste).  I also don't strain the raspberry sauce, because I like the bit of texture that remains, but you can strain the solids out if you like!  If you like adding milk or creamer to your tea (I LOVE adding nut milk to my herbal mint tea!), then you will enjoy this!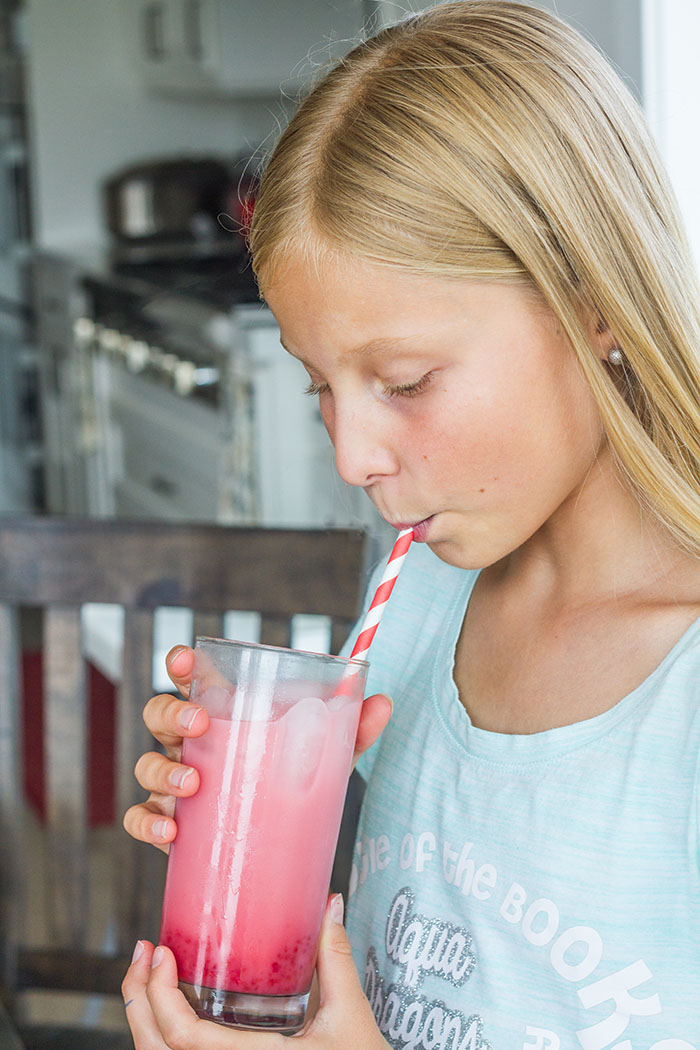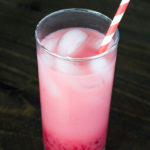 Raspberry Cream Soda
A refreshing, slightly tart and creamy raspberry soda made with homemade raspberry sauce, sparkling water (or lemon-lime soda), and Milkadamia creamer.
Ingredients
Raspberry Sauce
1

tablespoon

cornstarch

2

tablespoons

lemon juice

10

ounces

raspberries (fresh or frozen)

1/3

cup

turbinado sugar

1/2

cup

water
Raspberry Cream Soda -- ingredients for one drink
3

tablespoons

Raspberry Sauce

6

ounces

sparkling water or lemon lime soda

Ice cubes

3

tablespoons

Milkadamia Unsweetened Vanilla Creamer
Instructions
Make the Raspberry Sauce
Place the cornstarch and lemon juice in a medium saucepan and whisk together until no lumps remain. Add the remaining ingredients and stir to combine.

Bring the mixture to a boil over medium heat. Once it comes to a boil, continue cooking the sauce for an additional minute, then remove the saucepan from the heat. Let it cool completely, then transfer it to an airtight container and store in the refrigerator.
Make a Raspberry Cream Soda
Put the raspberry sauce in a tall glass, followed by the sparkling water. Add your desired amount of ice to the glass, then pour the creamer over the ice. Add a straw, stir, and enjoy immediately!
*Disclaimer: Milkadamia sent me products to try and use in recipes.  I received no other compensation.  All experiences and opinions are my own.