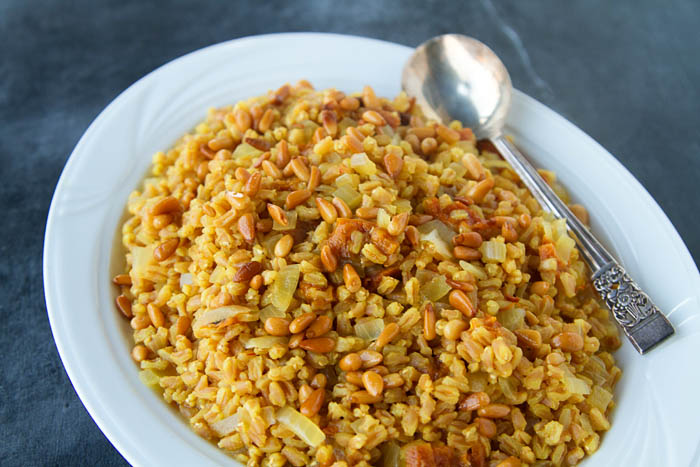 The Mediterranean Diet, consisting of higher levels of olive oil, vegetables, fruit and fish, has been becoming increasingly more popular as more and more scientific studies are published linking a causal relationship between eating a Mediterranean diet and prevention of disease.  Then, in September of 2013, researchers from the University of Exeter Medical School in Britain released the first-ever systemic review of research regarding the Mediterranean Diet and it's connection to health and disease prevention.  The published findings suggest "that greater adherence to Mediterranean diet is associated with slower cognitive decline and lower risk of developing Alzheimer disease. Further studies would be useful to clarify the association with mild cognitive impairment and vascular dementia."
Pretty exciting stuff!  To celebrate the good news, I've teamed up with my friends at California Olive Ranch, as well as Bob's Red Mill, Muir Glen, and Mariani Dried Fruit for a campaign called New Year, New You, a celebration of living a healthy and active lifestyle by using good-for-you ingredients grown in the United States and featured in the Mediterranean Diet.  To kick things off, I was sent a box of ingredients and asked to whip up a recipe that uses those ingredients.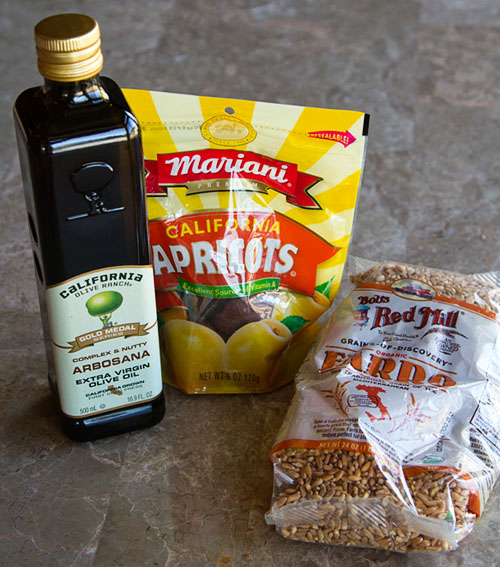 As soon as I had opened my box, I knew exactly what I wanted to make.  My eyes went straight for the Bob's Red Mill Organic Farro, Mariani Dried California Apricots, and California Olive Ranch Arbosana Extra Virgin Olive Oil—perfect for concocting a twist on one of my favorite side dishes, saffron rice!  Farro is a wonderful nutty alternative to the traditional rice, and is rich in vitamins, minerals, and fiber.  Apricots stand in for the golden raisins I usually use, giving a bit of a sour sweetness that I loved, and providing fiber, vitamin A, C and Iron.  This particular olive oil is a bit nutty, which is wonderful with the farro, and is rich in antioxidants, especially vitamin E, with a long list of health benefits.
Pop on over to California Olive Ranch for my recipe for Saffron Farro with Apricots and Pine Nuts—it's brain food!!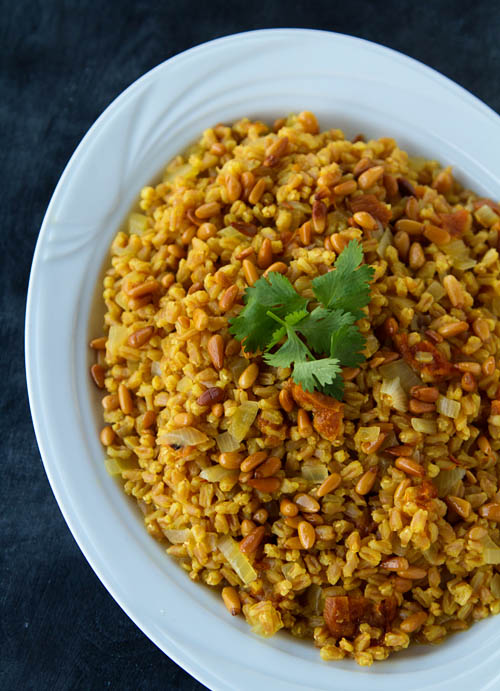 Also, don't miss out on the awesome New Year, New You Giveaway.  One person will win the Grand Prize, which is a year's supply of items from the participating companies, plus a $500 Nike gift certificate to get you excited about beginning the year with a bang! (You can enter through February 28, 2014.)  There are also weekly "Get Fit Fridays" giveaways, where a new winner will be randomly selected to win $100 gift card towards a healthy, active new you!  You can find all the information on the giveaways and how to enter on the California Olive Ranch Facebook page.
*Disclosure: California Olive Ranch, Bob's Red Mill, Muir Glen, and Mariani Dried Fruit provided me with a box of ingredients to use in developing this recipe, at no cost to me.  I was not compensated for working on this campaign or writing this post.  All opinions and experiences are my own.