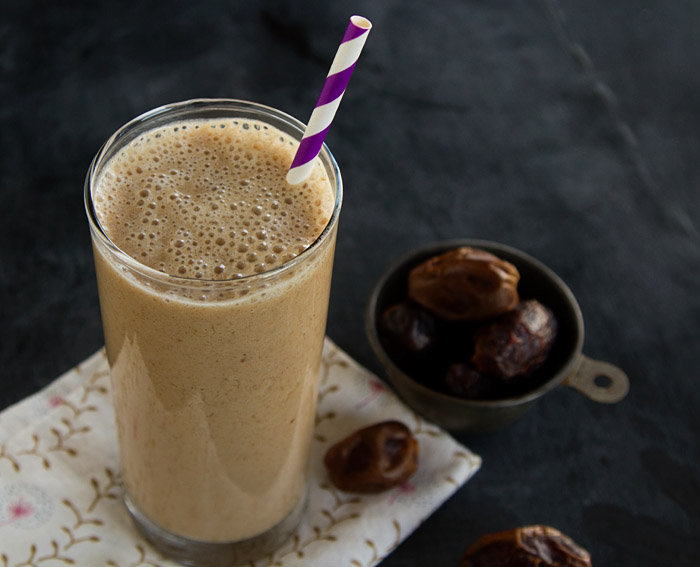 When it comes to food, many of your favorites likely have their own holiday.  You already know that I observe National Pie Day on January 23rd, but what else is out there?  Ice Cream For Breakfast Day? Yep, it's a holiday (and one that my mom's side of the family observes religiously each year).  Pancake Day? Yep, that one's coming up in next month.  Fried Chicken gets its day on July 6th, Watermelon on August 3rd, Linguine on September 15th, and the list goes on.  But one food item that hasn't received any food holiday love is the medjool date, a fruit,  known as the "Fruit of Kings."   Thanks to the growers of Bard Valley Natural Delights, the country's top-selling Medjool date brand, that day has come. The grower group has officially proclaimed Wednesday, Feb. 4, 2014, as inaugural National Medjool Date Day, dedicated to the celebration of Medjool dates as the perfect healthy snack, while also serving as a "naturally sweet, perfectly healthy" addition to salads, appetizers, entrees and smoothies.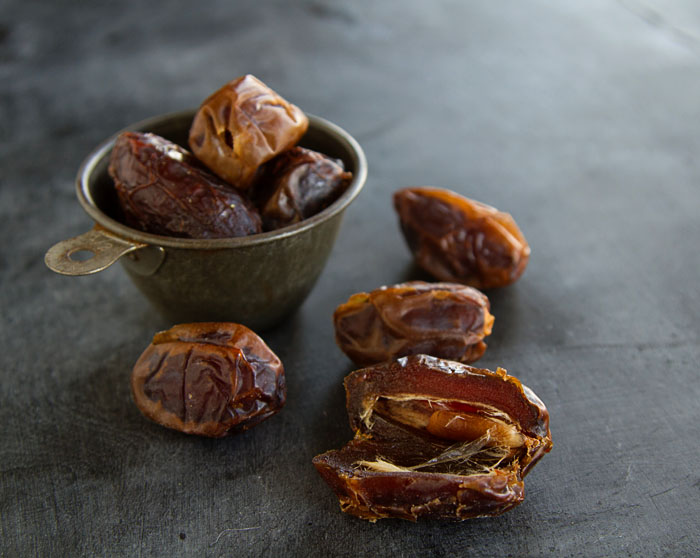 I received a press release about the inaugural National Medjool Date Day and couldn't resist hopping on board.  I adore dates.  I grew up an hour away from the Coachella Valley in southern California, where dates have been growing for more than a century, and so dates were a common item in my family's diet.  One of my all-time favorites treats is a banana date shake from a shop about halfway between my childhood home and Palm Springs, called Hadley Fruit Orchards.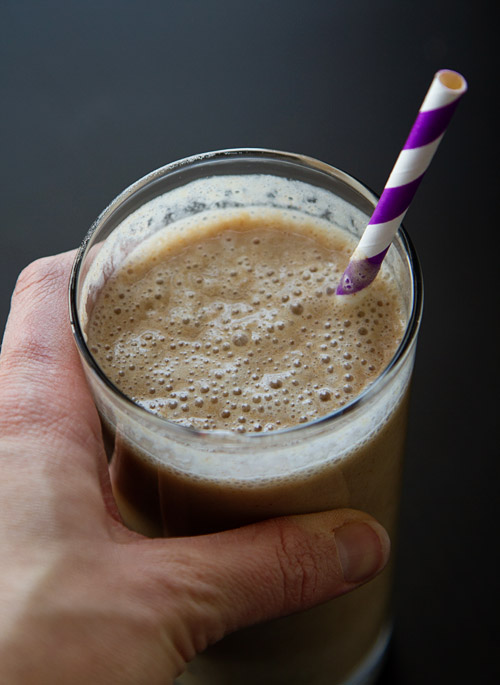 To toast the inaugural National Medjool Date Day, I'm sharing my dairy-free take on the date shake, a Banana Almond Medjool Date Shake.  Not only is this shake dairy-free, but it's also free of refined sugars, and is gluten-free and vegan! Score!  The rich, fudgy dates combined with some frozen banana, provide more than enough sweetness to this frozen treat, and a spoonful of almond butter adds a bit of nutty butteriness to the mix that makes the shake extra special.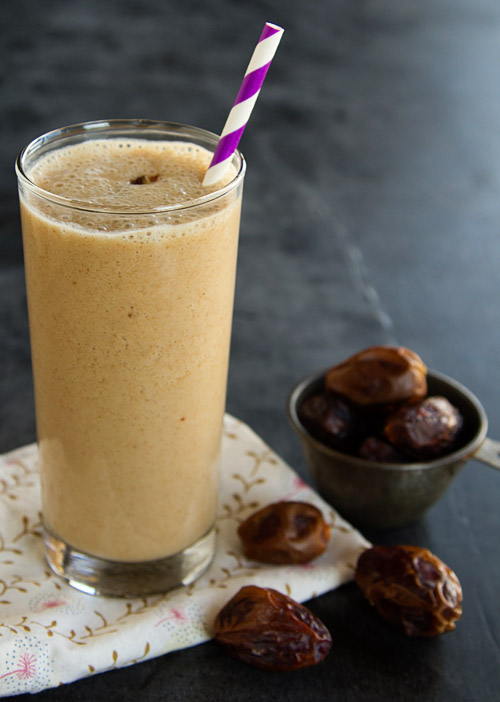 Print This Recipe
Dairy-Free Banana Almond Medjool Date Shake
Makes 2 servings
1 cup cold unsweetened almond milk
6 large Medjool dates (about 4 ounces, with pits)
1 1/2 frozen bananas
2 teaspoons almond butter
1/2 teaspoon vanilla extract
12 to 15 ice cubes (use more ice cubes for a thicker shake)
2 large Medjool dates, pitted and finely chopped, to garnish, optional
1. Pit and chop the 6 large Medjool dates.
2. Put all the ingredients in a blender and process until smooth. Pour into two glasses and serve. Garnish with extra finely chopped dates, if desired.