You probably thought that my
obsession with recipes containing sweetened condensed milk
had finally passed.  But I'm back today with a sweetened condensed milk sneak attack!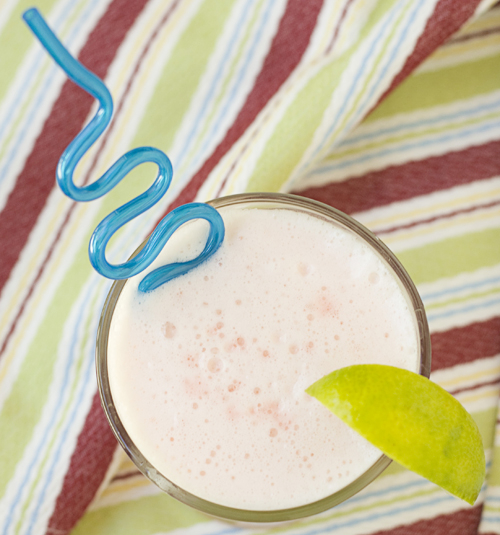 Just when you thought the coast was clear!  I know, I'm mean like that.  I'm sorry.  I can't help myself.  I blame it all on my mom's side of the family.  Seriously.  My free will was taken from me the moment my mom started the sweetened condensed milk family email discussion and I've been pathetically helpless ever since. (And hey, no family members are allowed to take advantage of my use of the word "mean," "pathetic," or "helpless" in describing myself in any future family emails . . . . Yeah, you know who you are.)  Family recipes have ranged from pies, to cookie bars, to cakes and drinks.  My cousin Julie was even kind enough to share her favorite recipe using sweetened condensed milk:
Julie's Sweetened Condensed Milk Treat
INGREDIENTS:
1 can sweetened condensed milk
spoon
Do not eat spoon.
I had to laugh when I read that one, as I recently confessed the theft of a can of sweetened condensed milk to my mother that I committed when I was about 10 years old.  When I was growing up, whenever my mom made something using sweetened condensed milk, I remember begging her to give me the empty can so that I could use my finger to capture any remaining molecules of the sweet elixir and then lick my finger clean.  I remember one day that the temptation of the sweetened condensed milk sitting in the pantry became so great that I finally gave in, sneaking a can of it out of the pantry and spiriting it away to my bedroom, where I proceeded to eat the contents of the can by myself over the course of the next couple of days.  So yeah Julie, I love your recipe.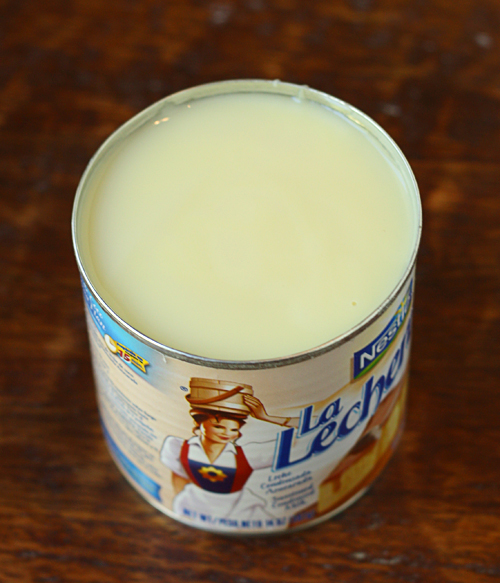 Some of you may be scratching your heads thinking, "What? I mean, c'mon Rachael, sweetened condensed milk is so 'old school.'  Only people still making molded jell-o dishes, tuna surprise casserole, and pigs in a blanket, drinking Tab and Tang, and decorating with avocado green and harvest gold shag carpet still use sweetened condensed milk as much as you do."  But I'd like to submit that it's time for you to rethink those seemingly mundane cans of sweetened condensed milk at your local supermarket.  First of all, if you look at the ingredients listed on a can of sweetened condensed milk, you are going to see two things listed: concentrated whole milk and sugar.  That's it.  No undesirable preservatives, no high fructose corn syrup, no ingredients that sound like they belong in an evil scientist's secret lab . . . just milk and sugar.  My highly intelligent mother also made an important argument as to why you should reconsider sweetened condensed milk: "Perhaps if you look at it as an important part of international cuisine, it might regain its luster."
You see, my family discovered through our crazy joint sweetened condensed milk exploration, that sweetened condensed milk has an important international presence.  In an effort to be more appreciative of other world cultures, I submit that we need to further explore the world of sweetened condensed milk.  I've already told you about its presence in Japan, but our family discussion also revealed other countries that utilize sweetened condensed milk in their cuisine.  My cousin Lisa, who lives in London, England, shared a recipe for Banoffee Pie, an English pie that is made with bananas, cream, toffee, and boiled sweetened condensed milk.  My brother shared an avocado smoothie recipe that uses sweetened condensed milk as the sweetener.  After a bit of research, my mom discovered that this is a popular Vietnamese treat (Sinh to Bo).  Further investigation has revealed that sweetened condensed milk is a common ingredient in many Vietnamese treats, such as Vietnamese iced coffee, and Vietnamese Cassava Cake (Banh Khoai Mi).  Flipping through an Indian cookbook during this International exploration, I found several dessert recipes containing sweetened condensed milk, including little coconut balls (Nariyal Laddoo) and cardamom ice cream (Elaichi Kulfi).  But it was ultimately Brazil that prompted the recipe in this post.  After posting my initial Sweetened Condensed Milk Mania recipe for Caramel Popcorn, my friend Damaris left a comment saying, "Sweetened condensed milk is the first ingredient of every Brazilian recipe. It's the ultimate good ingredient."  My uncle, who lived for several years in Brazil, shared a recipe for Brazilian lemonade.  At the time I had strawberry syrup sitting in the refrigerator, leftover from making Strawberry Condensed Milk Japanese Shaved Ice, so I decided to try out my uncle's recipe, adapting it to use up some of the strawberry syrup.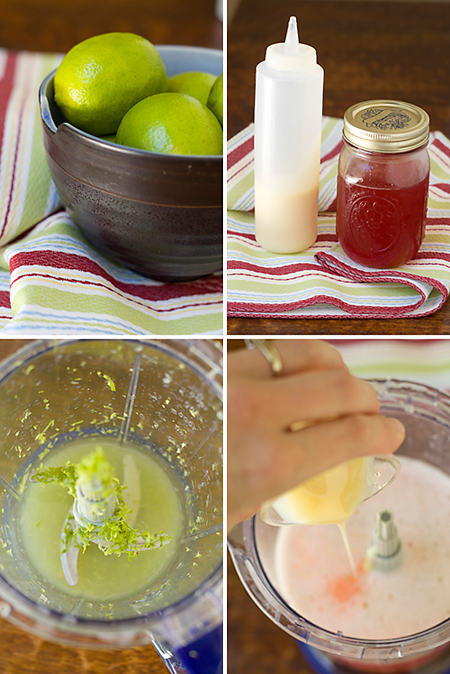 All I can say is that I should probably never move to Brazil.  If their other recipes that use sweetened condensed milk are this delicious, I would quickly become the size of an elephant because I would have zero self-control.  This drink is the perfect balance of sweet strawberry and zingy tart lime—incredibly refreshing and incredibly addictive.  When you add the sweetened condensed milk to the rest of the ingredients and blend everything together, it develops a delicious creamy foam that will have you pouring yourself a second glass, and then a third, and then . . . .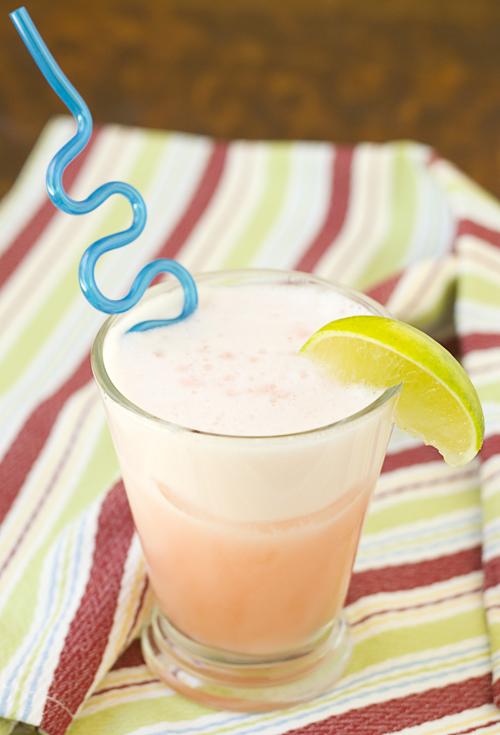 Print This Recipe
(Sort of) Brazilian Sweetened Condensed Milk Strawberry Limeade
Adapted from Big Davy's Brazilian Lemonade Recipe
Makes about 4 3/4 cups of limeade3 cups cold water
1 cup strawberry syrup
juice of 4 limes
zest of 1 lime, finely grated
1/3 cup sweetened condensed milk
1. Put the the cold water, strawberry syrup, lime juice, and lime zest in a blender.  Pulse several times until the ingredients are thoroughly mixed.
2. Add the sweetened condensed milk and blend thoroughly.  Serve immediately over ice.