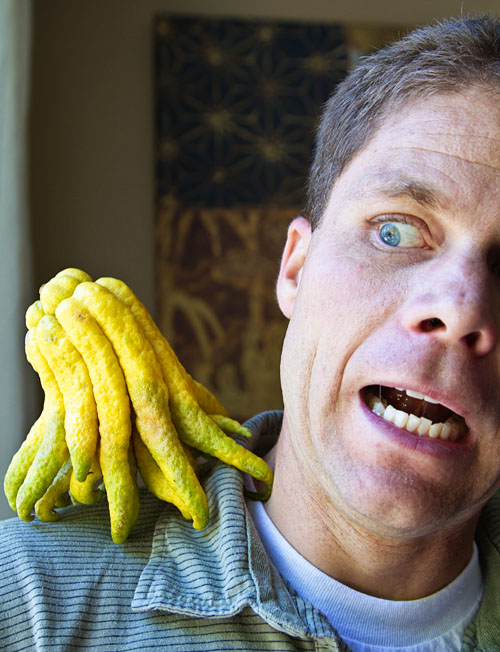 I am always looking for ways to play with my food.  What can I say?  I refuse to grow up!  With Halloween right around the corner, there are so many fun things that can be done with food.  When my friends at Frieda's Specialty Produce Company told me they were launching a Spooky Foods Campaign, I couldn't resist getting in on the fun.  Frieda's is sharing ideas for home decor and tablescaping, recipes, and creative ways to have Halloween fun with your food on their Facebook page.  If you go over and share your best spooky food tip on their wall, you could win a Spooky Foods goodie bag!   This week we've been playing with a few of Frieda's spooky foods, and the Fujilings think they're just about the best things they've ever seen.
Buddha's Hand—A crazy looking citrus fruit with fingerlike protrusions that is all rind and pith, no flesh!  So it's not really for eating, but think of all the things you could do with the fragrant rind!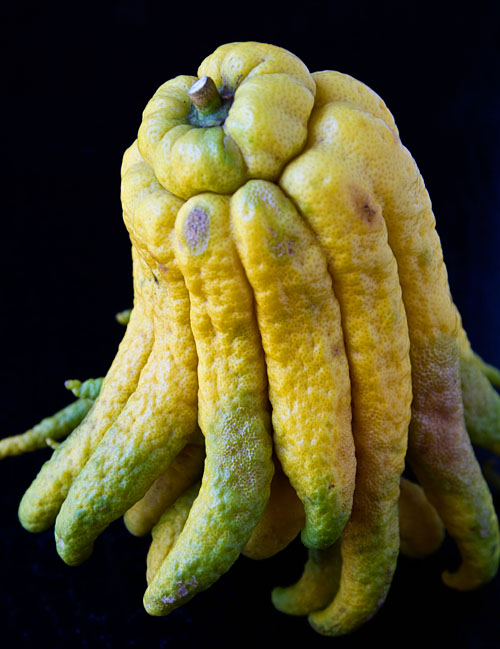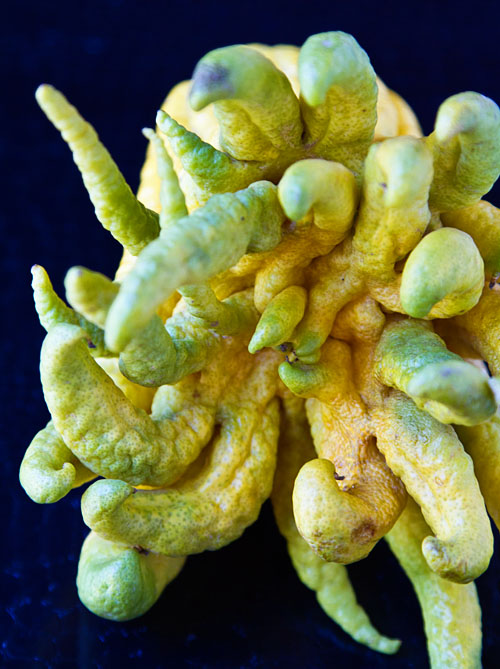 Kiwano Horned Melon—This melon has a hard spiky orange rind . . . and by spiky, I mean ouch!  The inside sports a beautiful green pulp with seeds that is described as a cross between the flavors of banana, lime, and cucumber.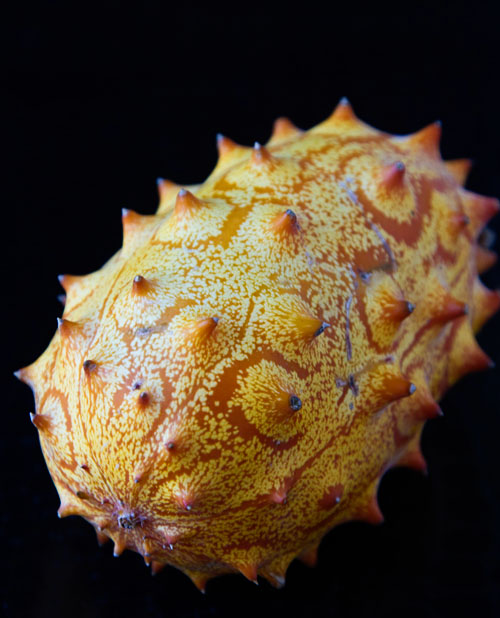 Black Garlic—Whole heads of garlic that have been aged in a special fermentation process for a month, which turns the cloves black and makes them sweet and savory with a great creamy, slightly chewy texture.  The flavor will knock your socks off!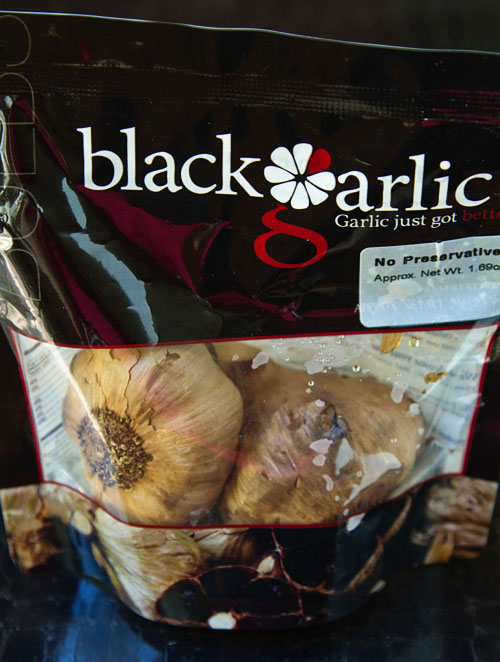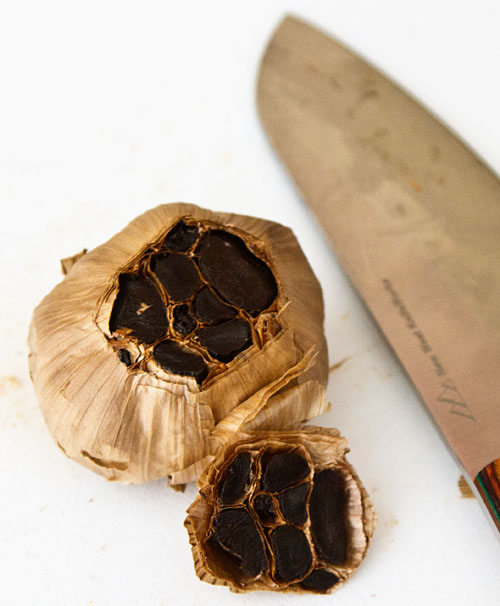 Rambutan—This hairy looking fruit has a hard shell under those hairlike extensions which protects a sweet, juicy flesh that reminds me of a peeled grape, except better.  This fruit does have a large seed in the middle, so be warned!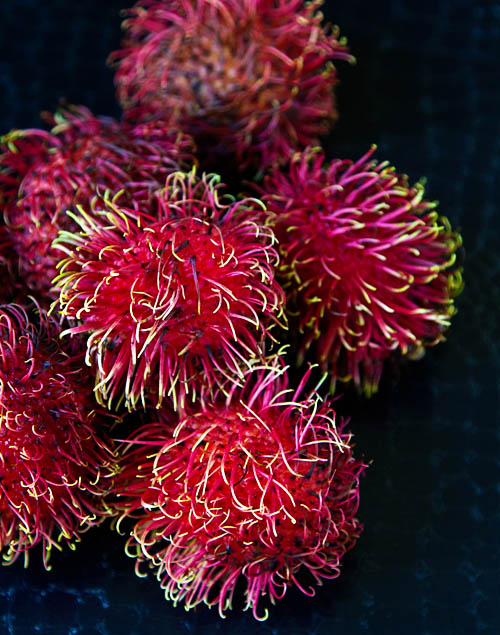 These foods provide endless opportunities for Halloween fun, so I thought I'd share a few that the Fujilings and I were playing around with.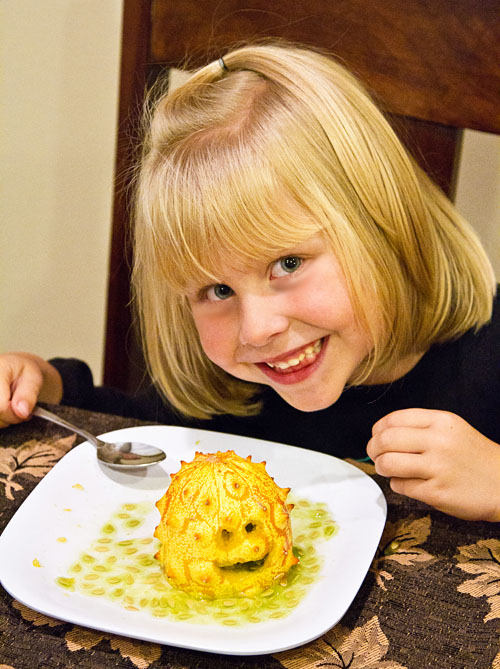 6 Spooky Food Ideas
 1. Decoration—Just the look of these foods alone are spooky, don't you think?  I threw a small Halloween party for the Fujilings this week and we incorporated these foods into our table decor.  They're just plain fun to look at!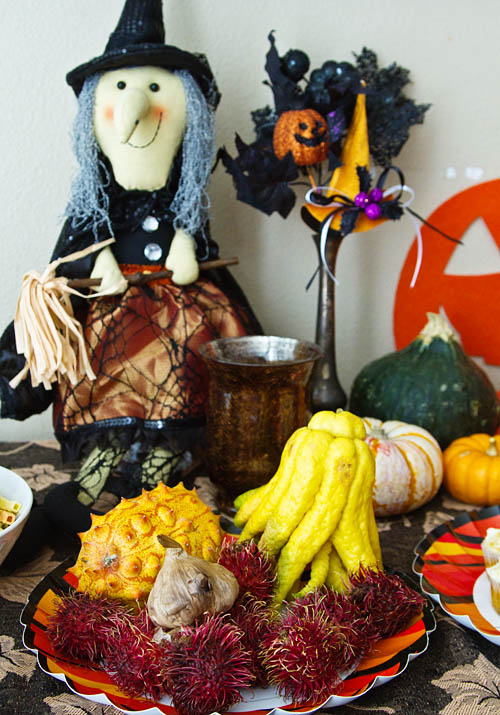 2. Eyeballs—Frieda's has a much more impressive Rambutan eyeball creation that you have to check out, but my girls think that Rambutans look like eyeballs when they're half peeled.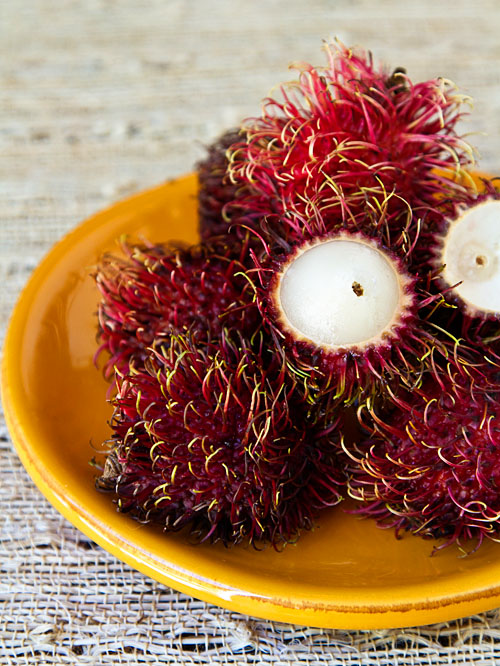 3. Cheese and crackers with black garlic—The sweetness of the black garlic is delicious eaten with a bit of kefir yogurt or cream cheese on crackers.  The garlic will perform double duty as well.  It will make your tastebuds happy and help ward off vampires.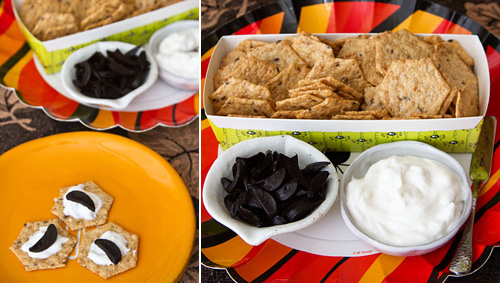 4. Candied Buddha's Hand—I love candied citrus and couldn't resist making candied Buddha's Hand.  The Fujilings thought the candied strips looked a bit like worms.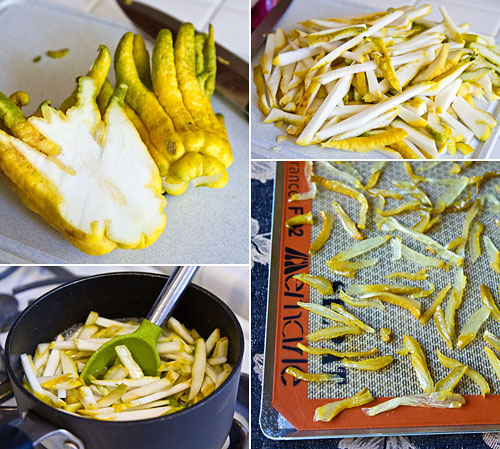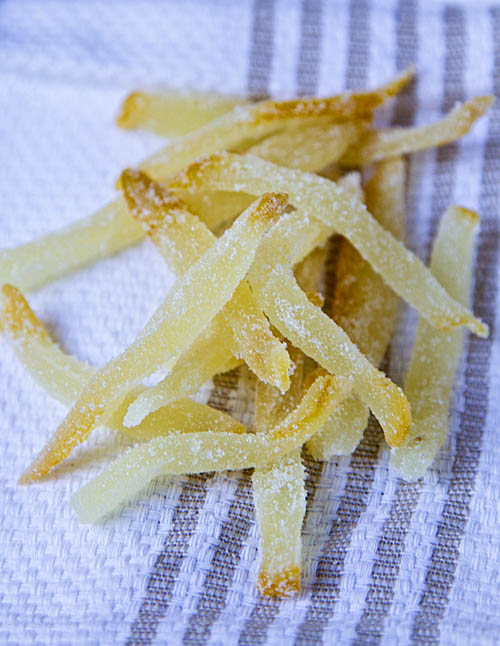 5. Kiwano Swamp Monster—Cut a Kiwano horned melon in half and carefully carve a face in one of the halves.  Scoop the green pulp out of the other half and set the carved half in the pulp.  It looks like a monster is rising out of his swamp to say hello!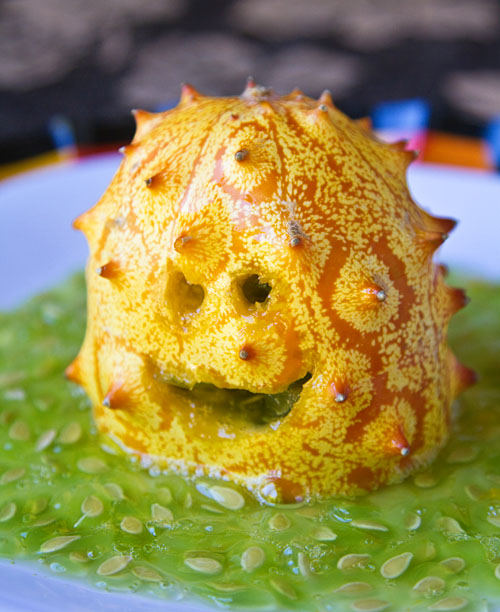 6. Kiwano Yogurt Cups—The shell of the Kiwano horned melon is very durable, which makes it a great serving vessel once the pulp has been eaten and the membranes scraped out.  I filled the halves with plain yogurt, garnished with thinly sliced apple wedges and drizzled with a bit of honey for a fun spooky breakfast.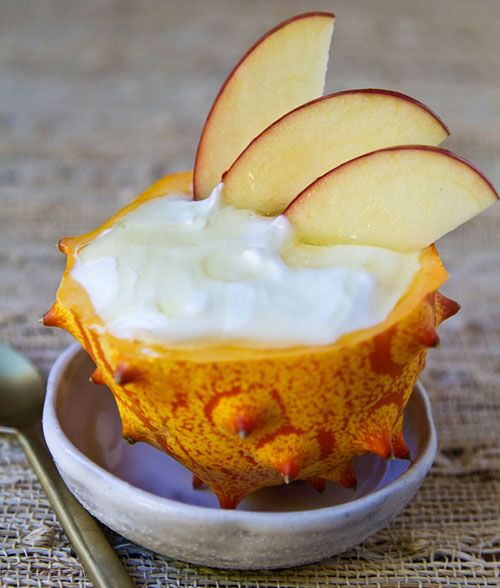 ========================================
*Frieda's Spooky Foods can be purchased at your local Ralphs Fresh Fare Stores.
** Disclosure: Frieda's sent me several Spooky Foods samples to try, but I was not compensated for this post.  All opinions are my own!