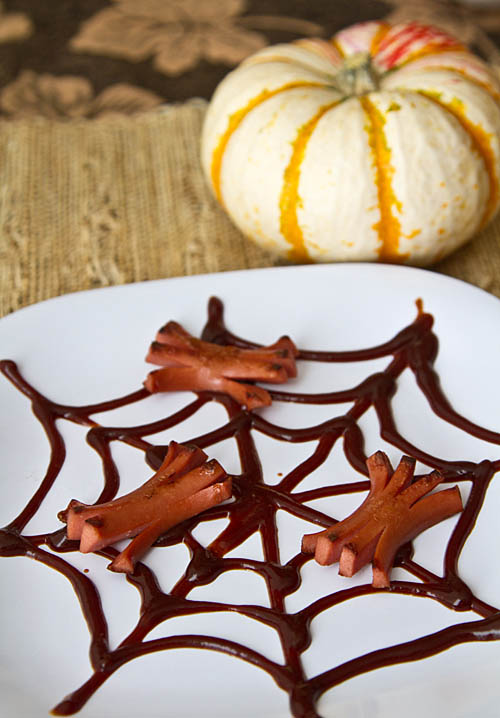 Halloween is right around the corner and we're in full spook mode here at the Fuji house!  Our friend Lucy is also enjoying her favorite season, and this month we're serving up a spooky snack to celebrate: Spider Dogs with Chipotle Ketchup Webs.
We served these at our recent Halloween party, and they were a hit with kiddos and adults alike.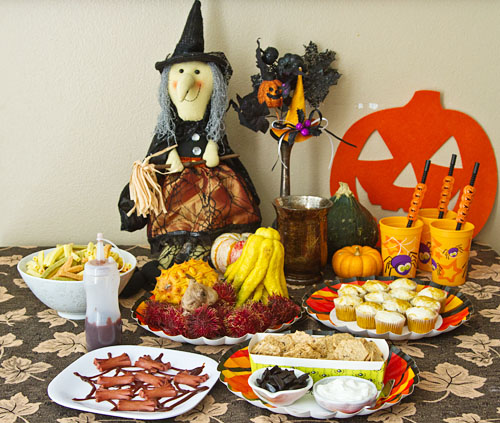 They are easy to make, and would also make a great item to pack into a bento this week!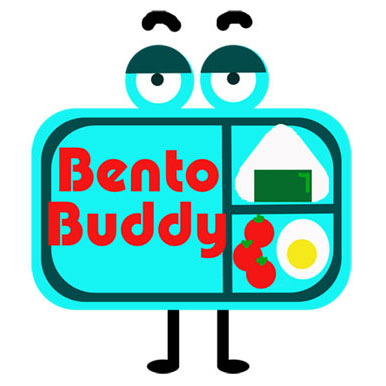 To make them, you cut hot dogs in half, then slice them lengthwise, and cut each end into 4 little "legs."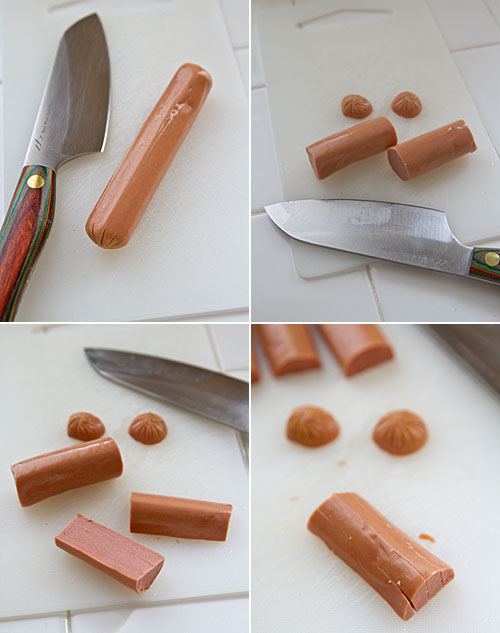 Then you pan-fry them so that the legs curl and make them look like little spiders.
I whipped up a simple chipotle ketchup, which I used to draw a web for our little bugs to rest on.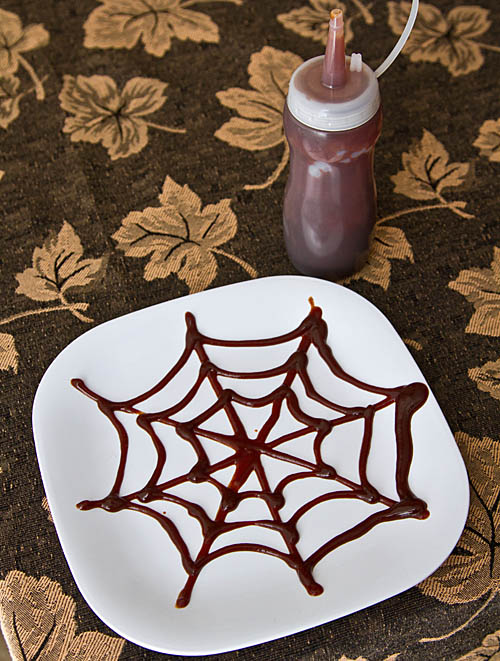 While these may not be as adventurous as what Andrew Zimmern would eat to celebrate Halloween, they're sure to put a smile on little faces nonetheless!  While you're enjoying your spooky treat, head on over and pick up a copy of Lucy's Halloween ABCs book!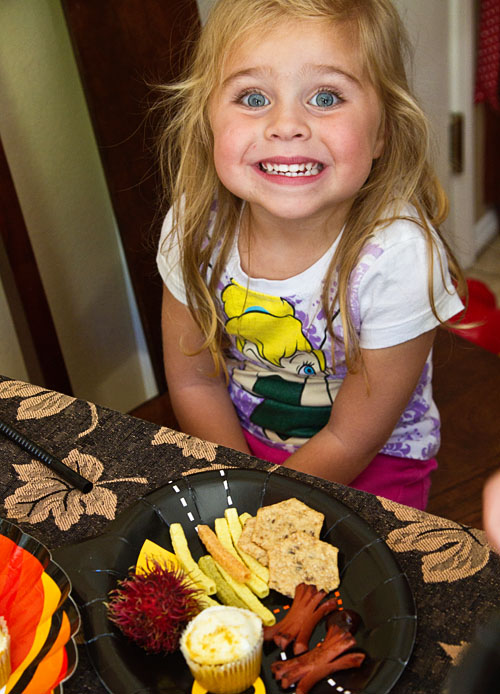 Print This Recipe
Spider Dogs with Chipotle Ketchup
Makes 16 spider dogs and 1/2 cup sauce
For the chipotle ketchup:
1 tablespoon packed light brown sugar
2 teaspoons ground chipotle pepper
2 teaspoons soy sauce
1/2 cup ketchup
For the spider dogs:
4 hot dogs (I like using turkey dogs)
1. Make the chipotle ketchup: Mix the brown sugar and chipotle pepper together in a small bowl. Add the soy sauce and mix until well incorporated and no lumps remain. Add the ketchup and mix well. Put the finished ketchup in a squeeze bottle for easy decorating.
2. Make the spider dogs: Cut the ends off of each hot dog, then cut each hot dog in half. Cut each hot dog piece in half lengthwise, then carefully cut each end into 4 "legs," cutting about 1/3 of the way into the hot dog piece (leaving 1/3 uncut in the middle).
3. Heat a skillet over medium heat, then add the hot dogs, flat side down, and cook. When the flat sides are starting to bubble and brown, flip the pieces over to cook. The legs should start to separate and curl. If any of the legs are sticking together, gently separate them to encourage curling. The spider dogs are done when they are sizzling and starting to bubble. Remove from the heat and set on a paper towel to cool and soak up any extra grease.
4. To serve the spider dogs: Use the chipotle ketchup to draw a spider web on a plate and set the spider dogs on the web and serve.