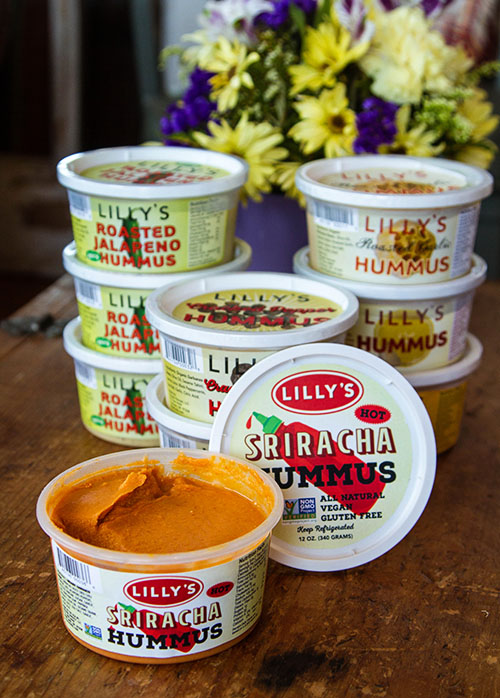 Two years ago I was introduced to Lilly's Hummus and hilarity ensued as we held the first ever "Fuji Bowl"—the game being played by Team Black Bean and Team Roasted Jalapeno.  We got extended family involved and the result of the big bowl game was as a tie.  Lilly's Hummus became a permanent fixture in our refrigerator, though the requested flavor usually varies these days between Roasted Jalapeno and Cracked Pepper.  Fast forward to a few months ago when my mom and I were planning our trip to Portland, OR.  I was game for anything, but my two requests were visiting the Tillamook Cheese Factory and then meeting up with the awesome people behind Lilly's Hummus.
On our second day in Portland we spent the afternoon with the Lilly's Hummus team seeing how the hummus is made, which I found fascinating.  Lilly's Hummus starts with dried organic garbanzo beans, which is unique because many commercially made hummuses are made with a pre-cooked garbanzo bean slurry that the company purchases from another company.  This difference is part of what gives Lilly's Hummus its unique clean flavor and texture.
Photo: Massive bags of dried garbanzo beans ready to be made into hummus and huge bins filled with garbanzo beans soaking in water.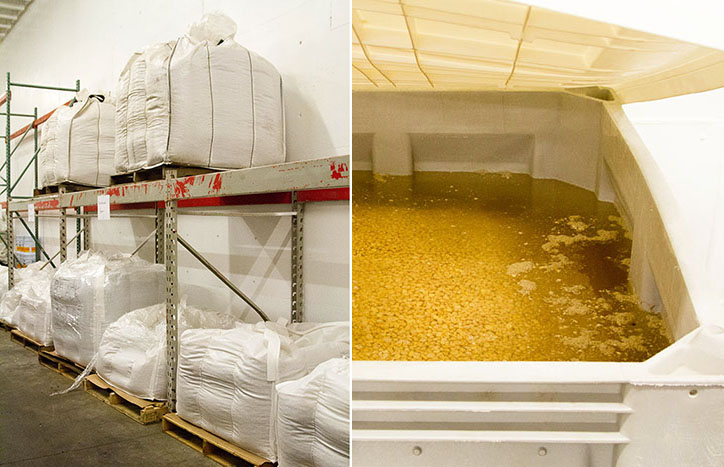 Getting to see how the process works, from dried garbanzo bean to finished containers of hummus ready to be shipped out, was really fun.  It was also torturous because they were roasting peppers while we were there and the smell was absolutely divine.  I loved learning that each container of hummus is only good for 9 weeks (no preservatives people!) and once it's opened it needs to be consumed within a week (oh darn!).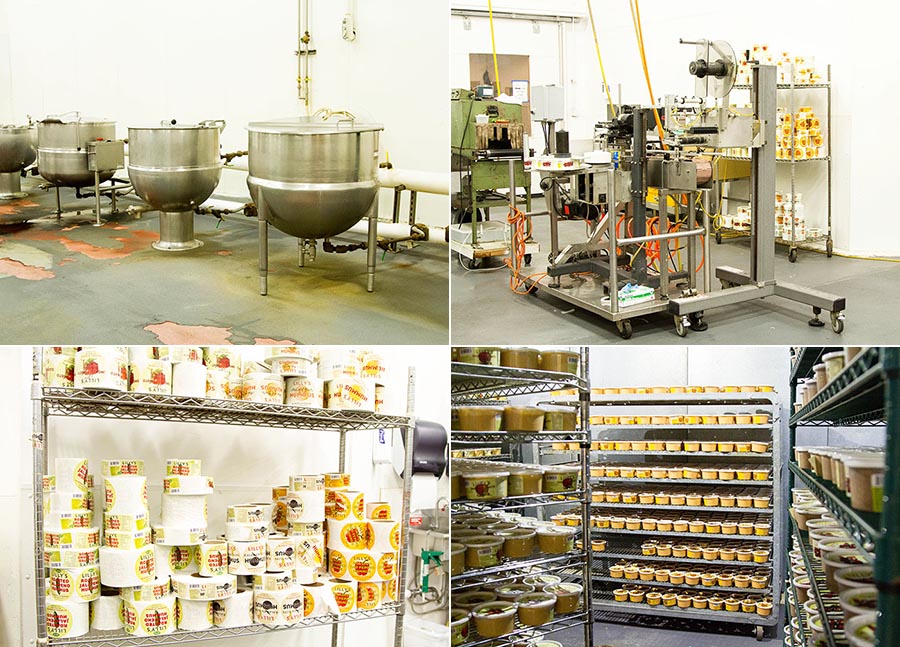 One of the most exciting things about our visit was learning about a new flavor that will be hitting stores soon—SRIRACHA!!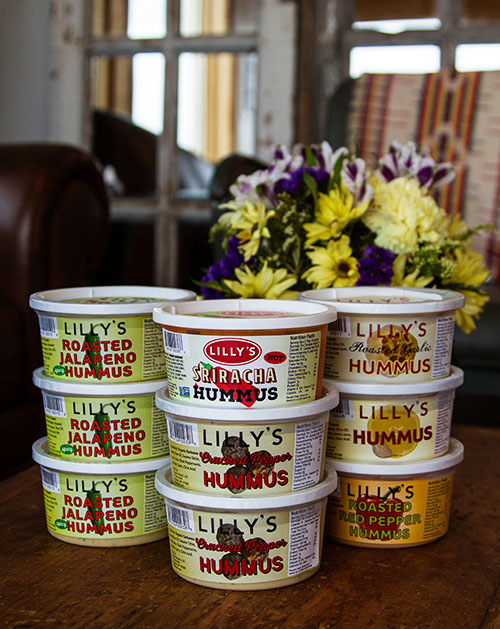 They sent us home with a box of hummus (one of the best souvenirs ever), which included a container of their Sriracha hummus.  We drove the Columbia River Gorge the next day and consumed the entire container during our drive.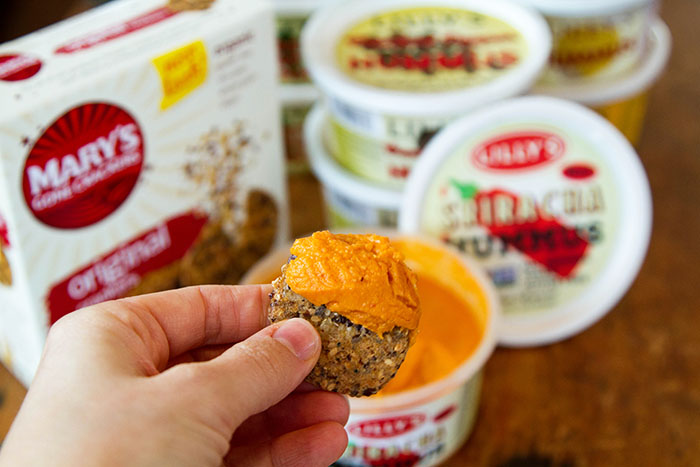 No shame people, no shame.  It is so good that I think Team Black Bean and Team Roasted Jalapeno are going to have to watch their backs.  Squirrel, who is a lover of all things spicy like me, can't wait for it to be in stores, because she plans on consuming an entire container by herself with a spoon, and "maybe a couple of carrots too."
Our visit to Lilly's further solidified my love for their hummus.  If you haven't tried it, it's time to repent of your ways and grab some crackers for dipping.  Here is a link to find where Lilly's Hummus is sold near you.  See? Now you have no excuses.
Photo: Me with Lilly and Brianna.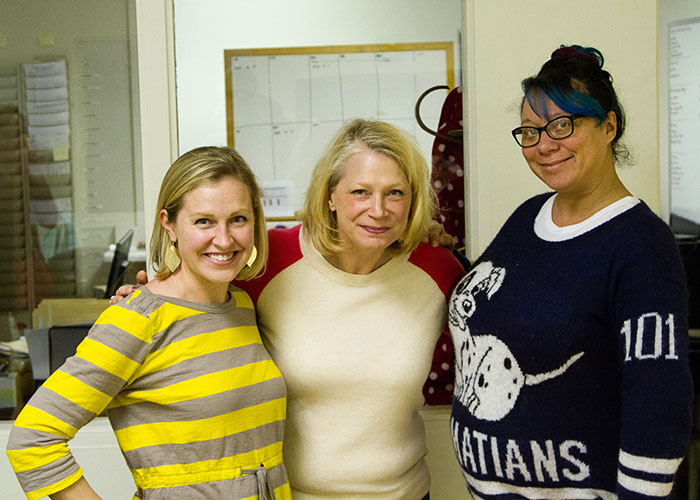 Photo: Squirrel is on Lilly's Hummus promotional materials!  Getting to see her larger than life on one of their banners made me smile.