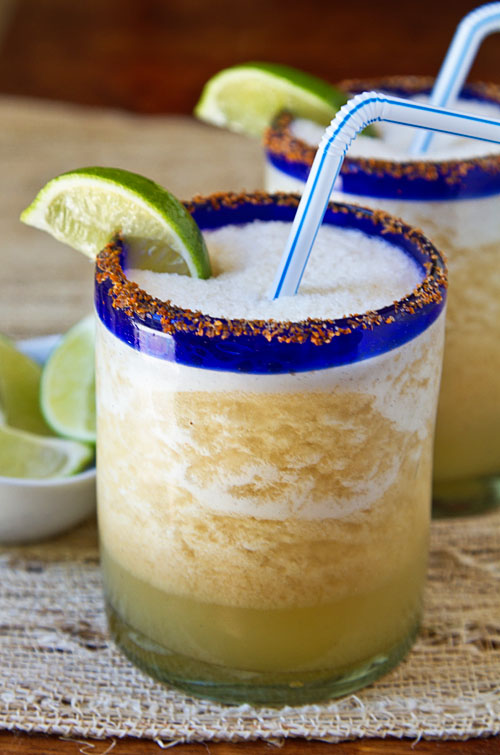 A virgin tamarind margarita makes the perfect treat to beat the heat during the miserably hot days of August.  It's an icy combination of tamarind, lemon, orange, and lime flavors that slides down the throat like a tangy bit of paradise, helping you to forget the sweaty hair sticking to the back of your neck, or the shirt sticking to the small of your back.  I fell in love with this concoction during our most recent trip to Cancun, and haven't been able to get it out of my mind since.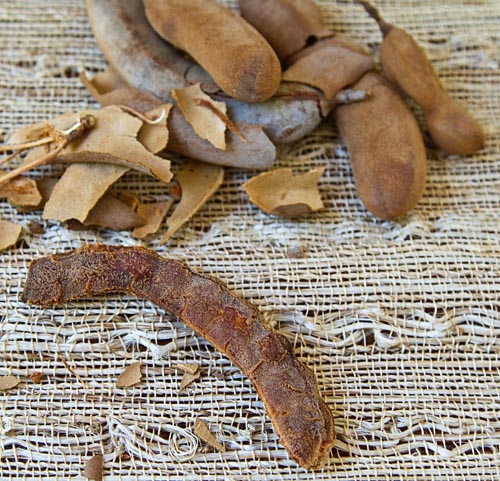 Tamarind, by itself, is an ingredient that a lot of Americans are less familiar with, but are almost guaranteed to have tasted, because tamarind is the main flavor ingredient in Worcestershire sauce.  Tamarind is fruit that grows in a pod-like structure on a tree.  The fruit has a wonderfully sour, tangy, and slightly sweet flavor, is high in protein, potassium, and vitamin A, and is a good source of calcium, B vitamins, and antioxidants.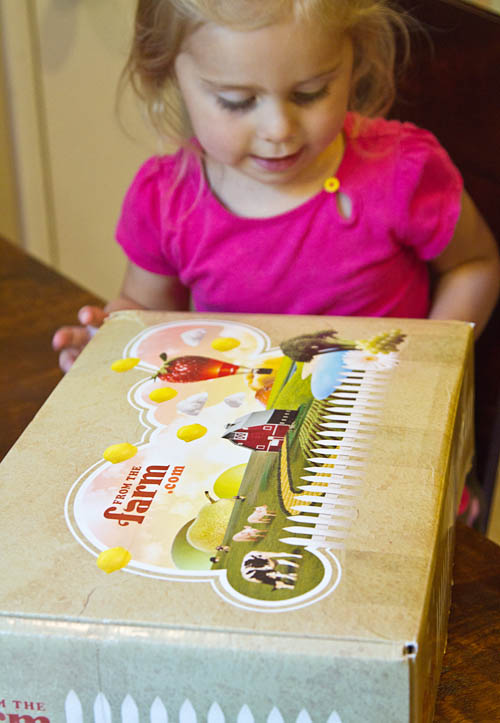 When I received an email from FromTheFarm.com (FTF), a company that offers farm-fresh specialty foods for delivery to your door, offering to send me one of their 5 pound boxes of Tropical Fruit to play with, I immediately thought of recreating the virgin tamarind margarita from our trip, starting by making a tamarind pulp from the fresh tamarind in the box.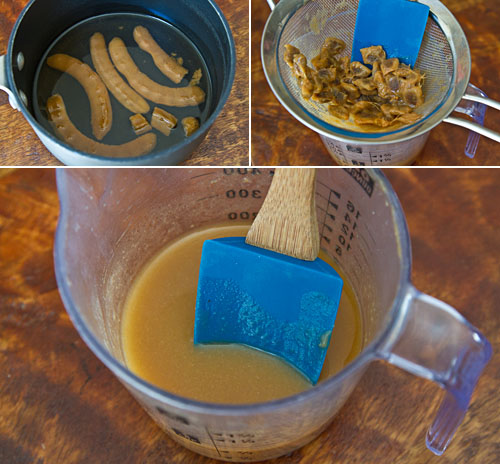 FTF acts as an online farmers market, with the goal of supporting American family farms.  As such, all of their products as shipped directly from family farms from around the US, and nothing is ever warehoused by FTF.  My box of tropical fruit came directly from Bob Petrucci of Fresh Gardens, a family-owned farm in Dade County, Florida.  One of the downsides to having lived and traveled around the world, is that I have developed tastes for ingredients that can be harder to find locally.  I love that through FTF, not only is there a way for anyone to enjoy fresh foods straight from family farms, but there is a way to get some of the more exotic ingredients that I love that are grown within the borders of my own country!  How could you not smile having all of this gorgeous fruit sitting on your  kitchen table?  I was lucky to get a picture because it disappeared so quickly.  When it comes to fresh fruits and vegetables, nothing is safe when the Fujis are around!
FTF and Farmer Bob launched a brand new Tropical Fruit of the Month Club today, so to celebrate I'm sharing my recipe for that virgin tamarind margarita with you, and one of you is going to receive your own box of tropical fruit from Farmer Bob, courtesy of FTF!  After you enter to win (details after the recipe below), pull out your blender and whip up a bit of paradise (aka, virgin tamarind margarita) to survive the remainder of the summer heat.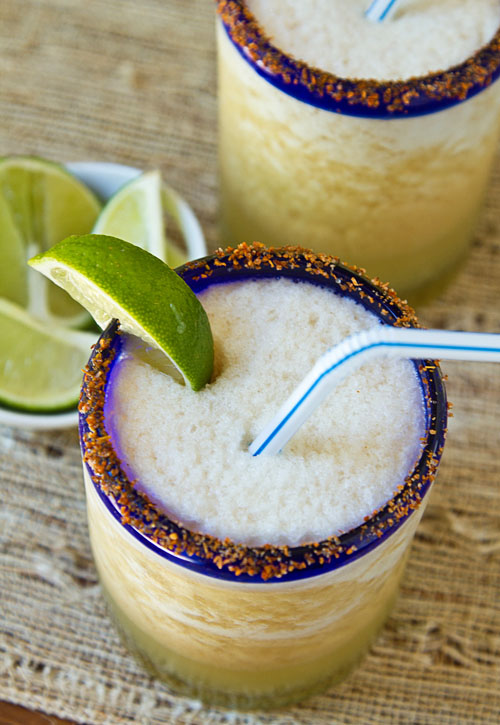 Print This Recipe
Virgin Tamarind Margarita
Makes 4 servings
For salting the rims of the glasses:
coarse salt or Tajin seasoning* for rim
1 lime, cut into wedges
For the margarita:
6 ounces (3/4 cup) tamarind pulp (see recipe below)
2 ounces (1/4 cup) simple syrup
8 ounces (1 cup) lemonade
2 ounces (1/4 cup) orange juice
1 ounce (2 tablespoons) freshly squeezed lime juice
2 cups ice
1. Salt the rims: Pour enough coarse salt (or Tajin) onto a small plate to cover the surface, then gently shake the plate to evenly distribute. Make a cut down to the peel in the middle of a lime wedge. Place the lime wedge onto the rim of a glass and gently squeeze it and run it completely around the rim. Then dip the rim of the glass into the seasoning on the plate, and let it sit for a few seconds, then set it upright and repeat with the remaining glasses.
2. Make the margarita: Place all of the margarita ingredients in a blender and blend until frothy. Pour into the rimmed glasses and serve.
* Tajin seasoning is what decorated the rim of my glass in Cancun.  It's a wonderful mixture of Mexican chili, lime, and salt, and makes a fun alternative to a regular salted rim!
Tamarind Pulp
Makes approximately 6 ounces
Adapted from Rick Bayless's Fresh Tamarind Pulp Recipe
4 ounces fresh tamarind pods (about 4 large pods)
1 cup water
1. Remove the tamarind flesh from the pods by holding the pod in one hand, then pulling out the stem with the other hand, then removing any remaining shell and the strings that run down the pulp.
2. In a small, non-reactive (non-aluminum) saucepan, bring the water to a boil. Add the tamarind flesh to the water, then remove the saucepan from the heat and let it sit until the flesh has softened completely (depending on how fresh the pods are), approximately 1 to 2 hours.
3. Use your fingers to loosen the softened tamarind flesh from the seeds and fibers. Pour everything through a fine mesh sieve into a clean container, and discard the solids that remain in the sieve. Cover and refrigerate until ready to use.
=========================================
From The Farm Tropical Fruit Giveaway
One very lucky reader will receive their own Tropical Fruit Box from Farmer Bob, courtesy of From The Farm!
To enter, leave a comment below before Tuesday, August 28th, 2012 at 11 pm EST (8pm PST)! This giveaway is open to anyone with a U.S. shipping address. The winner will be chosen via random.org.
If you aren't the lucky winner, never fear!  You can still order something delicious from Farmer Bob and get a 10% off discount!  Just use Coupon Code: LAFUJIMAMA, to save 10% on all tropical fruits.  This coupon code is valid from now through September 3, 2012.
Make sure you check out all of the other offerings from family farms that are available through FTF and connect with them via: