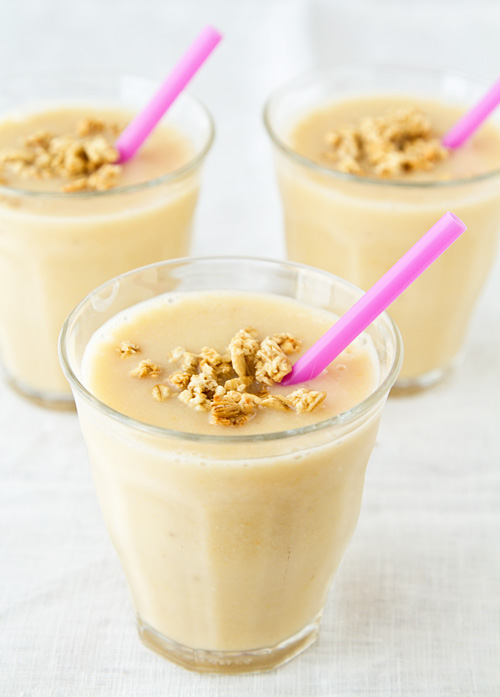 Banana peach almond breakfast milkshakes—Who says milkshakes are just for dessert?  These shakes are filled with fresh fruit, unsweetened almond milk, and no added sugar, making a fabulously fun, but still healthy, treat for breakfast.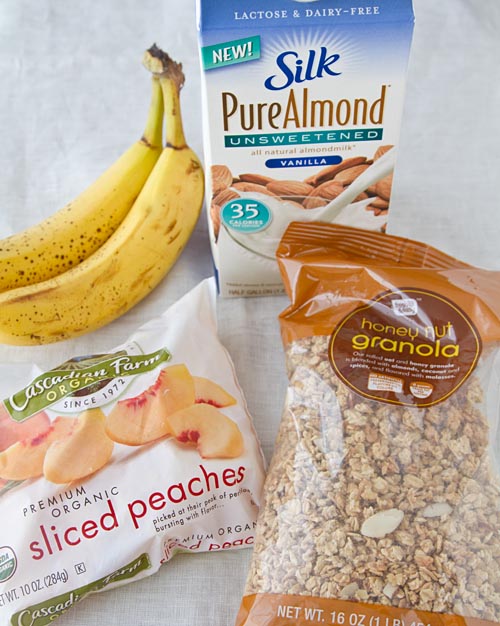 Today we are celebrating in the Fuji household because a movie, much-anticipated by the Fujilings, is finally in theaters.  Thank goodness, because I was getting a little tired of hearing the question, "Mom, how many more days until we can go see the Oogieloves again?"  You might be thinking, "The Oogie-who?"  Let me back up a bit and bring you up to speed.
Last month the Fujilings and I took our friends J-Man and his mom to see a special screening at the Raleigh Studios in Hollywood of a new children's movie called The Oogieloves in The Big Balloon Adventure, a new interactive movie specifically geared toward 2 to 7 year olds. Kenn Viselman, the creator of the movie, and his team have been traveling around the country all summer engaging bloggers in conversations about what constitutes quality G-rated entertainment and help raise excitement for the movie. Other than a few wildlife documentaries and a re-release of a popular children's movie in 3-D, there haven't been any G-rated releases this year. Viselman set out to reinvent the movie-going experience for children, and the result was this film—a movie and live show rolled into one that encourages the audience to get ouf of their seats, and dance and sing with visual and auditory cues. Not only was I intrigued by the concept and the chance to talk to Viselman, but I was also really looking forward to doing something special with my girls. It ended up being a day to remember, and one that my girls are still talking about. When we arrived the kids decorated lunch bags with the help of Oogieloves "camp counselors" while we all enjoyed a light breakfast buffet.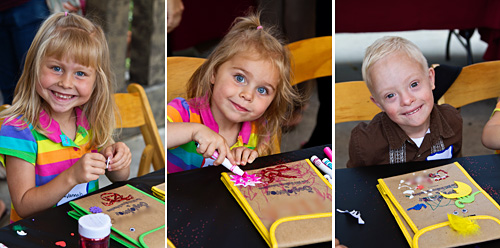 Then the kids got to stay with the counselors and learn some of the dances and songs from the movie while the parents sat down with Viselman to talk and ask questions. We talked about the lack of G-rated entertainment and the prevalence of violence and conflict in the movies that are available to families.  I'm very picky about how much TV my kids watch and what they can watch, so I am all for having more G-rated choices!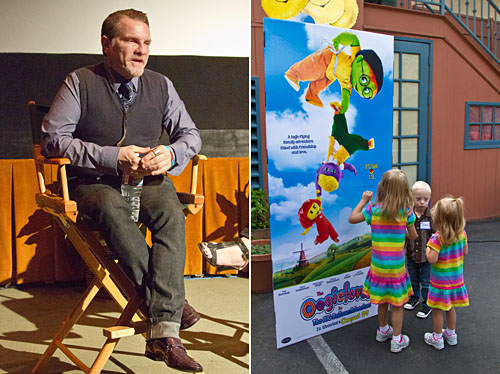 The Oogieloves in The Big Balloon Adventure follows the Oogieloves—Goobie, Zoozie and Toofie—as they travel through Lovelyloveville to find five magical golden balloons for their friend Schluufy's surprise birthday party. They have a new adventure as they find each of the special balloons, and meet new friends along the way, like Rosalie Rosebud (played by Toni Braxton), Dottie Rounder (played by Cloris Leachman), Lola and Lero Sombrero (played by Jaime Pressly and Christopher Lloyd), and one of my personal favorite scenes with Milky Marvin (played by Chazz Palminteri). If you don't have a child between the ages of 2 and 7, then this movie probably isn't for you. But if you do have a little one in that age range, then I'm guessing they will love it as much as my girls did, and I'm guessing you will laugh at least once during the movie too.  If Christopher Lloyd dancing the flamenco doesn't make you giggle, then maybe we need to have a talk.  When we left the theater the kids had big smiles on their faces and have been dying for the movie to open in theaters ever since.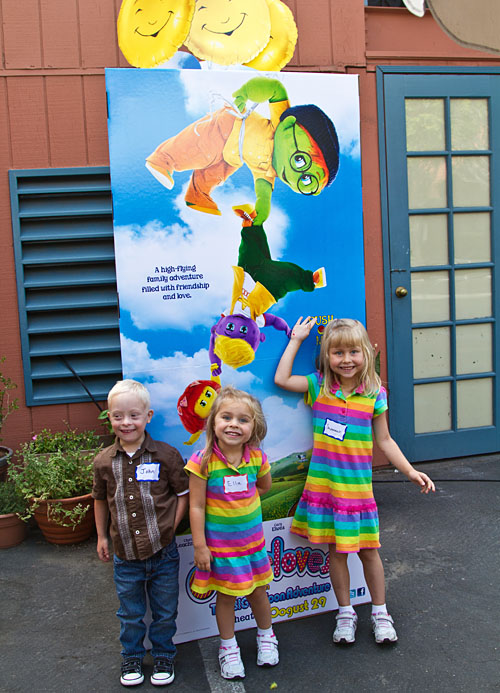 Well today is finally the day! To celebrate, I made Banana Peach Almond Breakfast Milkshakes in honor of Milky Marvin, the proud owner of Milky Marvin's Milkshake Manor, home of the internationally famous Moola, the Milkshake-Making Cow.  If you've got little ones, whip up some breakfast shakes and then treat them to a trip to the movie theater and spend some time with the Oogieloves!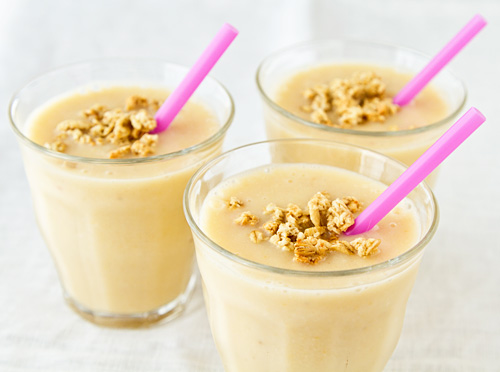 Print This Recipe
Banana Peach Almond Milkshake
Makes about 4 1/2 cups
2 large ripe bananas, peeled
10 ounces frozen organic peach slices
2 cups unsweetened vanilla almondmilk
1 tablespoon grated fresh ginger
1 1/2 teaspoons ground cinnamon
1/2 teaspooon ground nutmeg
granola, for garnish
1. Place all the ingredients, except for the granola, in a blender and blend until smooth and creamy. Pour into glasses, garnish with a sprinkling of granola, and serve!