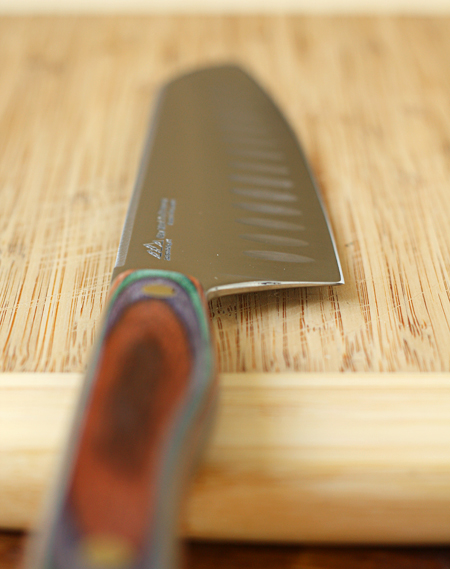 The winner of the gorgeous New West KnifeWorks Santoku knife, as chosen by Random.org, is comment #217!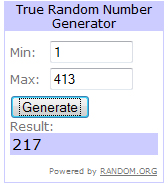 Comment #217 was left by Kathleen.

Congratulations Kathleen!  I'll be emailing you today to get your address so that I can ship off your knife to you!  I can't wait to hear how much you love the knife!