We had an absolutely fabulous sunny Southern California Christmas.  Christmas in my hometown of Redlands, California is usually the most beautiful day of the year.  Sunny, crisp and clear, and the perfect temperature that allows you to wear just about whatever you want.  We've been enjoying all of our family Christmas traditions and our time together.  The Fujilings are at such fun ages—the holidays are filled with childhood magic.  This particular Christmas Eve will be one that we'll always remember.  We were about 5 verses into reading the Christmas story in Luke when Squirrel popped up off the couch with a big smile on her face.  She had just pulled a tooth.  A visit from Santa Claus and the Tooth Fairy in the same night? Pretty epic!!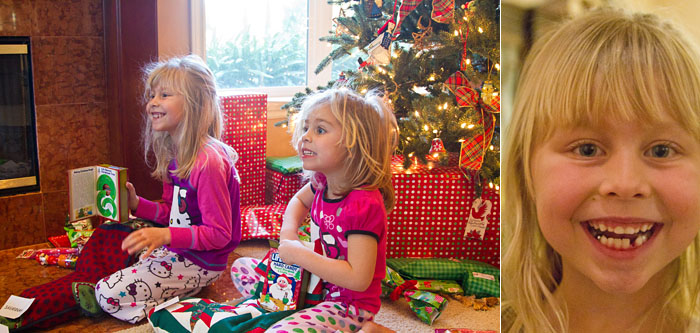 We are enjoying a few more days of warmth and sunshine before we drive back up to Utah to greet the new year.  In the meantime, I've teamed up with my friends at Zojirushi to send one of you their new appliances, the Gourmet Sizzler Electric Griddle. (If you missed it, I talked about the griddle in this post about Japanese Hotcakes!)  Happy holidays my friends!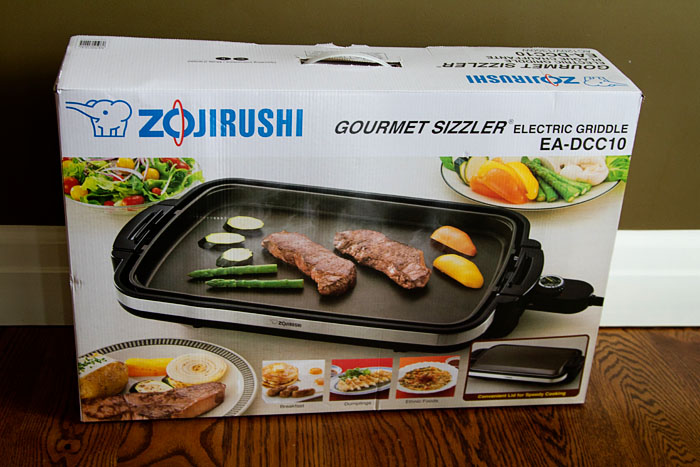 ==============================================
Zojirushi Electric Griddle Giveaway
There will be one (1) lucky winner who will receive a Zojirushi Gourmet Sizzler Electric Griddle, with a retail value of $165.00.
Giveaway Rules:
a. You may receive six (6) total entries by selecting from the following the steps below in the Rafflecopter box.
b. This giveaway is open to US Residents.  The winner will be chosen by random draw, and will be notified by email.  The winner will have 48 hours to respond before another winner is chosen.
c. This giveaway runs from 12/26/13 — 1/3/2014 at 12am MT (11pm PST/2am EST).
==============================================
* Disclosure: Zojirushi is providing the griddle for this giveaway, at no expense to me.  I was not compensated for writing this post.  All opinions are my own.