This post is brought to you by
Redwood Hill Farm
.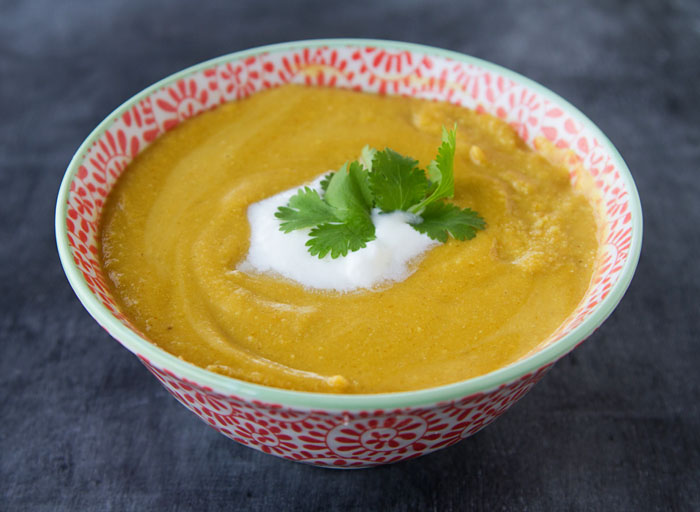 I know we have yet to hit the New Year, but has anyone started their post-holiday detox yet?  I've been craving fresh fruits and vegetables (especially the mandarin oranges from my parents' trees here in California) and not really wanting to even look at any of the leftover Christmas cookies sitting on the counter—a sure sign that it's time to back away from all the rich foods that go with all of the holidays.  This soup recipe is the perfect meal for tummies that have overindulged.  It's full of things that are good for you without being too heavy.  It's also something that I would serve to guests during the holidays.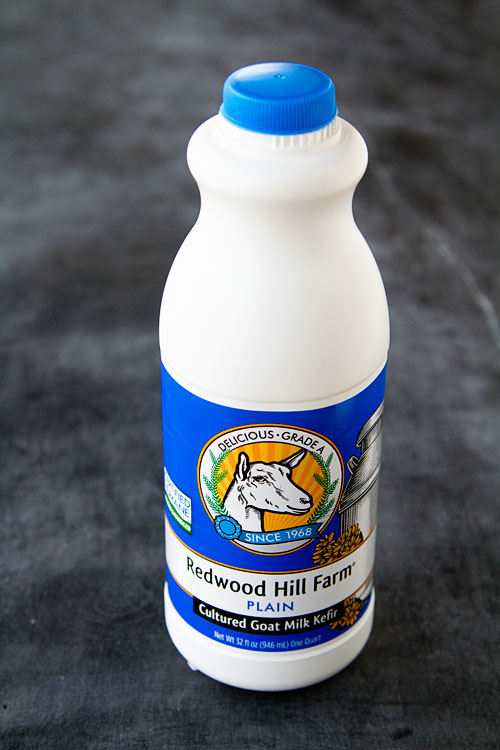 The soup is made in the slow cooker, so it's low maintenance (good for the busy holidays) and features one of my favorite ingredients, Redwood Hill Farm's Plain Goat Milk Kefir.  I replaced the cream in my normal red lentil soup routine with this goat milk kefir, and was pleasantly surprised to find that I loved the soup even more.  (Plus, you may remember how much I love all things goat!)  The kefir gives the soup all the creaminess it needs, and an extra tang.  You also get the added benefit of the probiotics present in the kefir.  Win, win!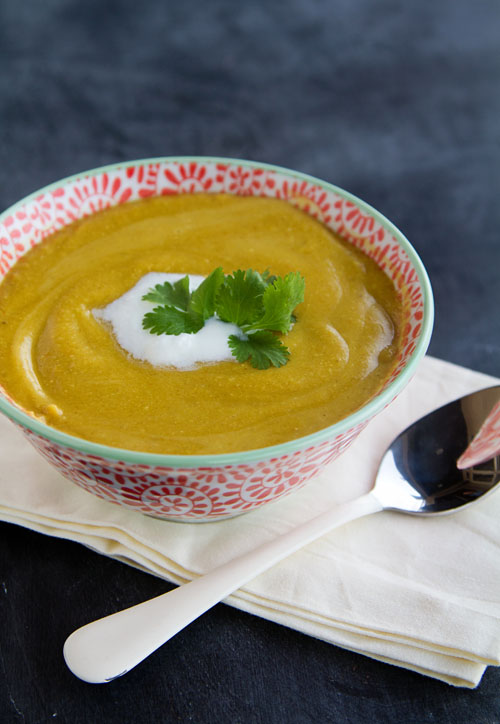 Print This Recipe
Slow Cooker Red Lentil Soup
Makes 8 servings
16 ounces red lentils (about 2 1/2 cups), picked over and rinsed
1 cup blanched, slivered almonds
3 large carrots, peeled and sliced into 1-inch pieces
1 large yellow onion, peeled and roughly chopped
2 ribs celery, finely diced
4 garlic cloves, halved
2-inch piece fresh ginger, peeled and minced
1 tablespoon curry powder
2 teaspoons ground cumin
1 teaspoon paprika
1/2 teaspoon fine grain sea salt
7 cups vegetable stock
1 cup Redwood Hill Farm Plain Goats Milk Kefir, plus more for garnish (optional)
Chopped cilantro, for garnish (optional)
1. Combine the lentils, blanched almonds, carrots, onion, celery, garlic, ginger, curry powder, cumin, paprika, and salt to a slow cooker. Pour the vegetable stock over the ingredients in the slow cooker and stir to combine.
2. Cover the slow cooker and cook on on low heat for 6 hours (or high heat for 4 hours).
3. When all the ingredients are cooked through (can be easily pierced with a toothpick), uncover the soup and puree until smooth with an immersion blender, or in a batches using a blender.
4. Stir in the kefir and heat through. Garnish with additional kefir and cilantro, if using, and serve.
============================================
* Disclosure: I was compensated for recipe development and writing this post as part of my participation in a campaign with Green Valley Organics and Redwood Hill Farm.  All opinions are my own.