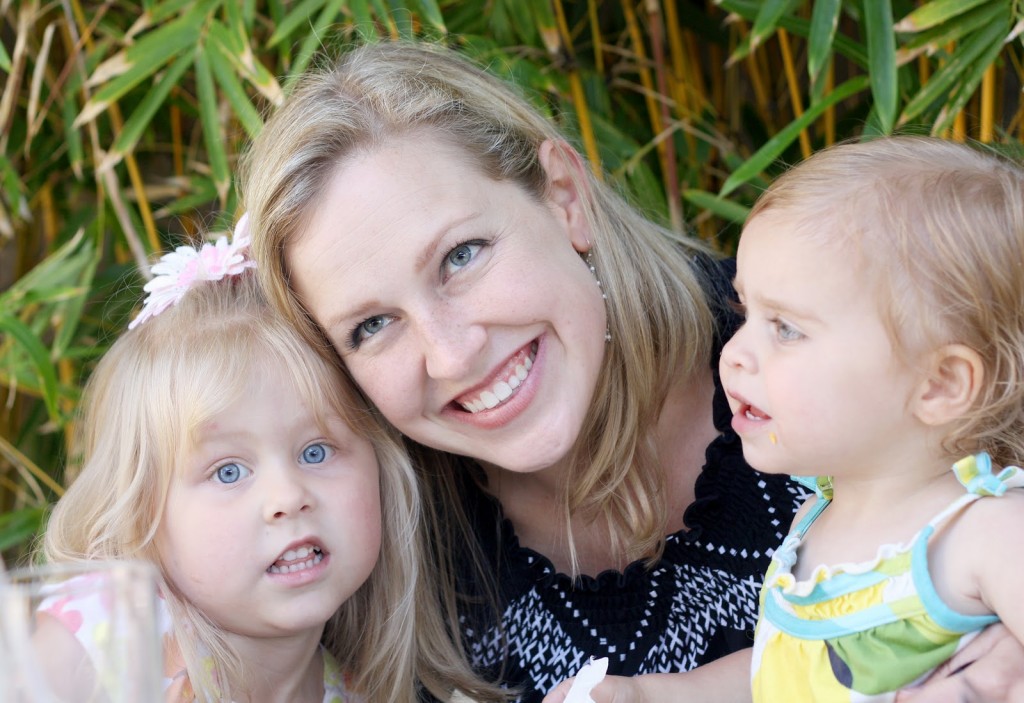 With Mother's Day right around the corner I've been reflecting on my own motherhood experience and how incredibly blessed I am to have the mother that I have.  She and I share a favorite quote from author Elizabeth Stone: "Making the decision to have a child is momentous.  It is to decide forever to have your heart go walking around outside your body."  As time passes I begin to understand more and more what Stone meant, though I'm sure I have a great deal still to learn and experience.  We give so much of ourselves to become mothers, and because of this, we open up ourselves to immense joy, pride, embarrassment, and pain.  I love this picture which shows my great-grandmother and grandmother standing next to my mom who is holding me.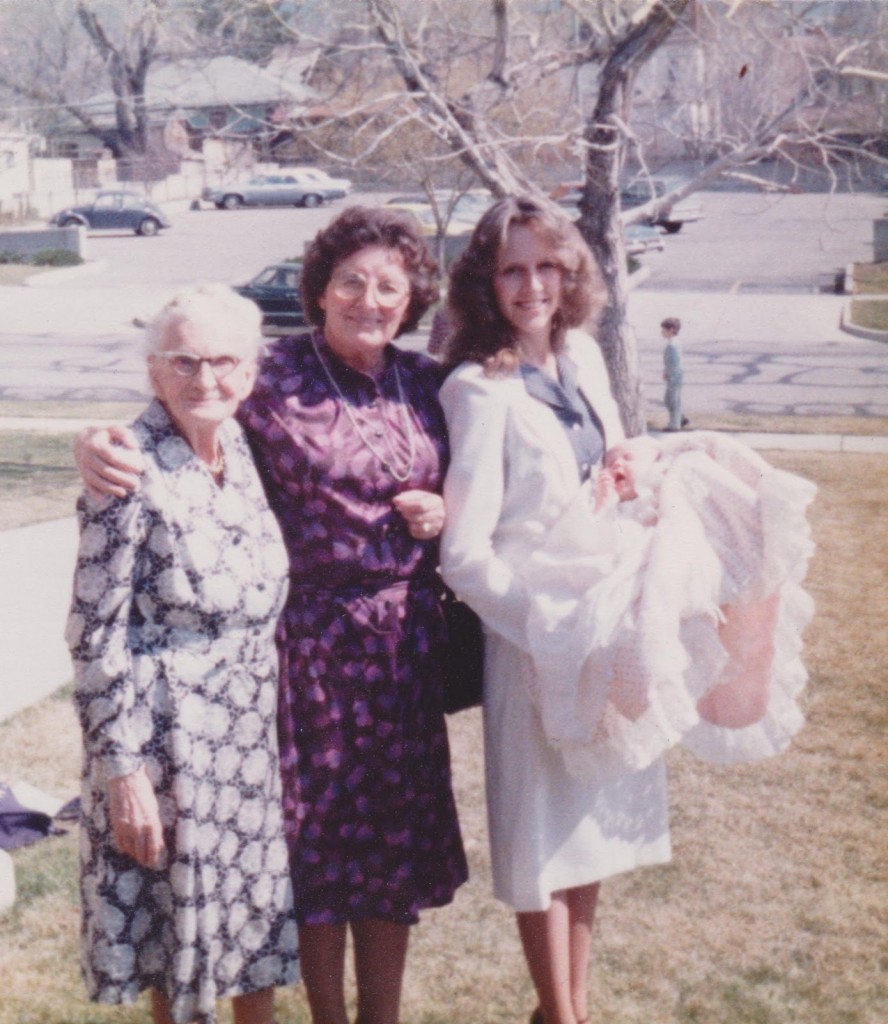 4 generations of women, and as I write this now, 4 generations of motherhood.  Each woman standing next to the piece of her heart that was existing outside of her body.  How little my own mother must have known about the frustration and pain I would bring her in the coming years, in addition to the love and the laughs.
Becoming a mother myself has opened my eyes, and I now see, appreciate, and understand my mom in ways I couldn't have understood before entering motherhood myself.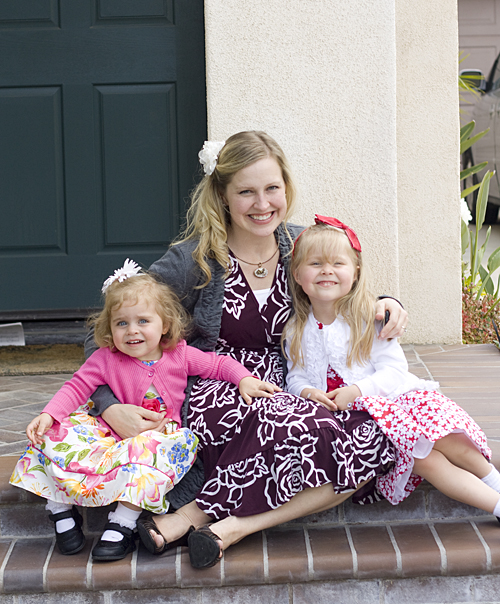 Now as I spend my days trying to love, teach, and nourish the two little pieces of my heart that walk stubbornly about, I look back on my childhood and feel nothing but gratitude for everything my mother did for me, and continues to do for me. Even though I'm a grown adult, I will always be her little girl, and I love that.  We have become close friends, but she will always feel the need to occasionally counsel me as a mother does, and I love that as well.  I love knowing that as long as she's around, I will have someone watching out for me and that I don't always have to be the grownup.  Sometimes a girl just needs her mommy!
To celebrate Mother's Day, I'm giving away a Zojirushi Umami Micom Rice Cooker & Warmer.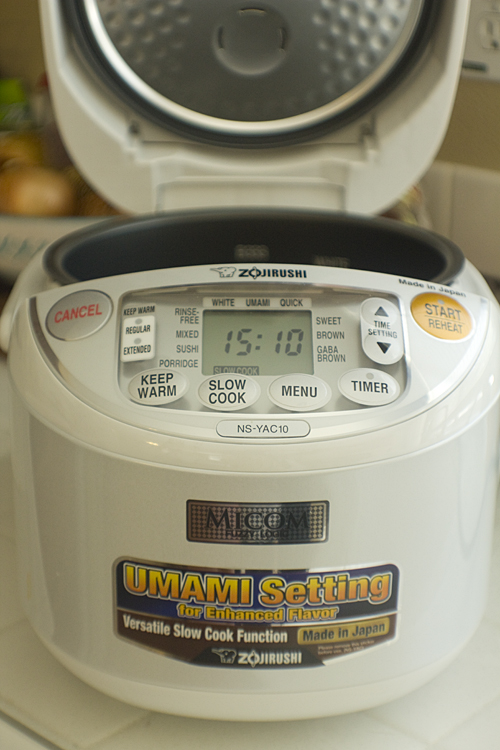 I think this is particularly appropriate for Mother's Day because it's the type of appliance made to make a mom's life easier. The Umami cooker is the newest rice cooker to be released by Zojirushi, and is much more than a rice cooker.  You can use it to cook grains, pastas and one-pot meals.  It also doubles as a slow cooker.  It also has an umami setting (thus the name) which soaks and steams rice for longer which further enhances the flavor, or adds umami, and oooooh mommy! that makes me happy! (Sorry, I couldn't resist.)  I've been playing with this cooker for a couple of months and have loved its versatility.  Not only have I loved not hauling my slow cooker out to make stew,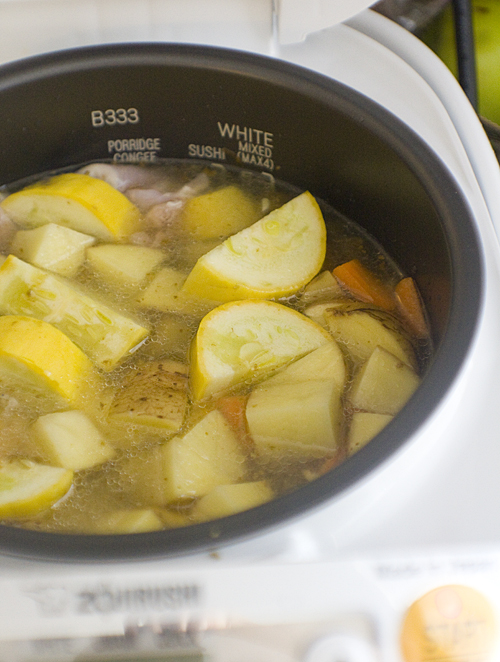 but I've loved the subtle "oomph" that the umami setting gives plain steamed rice.  I recently made a simple rice bowl topped with fresh avocado, mango, and a dressing for breakfast, using rice made on the umami setting.  It made a perfect breakfast, and one that I'd be happy to be treated to on Mother's Day, or that I'd be happy to make myself.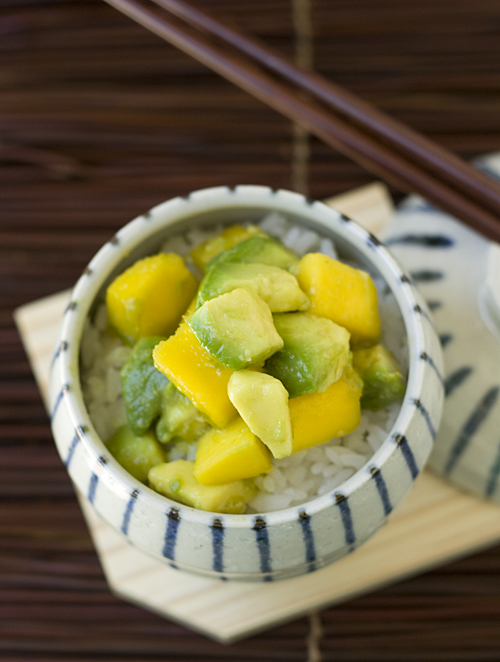 (Don't worry, I'll be sharing the recipe tomorrow!)  I LOVE Zojirushi and love this rice cooker, and am so excited to have one of you get to fall in love with it too!  So if you want to add a bit of umami to your kitchen, here are all the details on how to enter the giveaway!
* UPDATE 5/10/11: Zojirushi is adding a second rice cooker to the giveaway pot—a Micom Rice Cooker!
Zojirushi Umami Rice Cooker Giveaway
To Enter:
1. Leave a comment on this post telling me what you'd love to be served for breakfast on Mother's day. (Or what you would serve your mom!)  Two winners will be picked, using Random.org.  One winner will receive an Umami Rice Cooker and one winner will receive a Micom Rice Cooker.  Contest starts today, May 5, 2011 and will end on May 26th, 2011 at 10pm PST.  This contest is restricted to US Residents.
Bonus Entry:
2. Tweet about this giveaway, then come back and leave a comment on this post telling me you did so.  To make it easy, you can just copy and paste this tweet if you'd like: Zojirushi Umami Micom Rice Cooker #Giveaway from @fujimama and Zojirushi: http://su.pr/31IDzS