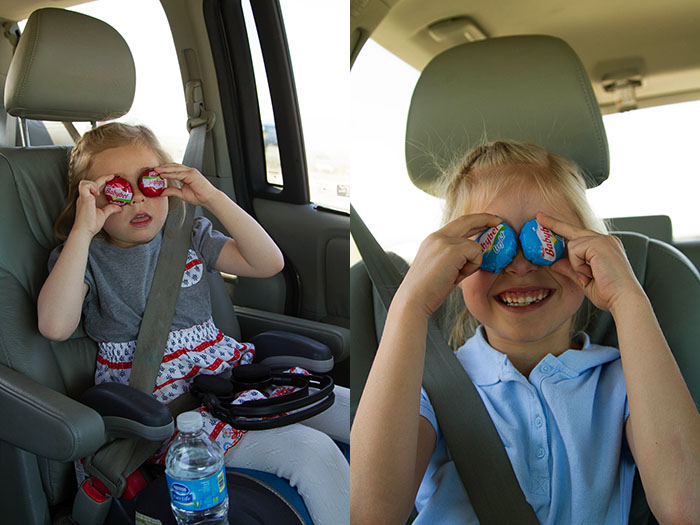 The Fuji family loves to travel—whether that means hopping on a plane and flying to Tokyo, like we did last month, or piling into the car and driving south to visit my parents in Southern California.  Mini Babybel recently sent me a "Mini Babybel Snack a Little Bigger Travel Kit" filled with things like The Everything Kids Travel Activity Book, magnetic travel games, and of course, lots of Mini Babybels to make traveling more fun.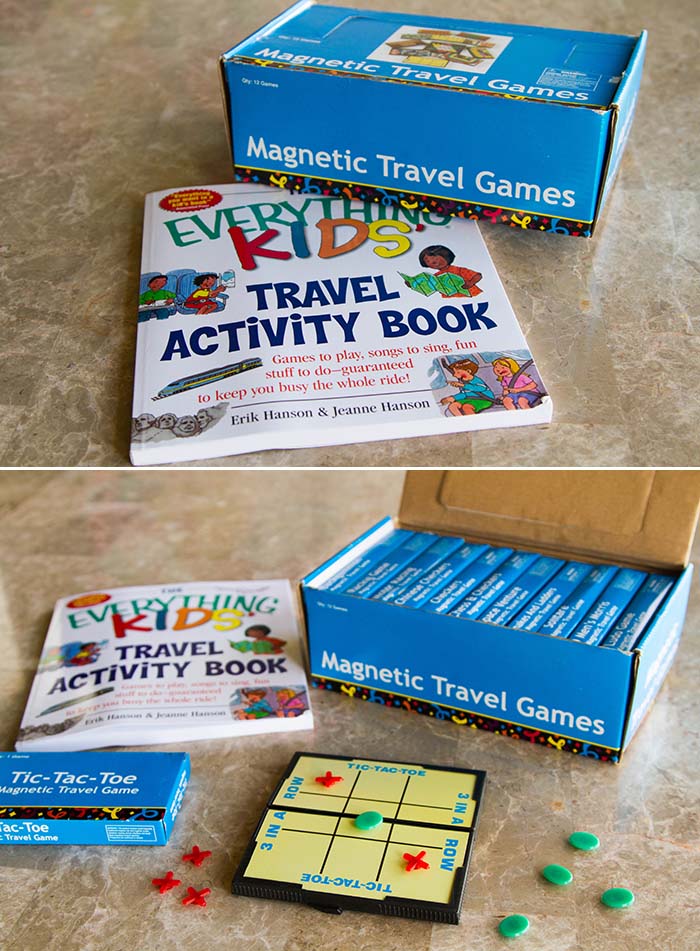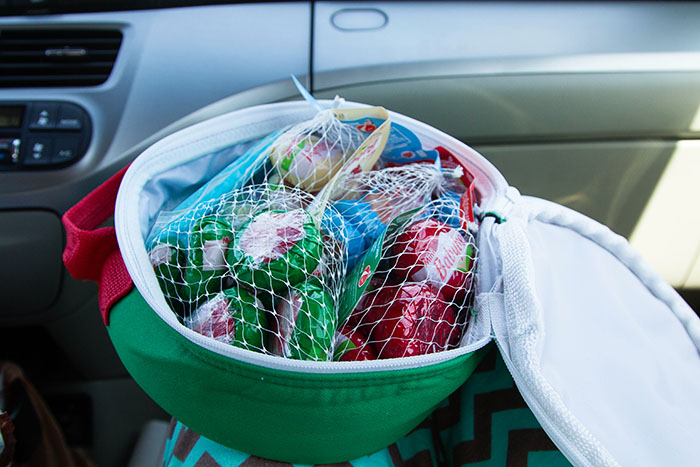 This past weekend we went on a quick trip to Logan, Utah for my sister-in-laws graduation from grad school at Utah State University.  I packed a bunch of the Mini Babybels for everyone, and I think my girls had just as much fun playing with them as they did eating them.  "Hey Mom! Look! It's a helicopter!"  "Hey Mom! Look! It's an alligator eating a fish!"  "Hey Mom! Look! It's a spoon!"  Whatever works, right?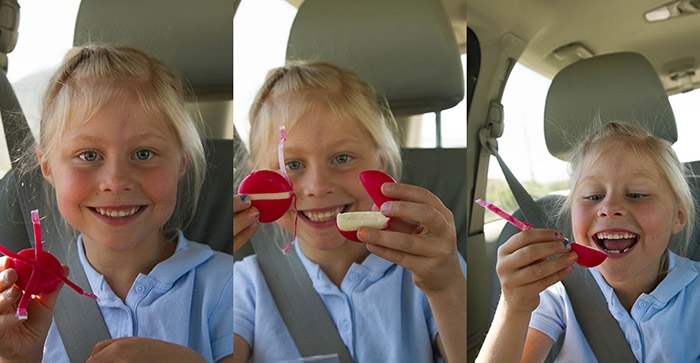 The kit got me thinking about the process of packing food for a road trip.  While my husband is all about beef jerky and sunflower seeds to keep him going, my strategy for the kids is a bit different.  So I thought I would share our top 10 favorite foods for our road trips.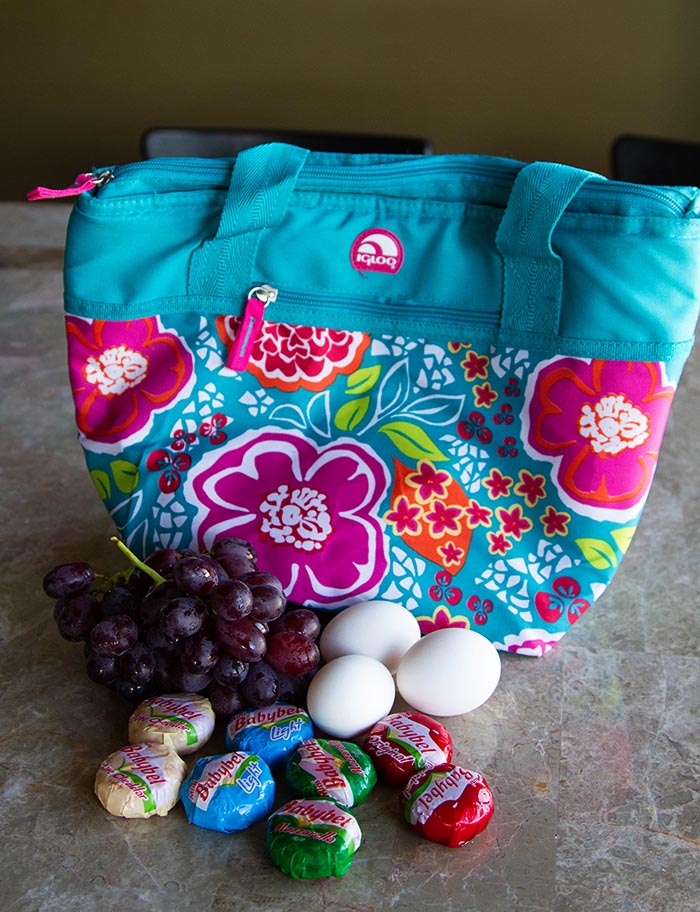 10 Road Trip Food Ideas For Kids
Water.  My girls love getting their own water bottles filled with ice col water.  They especially love bottles that have a push pull cap.  Staying hydrated is always good!
Fresh fruit.  I always pre-rinse huge amounts of grapes and strawberries and pre-peel oranges.
Fresh veggies.  I find that having crunchy options is always good.  The two most popular road trip veggies in my family are baby carrots and sliced cucumbers.
Hummus.  We love dipping our fresh veggies into hummus!
Onigiri.  Onigiri make perfect traveling food.  They're perfect for eating on the go and always make my girls happy.  Plus, they're quick to whip up, and easy to transport.  I just wrap each one individually in plastic wrap and throw all of them into a plastic container to keep them from getting squished.
Sandwiches.  A classic PB&J or a sandwich filled with leftover roasted chicken, sliced cheese, and veggies always go over well with my family.  They're also quick to whip up and easy to transport.
Cheese.  Mini Babybel cheese is a favorite with my kids.  There's something about the wheel shape that makes them smile.  Plus, they love playing with the red wax covering.
Crackers.  According to my kids, you've gotta have crackers to go with your cheese!
Hard boiled eggs.  My kids are egg addicts, so a hard boiled egg is always a popular choice.  I love that I can make a big batch, then peel them right before we get in the car and put them in a container in the cooler to keep them fresh.
Granola bars.  I love making my own, like these Nutella Fruit & Nut Bars, so I can sneak in some extra whole grains into my kids' diet.
What do your kids love to eat on road trips?
=========================================
*Disclosure: Mini Babybel provided me with product for this review.  However, all experiences and opinions are my own and do not necessarily reflect those of the brand.