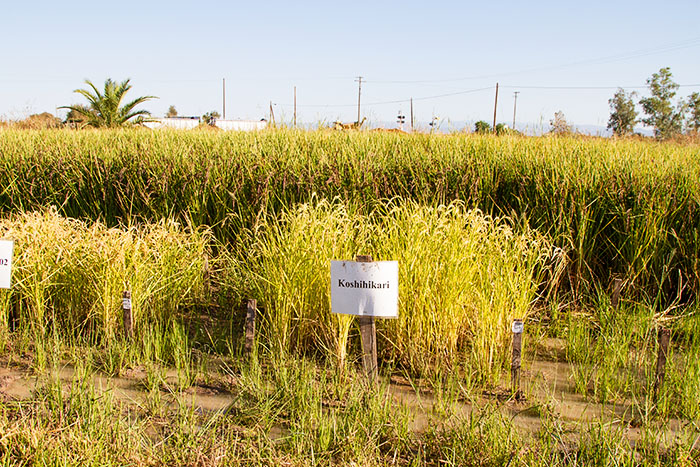 Rice is an important part of Japanese history and culture and is a staple in the Japanese diet.  In fact, rice is such a central part of the Japanese meal that the word for cooked rice in Japanese, gohan, is the same word for meal.  So when you're eating breakfast, asagohan, the word translates to mean that you're eating your morning rice.  Two Japanese car brands were even named after rice. Do the brand names Toyota or Honda sound familiar? Toyota means "Bountiful Rice Field," and Honda means "Main Rice Field."  Of course, the cultural and dietary importance of rice isn't unique to Japan. Rice is a diet staple for more than 3 billion people worldwide and is the predominant staple in 17 Asian, 9 American, and 8 African countries.
I had never really thought twice about the complexities of rice until we lived in Japan and I began to appreciate rice for what it was on its own, rather than a carb vehicle to deliver other delicious toppings to my mouth.  Over the past thirteen years since the first time we lived in Japan, I've become somewhat of a rice nerd.  Rice is an amazing crop, and one that is important here in the United States.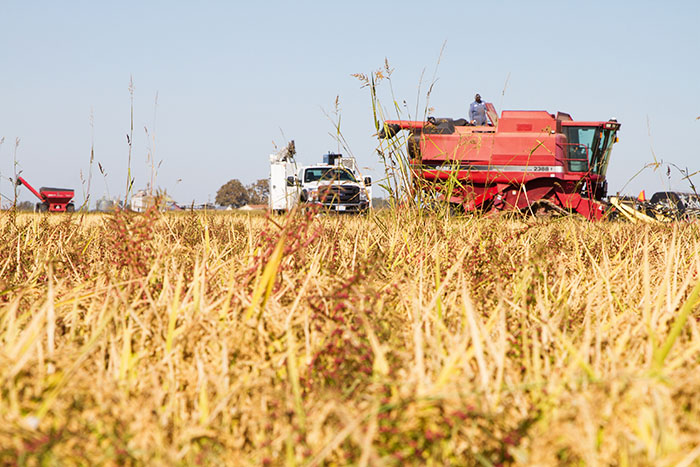 Although rice is a crop that archaelogists think was first cultivated in China thousands of years ago, the U.S. now provides approximately twelve percent of the world's rice trade! Historians believe that rice arrived in the Americas during the slave trade in the late 1600s in South Carolina. Rice was eventually introduced in California and began being cultivated in 1912 during the goldrush. Despite its relatively short rice history, California is now the second largest producer of rice in the United States.
At the beginning of this month I traveled to Northern California to take a look behind the scenes at the California rice harvest as a guest of Lundberg Family Farms. I am a longtime consumer of Lundberg products, so I was super excited to be able to learn more about their processes.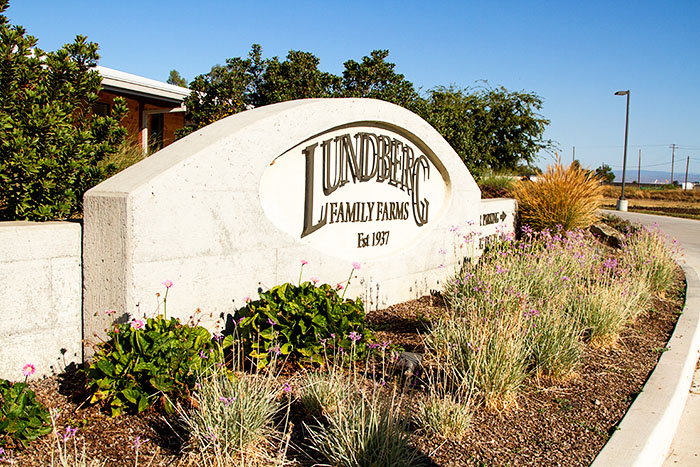 Lundberg Family Farms began in 1937 when Albert and Frances Lundberg moved to Richvale, California from Nebraska in search of better farming conditions. Albert had watched the effects of drought in Nebraska facilitated by some of the farming techniques and poor soil management and was determined to show people that farming could be done in a more responsible manner. He is quoted as having said, "Leave the land better than you found it." That vision was passed down to his four sons, who saw that if they were going to truly have control over what happened with their rice they would have to be in control of not only the growing and the harvesting, but also of the milling and processing.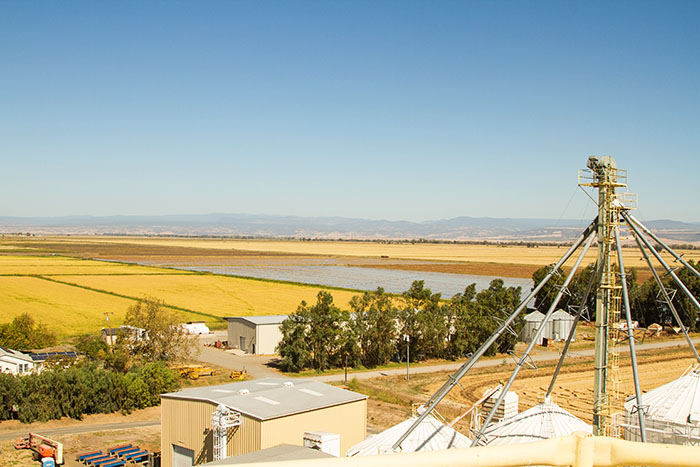 Rice is a commodity crop, which means that farmers dump their harvested rice into one big pot, and one farm's rice is no longer distinguishable from another's. The Lundberg sons saw that this process would negate any of their work to bring a better product to the consumer, because the effect of each grain of their rice would be diluted among a sea of other grains. The result of all of this is that Albert Lundberg's vision is being executed by third and fourth generation members of the Lundberg family using eco-friendly farming methods to provide certified organic and eco-farmed products directly to consumers. To do this, Lundberg Family Farms currently cultivates approximately 16,000 acres and owns and operates a dryer, mill, rice cake production, packaged entrée production, storage and other facilities, and sell over 150 products.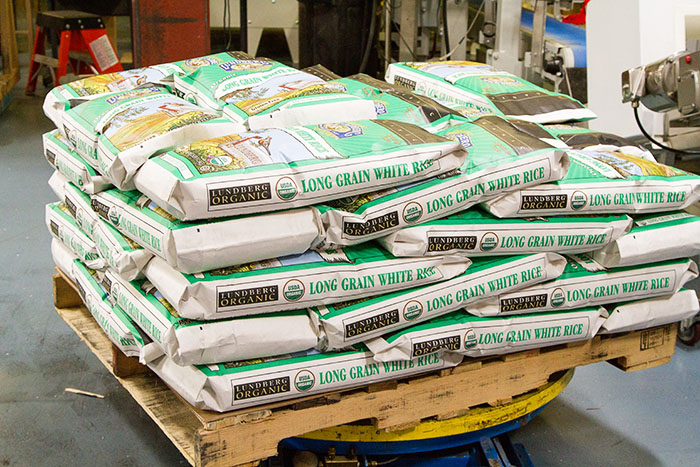 I, along with 5 other bloggers, was given a tour by Lundberg's CEO, Grant Lundberg, around Richvale, California, the headquarters of the company.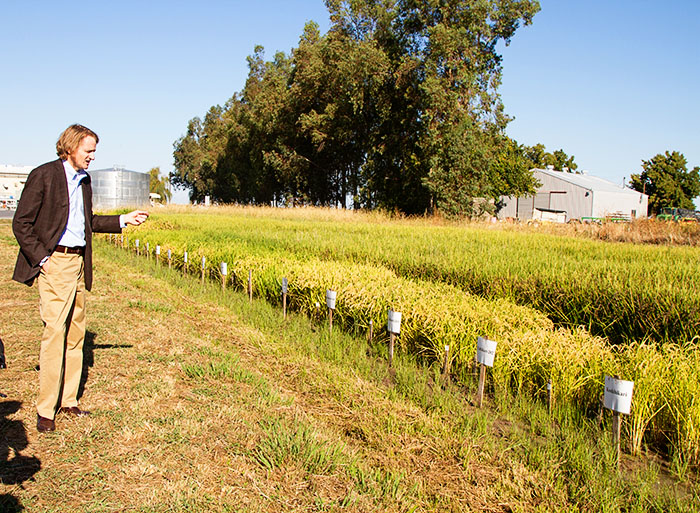 This sleepy town that encompases 16-square blocks, belies the activity going on at Lundberg Family Farms. We toured the fields, learning about the planting, growing, and harvesting process, experiencing first hand how the rice is harvested by riding on combines (so fun!).
We learned about the drying process and how important it is to maintaining food safety and product stability.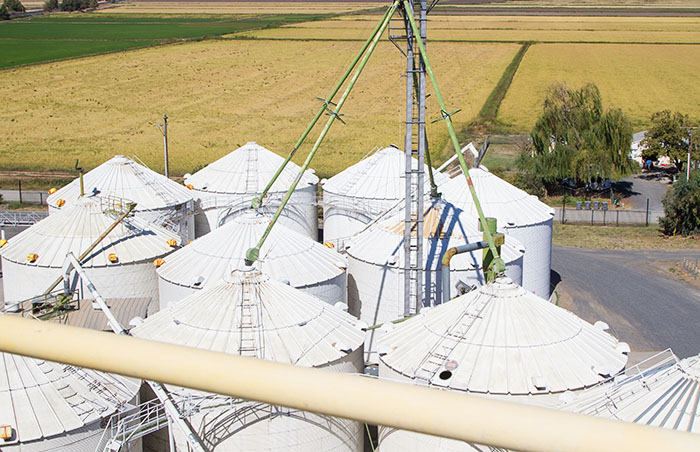 We learned about milling the rice and processing it for packaging or for turning it into other products like their Dark Chocolate Organic Sweet Dreams Rice Cakes.  (If you haven't had them, you should. Get to it! Ok, maybe finish reading this post first!)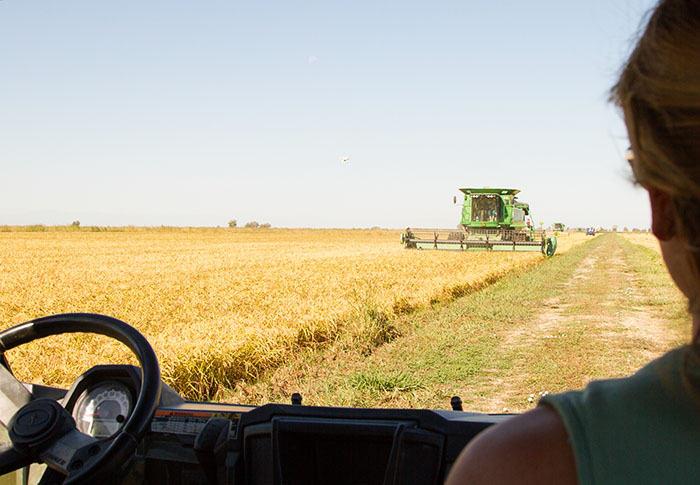 I was fascinated by the process and the detail that goes into what Lundberg Family Farms does, but what impressed me most was how excited everyone we talked to was about their job and their dedication to the quality of what they produce. Being there, you couldn't help getting excited about it too!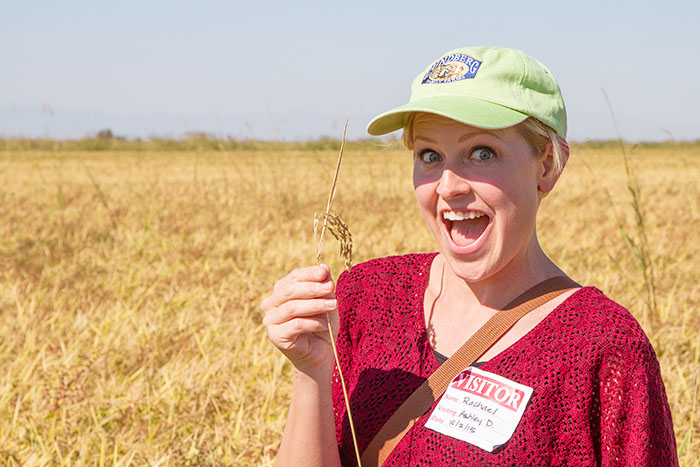 I put together a short video to give you a bit of my experience. Over the next couple of days I will be sharing some new rice recipes with you to get you inspired!
Check out the other amazing women who were also on this trip!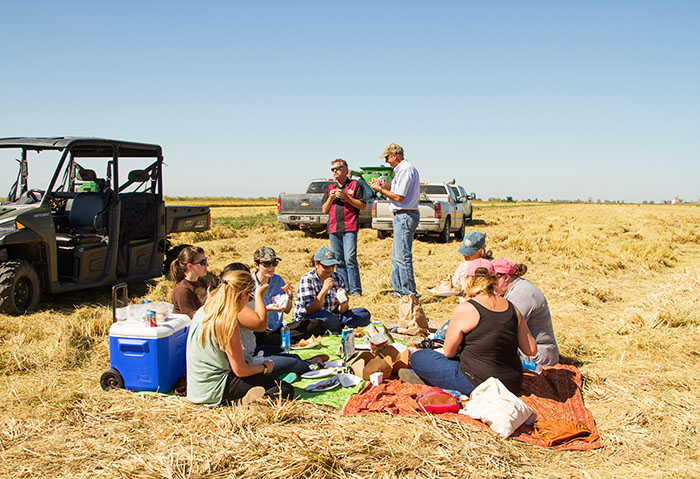 A huge arigato  to everyone at Lundberg Family Farms, especially Ashley, their marketing coordinator, and Inez and Christine at Access PR, who put so much work into planning such a perfect trip and experience!
*Disclosure:  Lundberg Family Farms hosted me for this trip to their facilities, but I received no compensation for this post. All opinions and experiences are my own.