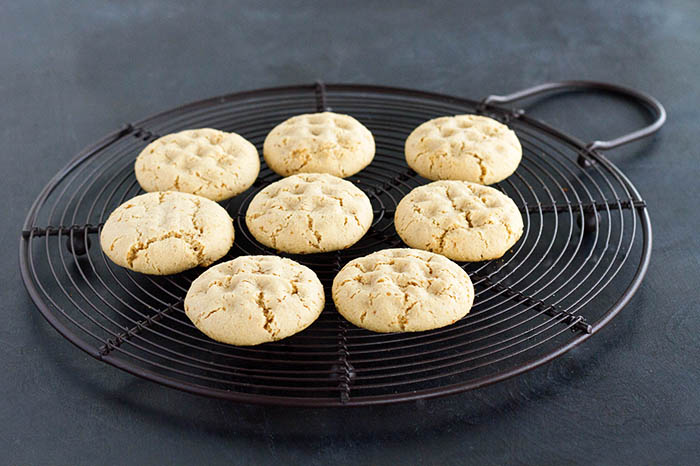 Ok folks, here's the next installment of my almond cookie dough base!  Instead of chewy almond cookies, these are little cookie bites that have a bit more of a cake texture, but very similar to their larger counterparts.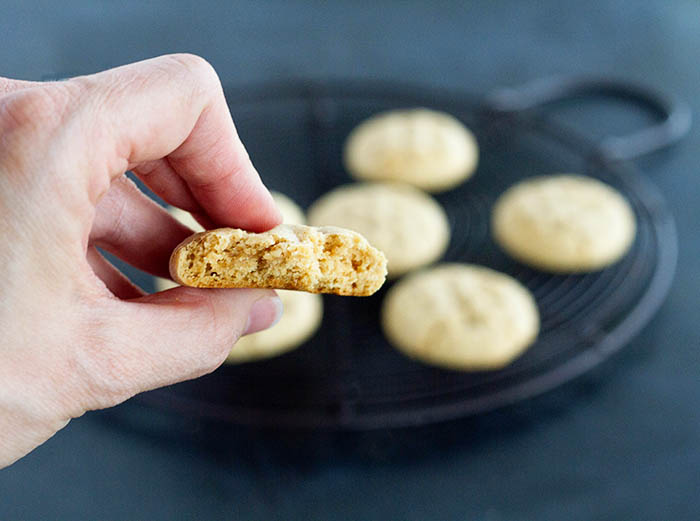 They still have a bit of chew, but they are lighter with a bit more air to them.  Still delicious and still criminally easy to make!  These aren't like the almond cookies you may be used to, although I adore those!  These take their name from almond flour being the predominant ingredient, and don't have any almond extract in them (though almond extract would be a DELICIOUS addition)!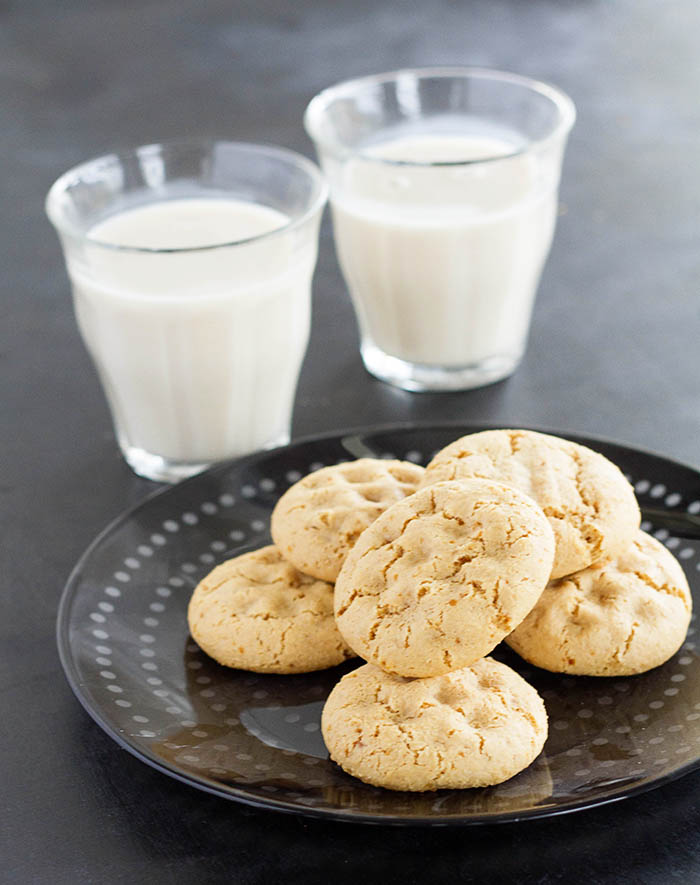 Print This Recipe
Almond Cookie Bites
Makes 32 cookies (2.25-inches in diameter)
Ingredients:
2 cups blanched almond flour
1 cups tapioca flour
1/2 cup coconut palm sugar (or granulated sugar)
1/2 teaspoon baking soda
1/2 teaspoon cream of tartar
1/2 teaspoon fine grain sea salt
2 tablespoons palm shortening
2 tablespoons honey
1 large egg
1 teaspoon vanilla extract (for Paleo: add the seeds from half of a vanilla bean instead)
Directions:
1. Preheat the oven to 350 degrees Fahrenheit. Lightly grease a baking sheet or line with silicone baking mat or sheet of parchment paper. Set aside.
2. Place the dry ingredients in a food processor and pulse to combine. Add the remaining wet ingredients and mix until everything is well incorporated and a thick dough forms.
3. Scoop the dough onto the prepared baking sheet (I use a 1 tablespoon (1 1/2-inch diameter) scoop, but you can roll tablespoons of the into balls by hand as well). Using a cookie press or the palm of your hand, gently flatten the cookies slightly until they are slightly more than 1/2-inch thick.
4. Bake the cookies in the oven for 9 minutes. Remove the cookies from the oven and let them cool for 5 minutes, then move them from the baking sheet to a cooling rack to finish cooling.
*Recipe Notes: Store the finished cookies in an airtight container.  They stay moist for about 48 hours.  They start to get a bit stale after 2 days.