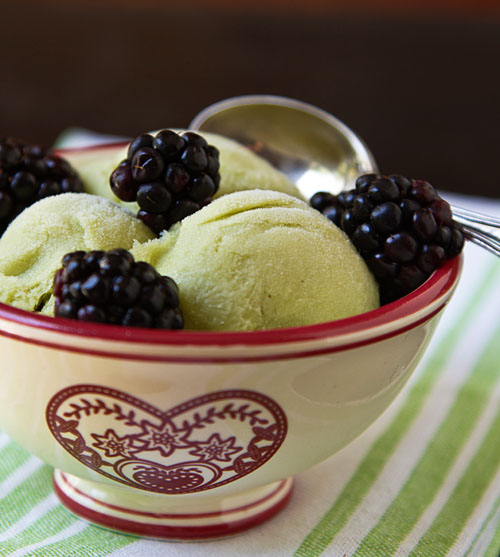 Avocado honey ice cream makes a perfect summer treat, especially because it doesn't require turning on the oven or using the stove, and only takes a few minutes to whip together.  It seems weird to be talking about summer.  How in the world is it already July? It seems like I was planning out the month of May only yesterday.  Time flies!  We have been to Japan and back (we got back this past weekend), and now I'm trying to do things like all of the laundry that accumulated on our trip, which rivals the height of Mt. Fuji.  It is definitely summer here in Southern California, which has me wanting to be out laying on a beach somewhere or swimming in a pool, rather than inside unpacking—but hey, I can't complain!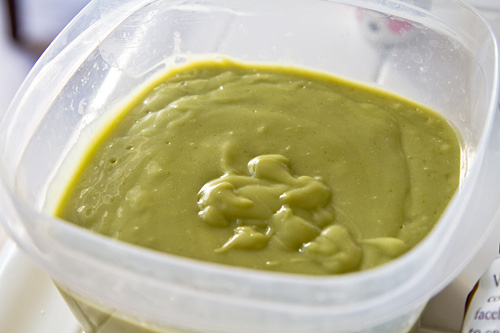 Having a batch of avocado honey ice cream ready and waiting in the freezer is great motivation for powering through the daily chores of motherhood, and an even better form of bribery for helping motivate the Fujilings to do their chores.  This ice cream is so easy to make—it doesn't even require an ice cream maker!  Just a blender and an airtight container to pour the finished ice cream in that can go into the freezer.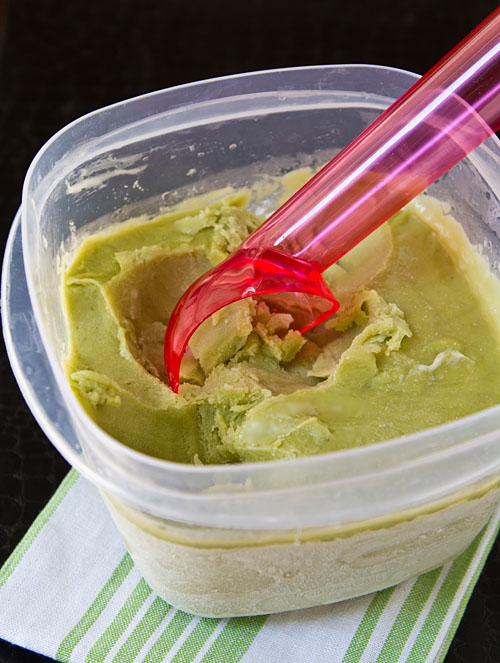 The ice cream is fabulous plain, and even better topped with some of the fabulous berries that are in season during the summer months.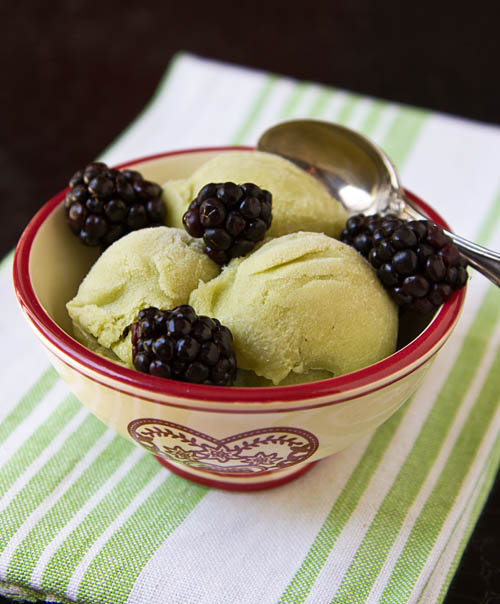 Print This Recipe
Avocado Honey Ice Cream
Makes approximately 4 1/2 cups
2 ripe avocados, peeled and pitted
1 can (13.5-ounces) light coconut milk
1/2 cup liquid honey
1 cup granulated sugar
2 teaspoons vanilla extract
1. Combine all the ingredients in a blender or food processor and blend until smooth.
2. Pour the mixture into a storage container and freeze until firm, about 4 hours.