This post is brought to you by
Davidson's Safest Choice Eggs
.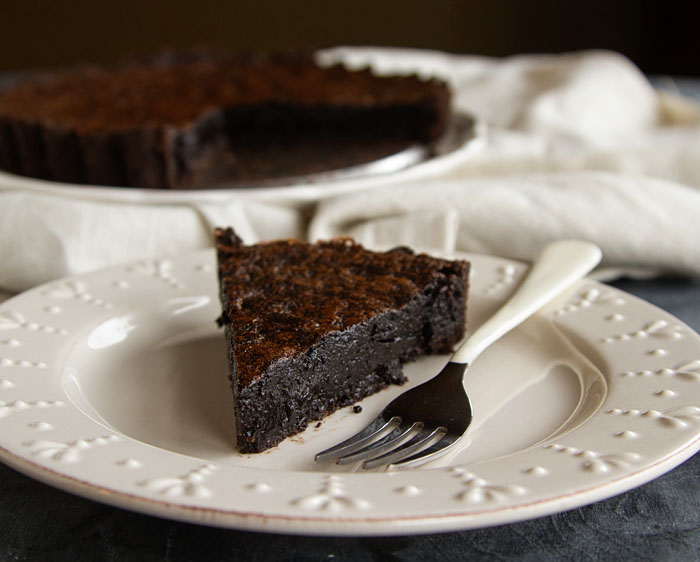 I must be missing Memphis, because lately I've been craving all of the Southern foods I fell in love with when we lived there—collared greens, pulled pork, banana pudding . . . you name it, and I've been craving it.  Thankfully I'll be making a quick trip back to Memphis in two weeks, so I'll be able to fill up on some of my favorites.  One of the things I was introduced to while living in the South was chess pie—a classic Southern pie made with eggs, sugar, butter, vanilla extract, and cornmeal.  There are many variations on this sweet concoction, but my favorite is chocolate chess pie.  I've made chocolate chess pie multiple times since living in Memphis, but have never made it the same way twice.  This month the Darling Dozen were challenged to share our favorite holiday desserts that used our favorite Safest Choice Eggs, so I decided it was high time to settle down and figure out my ultimate chocolate chess pie recipe.  Here we are!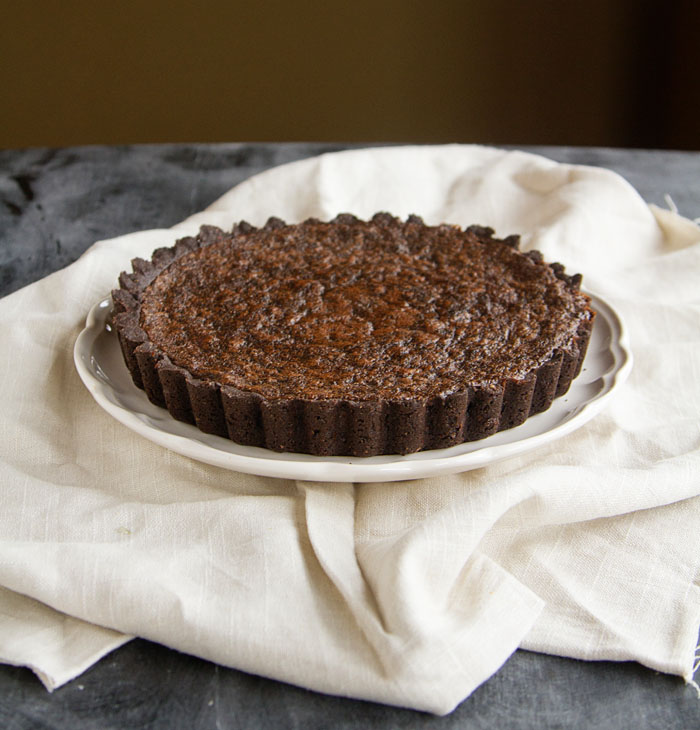 Variations in chocolate chess pie recipes are many.  Some recipes use cornmeal, whereas some use flour (although all my Southern friends tell me it's not a chess pie without cornmeal), some use milk or evaporated milk, and some include salt.  But they all use eggs, sugar, cocoa powder (or melted chocolate), butter, and vanilla.  From past experience, I settled on using evaporated milk (it makes for a creamier pie texture), cornmeal (it makes a better texture on the top of the pie filling) and a pinch of salt (it enhances the flavor of the chocolate) in my filling.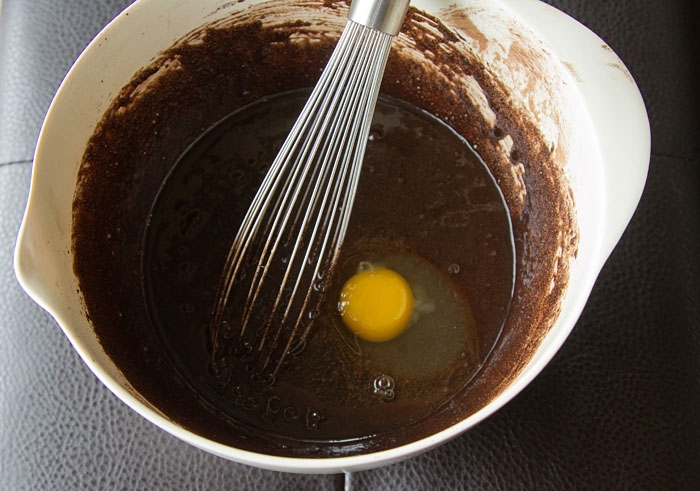 I departed with tradition in the crust department, however.  The traditional chess pie is made using a short crust pastry.  I decided to go all the way with the chocolate and made a chocolate almond crust instead.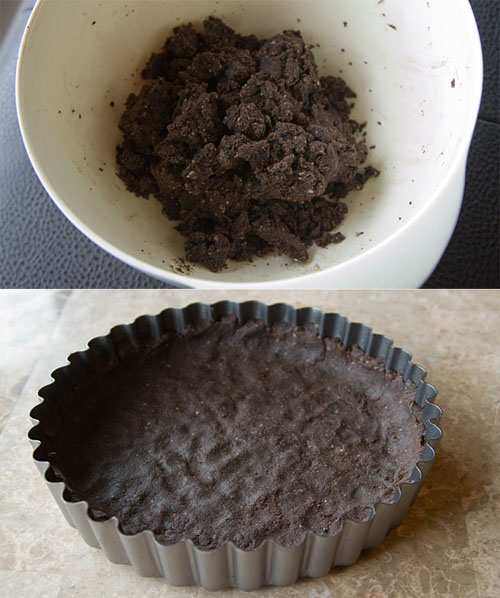 This pie is rich and gooey (thank you eggs!) . . . like the most decadent brownie you've ever eaten in your entire life.  The chocolate almond crust adds a nice nutty crunch to the equation.  If you're looking for another pie to add to your Thanksgiving pie lineup, I suggest you add chocolate chess pie. It looks fancy (although it's ridiculously easy to make) and it's guaranteed to be a winner with the chocolate lovers in attendance!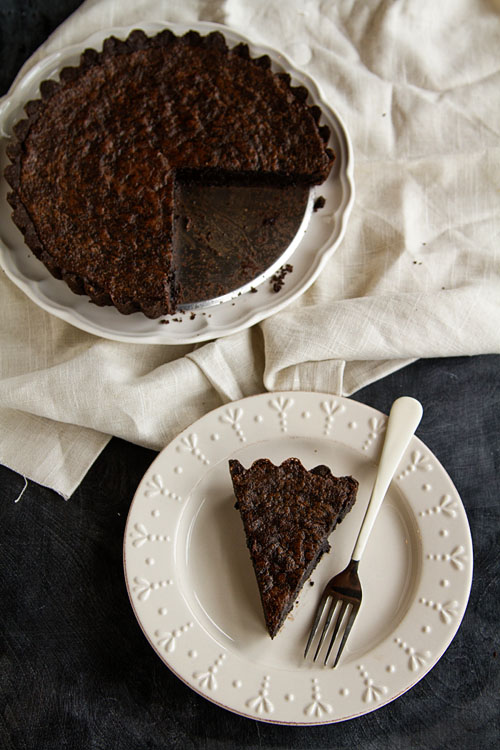 Print This Recipe
Chocolate Chess Pie
Makes 1 9-inch pie (8 to 10 servings)
For the crust:
2/3 cup all-purpose flour
1/2 cup granulated sugar
1/2 cup ground almonds
1/3 cup cocoa powder
6 tablespoons butter, softened
For the filling:
1 1/2 cups granulated sugar
1/4 cup cocoa powder
1 tablespoon cornmeal
1/4 teaspoon salt
1 (5 ounce) can evaporated milk
3 large eggs
1/4 cup butter, softened
1 teaspoon vanilla extract
1. Preheat the oven to 350 degrees Fahrenheit.
2. Make the crust: Beat together the flour, sugar, almonds, cocoa powder, and butter in a small mixing bowl until a soft dough forms. Press the dough into a 9-inch fluted tart pan with a removable bottom.
3. Bake the crust for 12 to 14 minutes, until puffed. Cool completely. When the crust has cooled completely, make the filling.
4. Make the filling: Mix together the granulated sugar, cocoa powder, cornmeal, and salt. Blend in the evaporated milk. Beat in the eggs, one at a time. Then add the butter and vanilla, and beat until smooth.
5. Pour the filling into the cooled pie crust and bake for 40 to 50 minutes at 350 degrees Fahrenheit, until the filling is set (the middle will still jiggle slightly). Remove the pie from the oven and allow it to cool completely (the pie will continue to set as it cools) before slicing and serving.
==============================================
* Disclosure: I am a brand ambassador for Safest Choice Eggs and was compensated for recipe development and writing this post. as part of my ambassador work as one of the Darling Dozen for Safest Choice Eggs.  All opinions are my own.