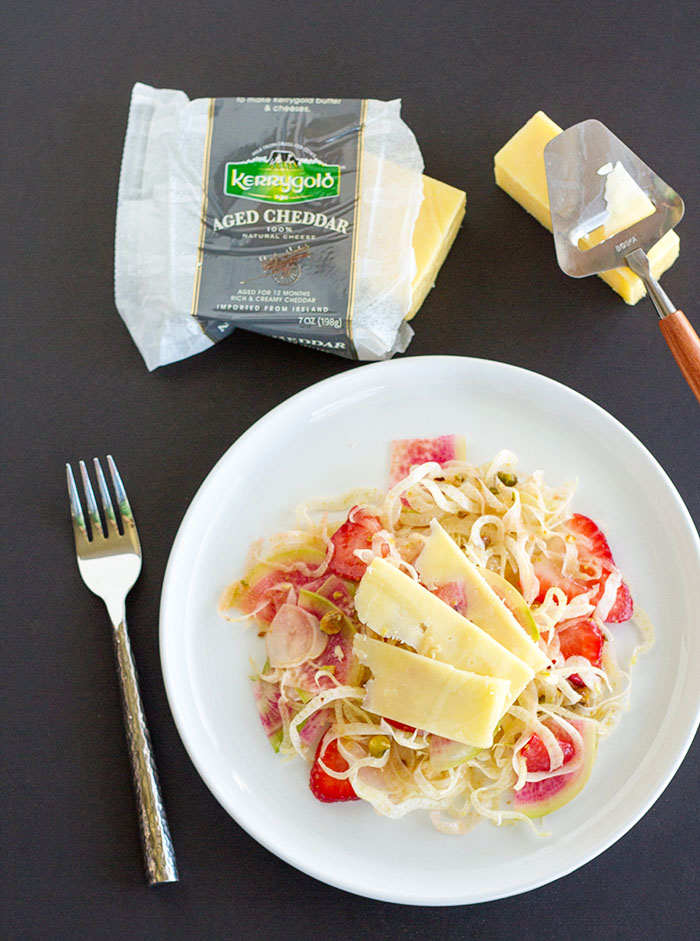 It's kind of ironic that I write a blog, because I may be one of the most technologically inept people of all time. (Ok, that may be a gross exaggeration, but you get what I mean.)  If you want to skip the saga that has been my life for the past three weeks, I totally understand, so just jump to the next paragraph. Three weeks ago yesterday I started the process of moving my site to larger, faster servers. I was told that the process would "only take a few days." At the end of the week I called up my web host and the guy on the other end basically laughed at me when I asked why it wasn't done and informed me it would take 7 to 10 days…ya know, just slightly different than the "few days" originally estimated.  It turns out that was an ambitious statement as well, because it wasn't until 14 days after we began the process that my site had actually been copied and moved to the new servers. Oh, but the fun wasn't over! Then I had to go in and update the name servers. I was told that it would take up to 48 hours for that to populate across the web and then my site would be active on the new servers. 48 hours? Pffft! Why would the interwebs do in 48 hours what could be stretched into somewhere around 72 hours? Well at least my site was up, right? Wrong. It wasn't working on mobile devices. Luckily that was a quick fix, but then because the new servers were using the newest php language, my version of my theme wasn't working correctly and I couldn't add any new posts to my site. We've spent the last two and a half days trying to get things up and running, and luckily I found a web developer that stepped in today and took over some of the heavy lifting.  I may have come extremely close to tossing my computer out the window. I mean seriously people, I hardly understand some of the terms I just threw around there. The good news is that my site is at least functional right now, should be easier for you to use, and will soon be back to look pretty.  The better news is that after three and a half weeks of not being able to share anything new around here, I've got a backlog of good stuff to share!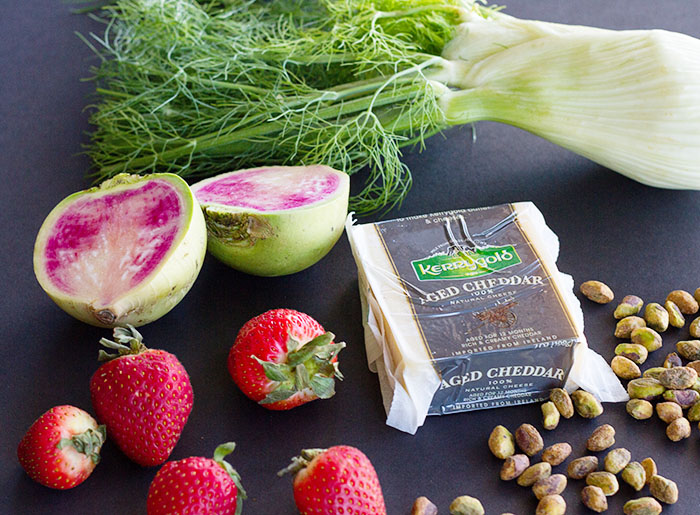 To break my posting drought and talk about something much more pleasant than website hosting, I'm sharing a recipe for a simple summer salad for the current Kerrygold blogger challenge. When I am planning to make a salad, I am usually either craving a certain ingredient, and build the salad around that ingredient. I knew for this salad that I needed to use some cheese (easy!), but I had also been craving fennel. So I hit the produce section at the store and grabbed some ruby red California strawberries, a fat watermelon radish, and some pistachios to accompany my fennel.  After returning home I thinly sliced the fennel on a mandoline, cut the strawberries and watermelon radish into thin slices, and roughly chopped the pistachios. Then I tossed everything in a mixture of lemon juice, olive oil, and honey and then seasoned the salad with some salt and pepper.  The final step was to plate the salad and add thin slices of Kerrygold Aged Cheddar cheese.  This is a light, refreshing salad that would be delicious with some grilled fish or chicken.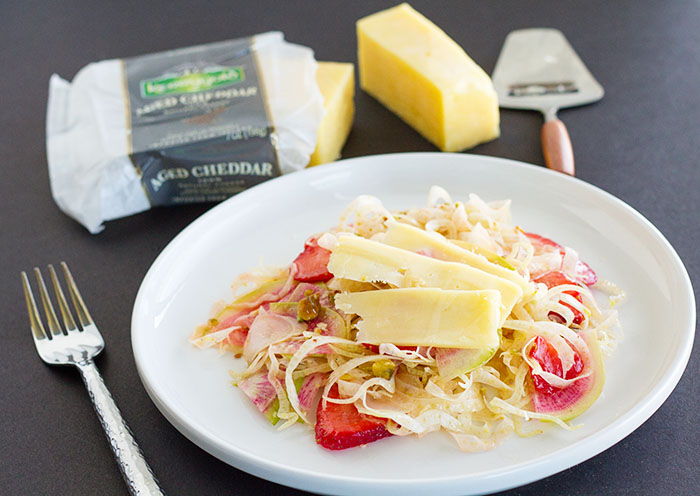 Print This Recipe
Fennel and Strawberry Salad with Aged Cheddar Cheese
Makes 4 servings
Ingredients:
1 large fennel bulb, very thinly sliced
12 medium strawberries, hulled and cut into thin slices
1/4 large watermelon radish, thinly sliced
1/4 cup roasted and salted pistachios, coarsely chopped
1/4 cup fresh lemon juice
3 tablespoons olive oil
1 tablespoons honey
Salt and pepper, to taste
2 ounces Kerrygold Aged Cheddar cheese, thinly sliced (or shaved)
Directions:
1. Put the fennel, strawberry slices, watermelon radish slices, and chopped pistachios in a large bowl.
2. In a separate small bowl, whisk together the lemon juice, olive oil, and honey, then drizzle it over the fennel mixture. Toss everything together until the salad is coated in the dressing. Taste the salad and add salt and pepper as desired.
3. Divide the salad between four salad plates and top with slices of cheese.
—————————————————————————————————-
*Disclosure: I was not compensated for this post, but I did receive free products from Kerrygold to use in my cooking as part of my participation in the Kerrygold blogger program.