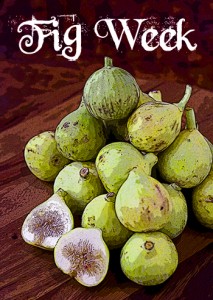 Today's fig adventure features Kadota figs—the fig with honey sweet amber colored flesh.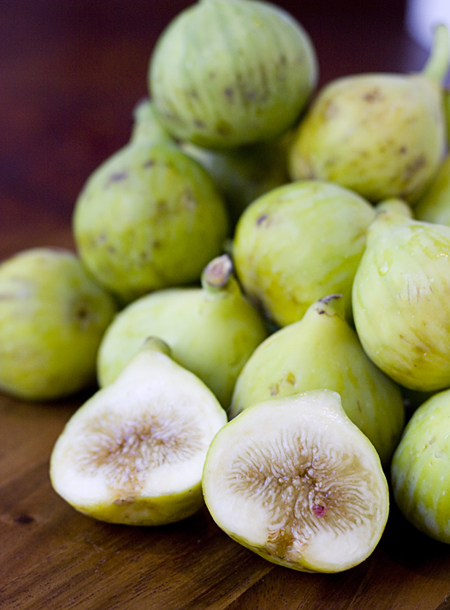 I couldn't resist using some of the figs to make a batch of fig preserves.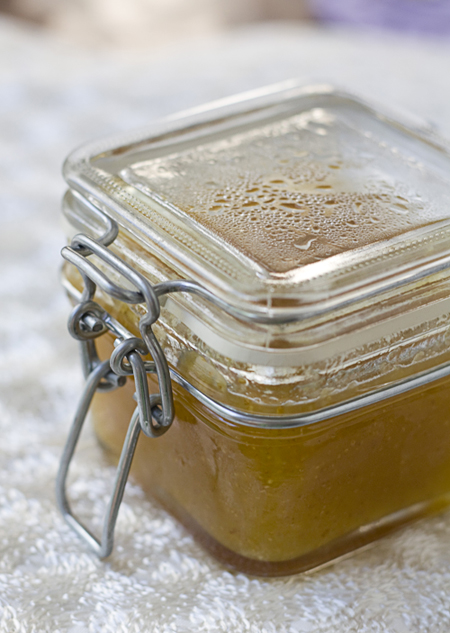 I decided that the sweet honey flavor of the Kadota figs would be especially delicious paired with the spicy bite of fresh ginger and one of my favorite ingredients—star anise.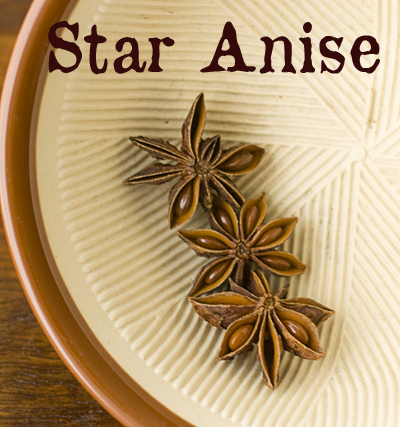 I sliced the figs in half and scooped out their soft flesh with a grapefruit spoon.  Then I went through the process of turning the figs into preserves—making a sugar syrup, then adding the figs, fresh ginger, and star anise, and stewing everything together until it had reduced and become thick and syrupy and fragrant.  After the preserves had cooled slightly, I filled glass jars, sealed them, let them finish cooling, and then put them into the refrigerator.  I didn't go through the actual canning process to seal the jars, as I knew I would be giving all but one of the jars away.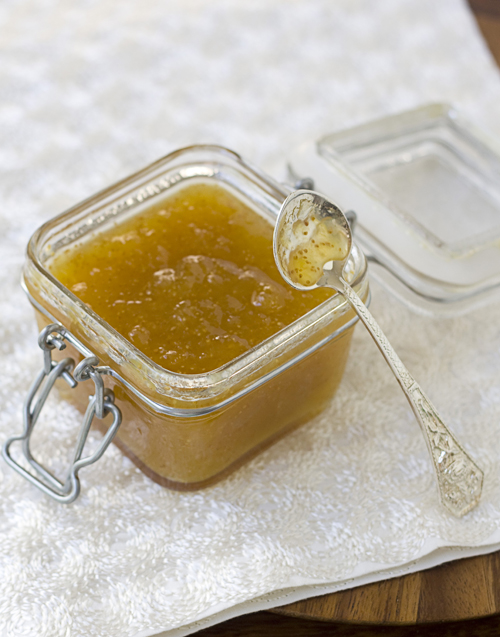 The finished preserves were absolutely delicious.  The ginger complimented the sweet fig flavor perfectly, and the flavor of the star anise added a wonderful aromatic licorice flavor.  As soon as the preserves were ready for tasting, I pulled out some toasted whole grain crackers, spread them with a bit of cream cheese, and then added a spoonful of the fig preserves.  A perfect afternoon snack.  I highly recommend it.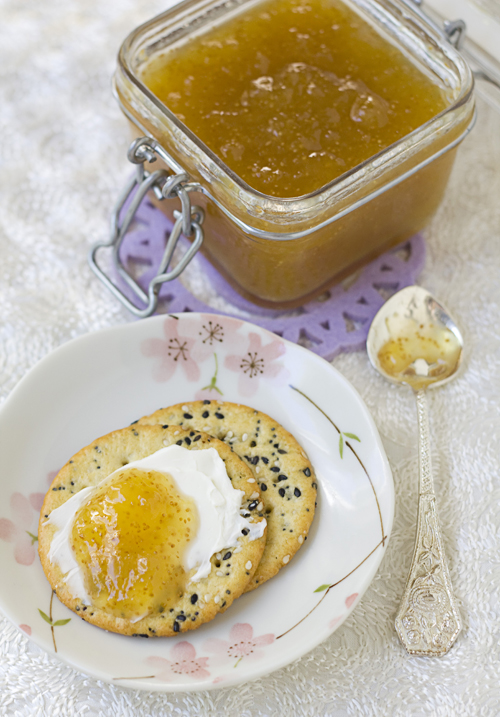 Print This Recipe
Fig, Ginger, Star Anise Preserves
Makes 2 3/4 cups preserves
1 1/2 cups water
1 1/2 cups granulated sugar
1 1/2 pounds fresh ripe figs, peeled and chopped
1 tablespoon fresh squeezed lemon juice
1 1/2 teaspoon fresh ginger, finely chopped
3 star anise
1. In a medium-size pot, combine the water and sugar and bring to a boil over high heat.  Stir until the sugar dissolves.
2. Reduce the heat level to medium and add the figs, lemon juice, ginger, and star anise.  Continue to cook, stirring periodically, until the mixture reaches 210 degrees Fahrenheit on a candy thermometer.
3. Remove from the heat, remove the star anise, and pour into warm, sterilized jars.  Cover and seal.  Let the jars cool then store in the refrigerator.
* Variations: Replace some of the water with freshly squeezed orange juice.  If you don't like the flavor of star anise/licorice, replace the star anise with 2 cinnamon sticks.
** To have the preserves last longer, you will need to go through the actual canning process.
=================================================