"Let food be thy medicine and medicine be thy food." ~ Hippocrates
Two years ago I attended the first Dole Blogger Health Summit, where we spent our time discussing the many health issues that face our population today and what we can do to help and make changes in our own lives.  Ironically, I attended that conference with virtually no voice, sounding like someone who needed to be in bed, not hanging out with a bunch of bloggers.  I had undergone a routine tonsillectomy a few months before and had come out of surgery with partially paralyzed vocal chords due to a nicked nerve during intubation in the process of the surgery.  I spent the next 6 months seeing specialists and going through vocal therapy in hopes that my situation was reversible.  Thanks to the attentive care of an incredible otolaryngologist and some new strides in research, I underwent "vocal chord augmentation" and was miraculously speaking a week later.
My voice is now perfectly normal, and I wake up every day filled with gratitude when I open my mouth and am able to speak to Mr. Fuji, laugh with my children, and sing them lullabies at night.  However, sometime during those 6 voiceless months I started to realize that something else was going on with my body.  Since that time two years ago I have undergone countless blood tests, two endoscopies, and one colonoscopy with multiple doctors trying to discover the root of my symptoms.  A month ago we finally got some answers when I was diagnosed with Sjogren's Syndrome, a chronic autoimmune disease in which my white blood cells attack my exocrine glands, like my tear ducts and salivary glands.  My first thought was, "Wow, that's ironic" because I'm an Aquarius (which means the "water bearer"), and yet my body isn't producing enough things like tears and saliva.  My second thought was to take action and learn everything I could about what I could do to help my body be as healthy as possible.
The New Sjogren's Syndrome Handbook edited by Daniel J. Wallace, MD, addresses the importance of good nutrition for those living with Sjogren's:
"Good nutrition can influence mood, energy level, thinking ability, and sleep. It is not simply a matter of eating a certain food or taking a certain vitamin and having the Sjogren's Syndrome go away . . . It is a matter of eating to increase health and stamina and to improve the chemistry in the body, including the brain."  That sounds like advice that would be good for all of us to listen to, Sjogren's Syndrome or not.
"Ishoku Dogen" ("ee-show-koo doe-gen") is an ancient Japanese saying that means "Food is Medicine."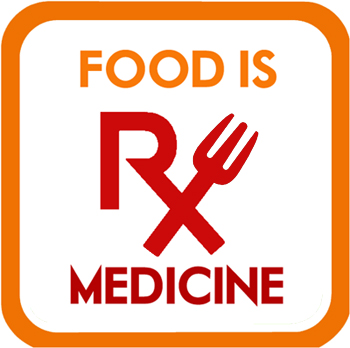 Although health isn't just about what we eat, it does play a critical role in our success and overall health, and so I'm starting a new series here on La Fuji Mama that is all about using food to promote health and well-being.  I will be sharing bits of my own journey in the process while bringing you words of wisdom and encouragement from other experts along the way.  Whether it be auto-immune disease, obesity, cancer, or even stress, each of our lives is likely affected by something that would benefit from our taking a more proactive approach to our health.  In the introduction to their book, Japanese Foods That Heal, John and Jan Belleme write, "Ishoku Dogen or 'Food Is Medicine' is more than a proverb; it is the key to a healthier, more fulfilling life."  Won't you join me as I turn the key in the lock and open the door to discover what is lying in wait for us on the other side?