"We are indeed much more than what we eat, but what we eat can nevertheless help us to be much more than what we are." ~ Adelle Davis
My new series, Food Is Medicine, isn't going to be me preaching to you about special diets, or one "right" way to do things.  For one, I don't have the expertise to be doling out that kind of expert advise, and ultimately, I think healthy living varies from person to person.  Each of us is a unique individual with unique needs, and so health means something different for each of us.  Rather, I intend on exploring the world of health through the lens of food from a variety of perspectives.  Part of our relationship with food is also a relationship with our bodies.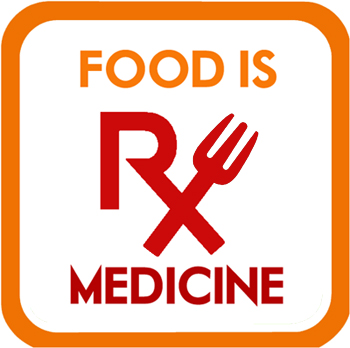 I thought the perfect way to kick off the Food Is Medicine series would be to introduce you to Reachel Bagley, a multi-talented woman I met at a conference we both attended a month ago in Park City, Utah.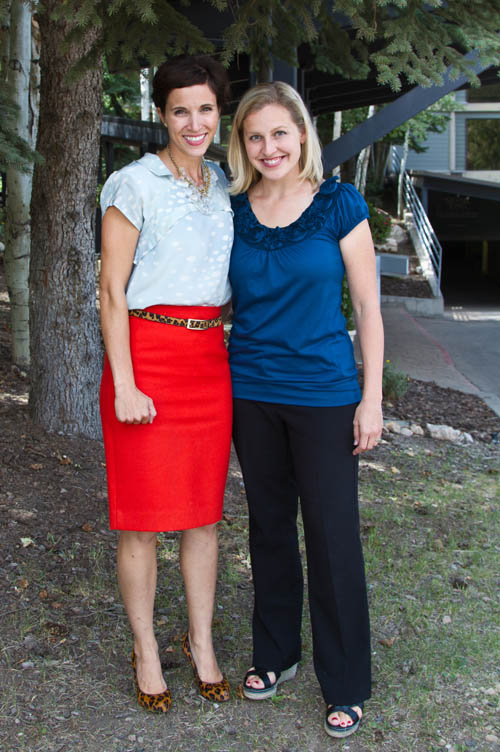 Reachel is infectious, and has the ability to make you feel amazing about yourself.  She has a unique way of looking at the world, and so I asked her if she would be willing to share a bit of herself with you.  What she gave me astounded me, and I think you'll see what I mean about Reachel!  Not only is she going to feed your motivation and spirit, but she's sharing a killer recipe for Veggie Quinoa Lasagna too!
—————————————————————————————-
Hi I'm Reachel Bagley, fashion stylist, body image consultant, and author to 700 fashion related posts at Cardigan Empire.  I teach Wardrobe Strategies at a local college, remix under-performing closets across the state of Arizona, and execute local and virtual shopping sessions for clients across the world.
And I am grateful beyond reason to visit La Fuji Mama and share some ideas for cleaning your plate and loving the body you feed.
1. Court your food.
On the fork is not the ideal first interaction with a meal. Eating consistently at a disconnect from your food and its source is like indulging in repeated one-night stands. Eventually it fails to satisfy. The more time you can spend with your food prior to chewing it, the more you will appreciate and be filled by it. Cooking from scratch, hunting out unique ingredients at specialty markets, and cultivating food in your own garden allows you build a relationship with your meal. When you prepare it, find it, grow it, you are also more likely to really taste it.
2. Experiment in food.
Novelty is better than drugs, well actually it's a lot like drugs. When you try something pleasurable and new, your brain releases a reward chemical called dopamine, the same chemical that cocaine floods into your system. Trying new foods can therefore become addictive…in a safe way. When you're eating the same foods, in the same combinations, meal after meal, the food looses its appeal, requiring greater quantities to provide less enjoyment. Try adding a new ingredient to a favorite recipe. Serve a different side with your standby main dish. Continue to create and explore in the edible artform.
3. Dress your plate.
Food likes to get dressed up too. Eating out of Tupperware, on paper plates, and especially out of the box is the culinary equivalent of sweats and crocs. Yes it can be convenient and comfortable on occasion, but it leaves a part of you hungry. Plating doesn't need to involve carrot carved swans. Simple can also be elegant. Start with a clean white plate and consider the placement of each flavor, create contrast between color, size, and texture. When your food is pretty, you show your body respect.
4. Break bread in groups.
Food is a prospect for connecting with more than calories. A table is a place where we can give and receive, where we can talk and listen, where we can nourish and feed. Whenever possible eat with others: family, friends, community. Try to avoid excessive self-imposed food restrictions that separate you from the rest of the table. Whenever possible be flexible with your plate. If you are the only person that can cook your food and eat your food, you're missing out on a key area of social nourishment. Eat slowly and talk a lot. Enjoy the intimacy that food invites.
5. Eat without regrets.
If you put a bite of food in your mouth, digest it with gratitude. Of course consider carefully what you eat, before you eat it, but don't waste time berating food that is already halfway down your large intestine. Allow it to peacefully pass its journey without imagining it immediately turning into cellulite in a specific region. Allow it to nourish you and move on to the next meal.
Truthfully, the more we love the body we have, the more we have the body we want. Feed your body with love and respect and accept the healthy result.
To help you get started, I've planned a date with you and one of my favorite meals, a vegetable lasagna made with quinoa. I hope you and your body enjoy it.

Print This Recipe
Reachel Bagley's Vegetable Quinoa Lasagna
Recipe from Reachel Bagley
Makes 8 to 10 servings
1 tablespoon olive oil
1 small onion, diced
2 garlic cloves, minced
1 head broccoli, sliced into small florets
3 medium carrots, grated
1 medium zucchini/yellow squash, diced
24 ounces marinara sauce
1 cup cooked quinoa (1/2 cup uncooked)
9 ounces oven ready lasagna noodles
6 ounces whipped cream cheese
8 ounces pesto
1 1/2 cups Mozzarella, shredded
1 cup parmesan, shredded.
1. Preheat the oven to 350 degrees Fahrenheit.
2. Heat the olive oil in a large skillet over medium heat. Add the onions and cook for a minute, then add the garlic and cook until fragrant.
3. Add the broccoli and sauté for a minute, then add the grated carrots and sauté until tender. Finally, add the squash and sauté until tender.
4. To assemble, spread a little of the marinara sauce in a 9"x13" lasagna pan. Spoon the veggie blend over the marinara. Layer cooked quinoa over the vegetables.
5. Layer four of the lasagna noodles over the quinoa layer, overlapping the noodles as needed. Spread some of the whipped cream cheese over the noodles, and then pesto over the cream cheese. Sprinkle mozzarella and parmesan over the pesto and cream cheese.
6. Repeat the layering one to two more times to use up the ingredients, ending with a generous sprinkling of Mozzarella and Parmesan cheese.
7. Cover the pan in foil, then bake in the preheated oven for 20 minutes, then remove the foil and broil for 3 to 5 minutes. Remove the lasagna from the oven and allow to cool for 10 minutes before serving.