We have had a full week at the Fuji house, including multiple trips to Home Depot, a garden, Disneyland, a visit with Noah's Ark, and an unfortunate Kindergarten classroom incident:
1. Last Friday we finally got going on this year's garden.  After a family trip to Home Depot, the Fujilings and I spent time in our backyard filling containers with soil, and then carefully planting and watering the plants we purchased.  I let each of the girls pick a plant that will be theirs to take care of.  Squirrel picked a miniature bell pepper plant and Bug selected a cherry tomato plant.  Most of the garden has been planted, except for some seeds that we'll take care of tomorrow!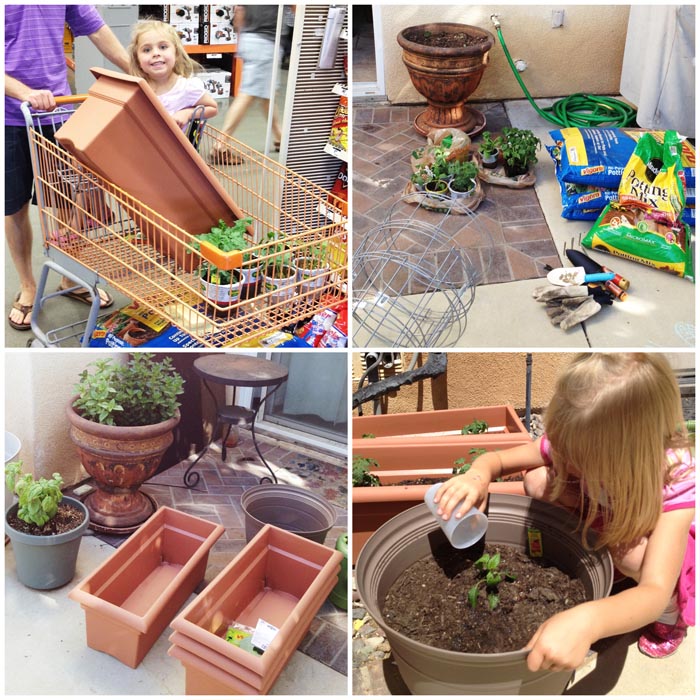 2. Later in the day, after Squirrel got home from school, we went to spend a half day at Disneyland.  Every time we go, we measure Bug to see if she's tall enough to ride Space Mountain, the Fuji family's favorite ride.  She was so excited when she realized she was finally tall enough!  And then we discovered that the ride was closed for repairs and were told that it would reopen sometime during the coming week.  Imagine our surprise when we discovered it was open later that evening!  Bug finally got to get on the ride that Squirrel had been telling her so much about, and now it's her favorite ride too.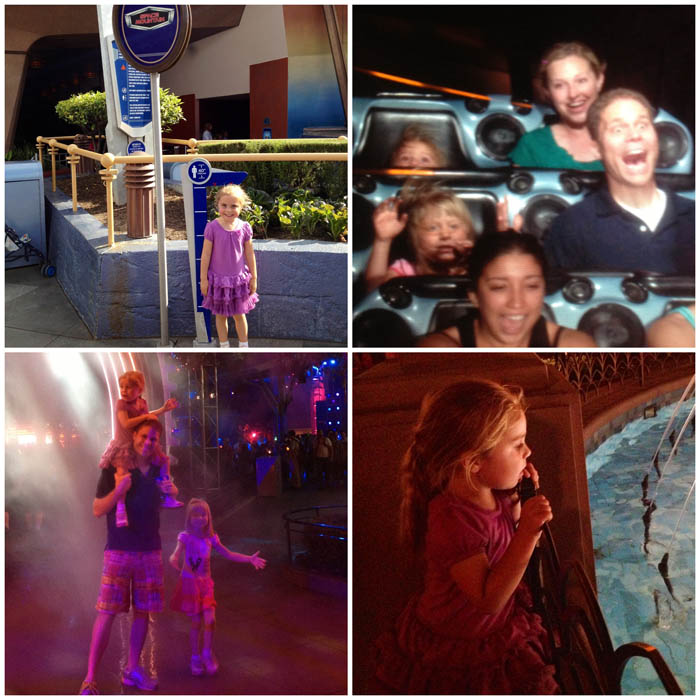 3. Saturday morning we took the girls back to Home Depot for their monthly free Kids Workshop.  They made little herb planters, although their favorite part of the activity was getting Home Depot aprons with their names on them.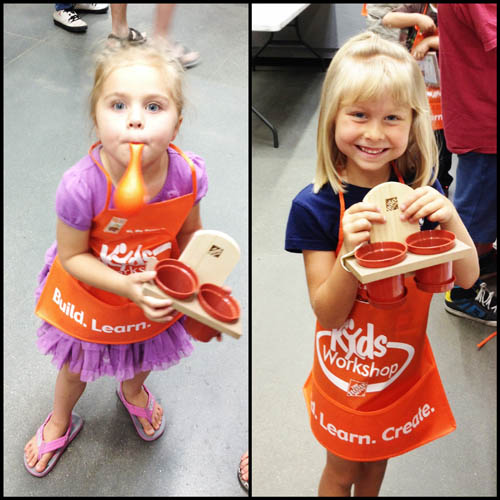 4. Saturday afternoon we drove into Los Angeles and met up at the Skirball Cultural Center to go to the Noah's Ark exhibit with my parents and a bunch of my cousins and their families.  If you live in the area and have small children and have not gone to this exhibit, go!  The exhibit, inspired by the flood story of Noah and his ark, features a floor-to-ceiling wooden ark that is filled with whimsical animals crafted from recycled materials.  When you enter the exhibit you are told that, unlike other types of museum exhibits, this exhibit is completely hands on, meaning you can touch anything you want.  As a parent of 2 small children this was music to my ears.  What? I don't have to spend the next 2 hours reminding my kids not to touch? THANK YOU!  The exhibit is filled with things to do, from creating a lightening storm, to animal hand puppets, to climbing through the interior walls of the ark using nets, platforms, and a rope bridge.  All of the kids, ranging from 18 months old to 6 1/2, had a blast.  Even the adults were thoroughly entertained!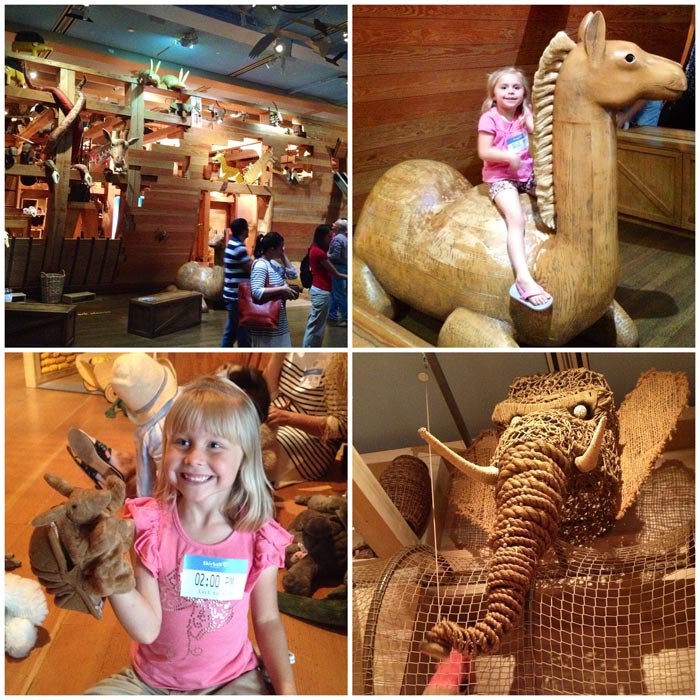 5. The second half of the week hasn't been as fun, as both of the girls have been feeling a bit under the weather.  The arrival of a big box of goodies from Chobani helped to cheer them up in more ways than one!  Yesterday I thought everyone was feeling better.  Boy was I wrong!  Last night was our elementary school's open house, and we were all excited to go and visit Squirrel's kindergarten classroom and see the projects they've been working on.  Unfortunately, about 5 minutes into our visit, Squirrel threw up all over the carpet in the middle of the crowded classroom.  Poor kiddo!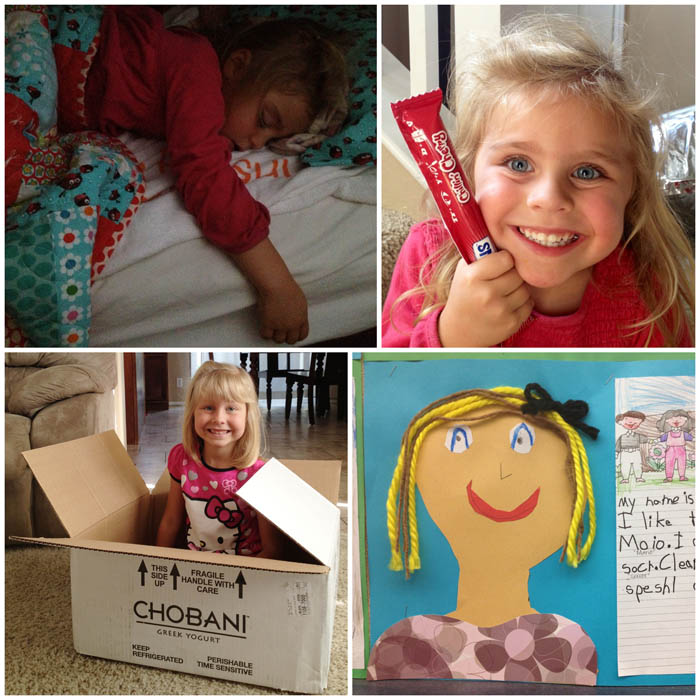 What are you planting in your garden this year?  Have a great weekend!