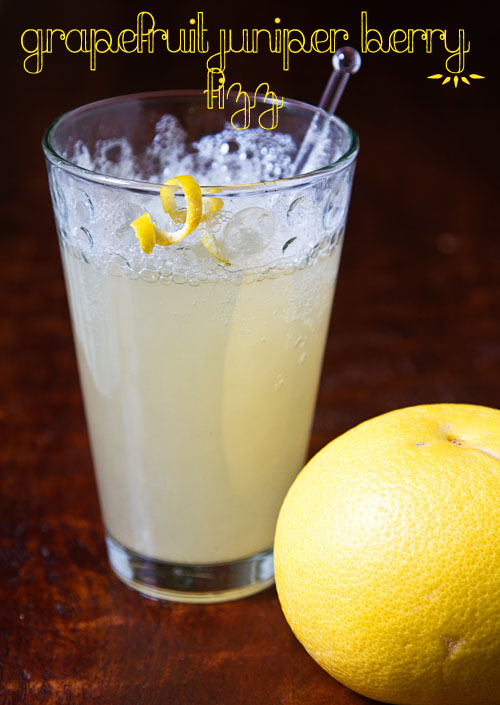 How about a Grapefruit Juniper Berry Fizz to celebrate the beginning of the weekend?  I have a friend with several grapefruit trees and she recently brought over 2 garbage bags filled with grapefruit.  We love grapefruit in the Fuji house, so we happily accepted the bags, but it wasn't too long before reality set in.  There are only so many fresh grapefruit you can eat within a week.  Not that I'm complaining.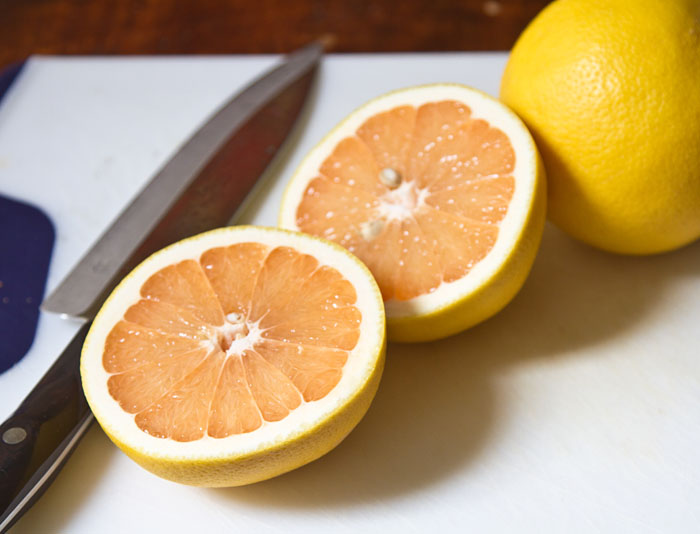 Being inundated with one of my favorite citrus fruits is a problem I love having.  It just means that I have to get a bit creative.  So I pulled out my KitchenAid juicer attachment and got to work juicing the rest of the grapefruit, filling containers, and putting them in the freezer to store until I was ready to use them.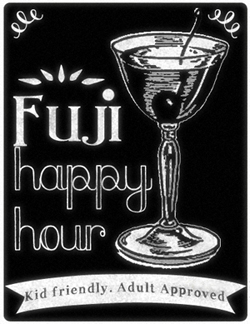 I kept one container out, however, so that I could use it to make the next drink in the Fuji Happy Hour series.  Since it's Friday, I'm kicking off the weekend by sharing the recipe for my Grapefruit Juniper Berry Fizz.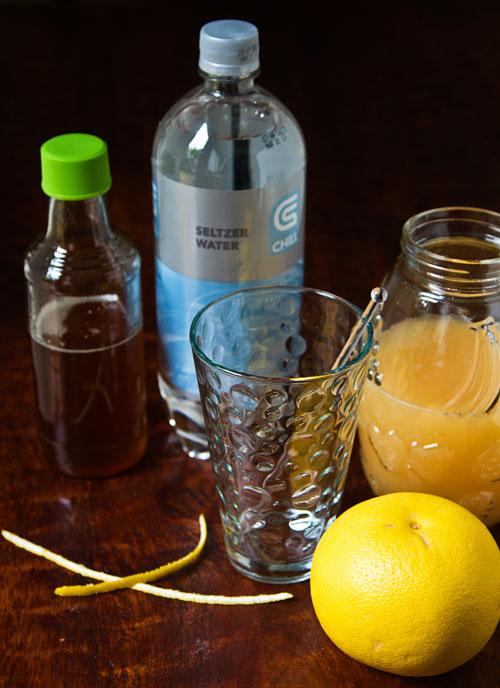 If you're not familiar with Juniper Berries, it's time to get familiar.  They have an amazing piney scent, a bit like rosemary but with fruitier tones.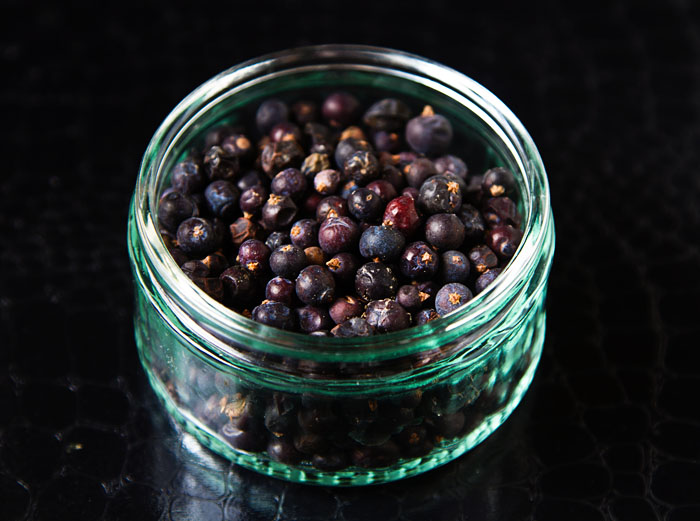 While freshly squeezed grapefruit juice mixed with sparkling water is delicious, the addition of a bit of juniper syrup (a simple syrup infused with crushed juniper berries) takes the combination to new heights, elevating the flavors and making them more sophisticated.  Happy weekend everyone!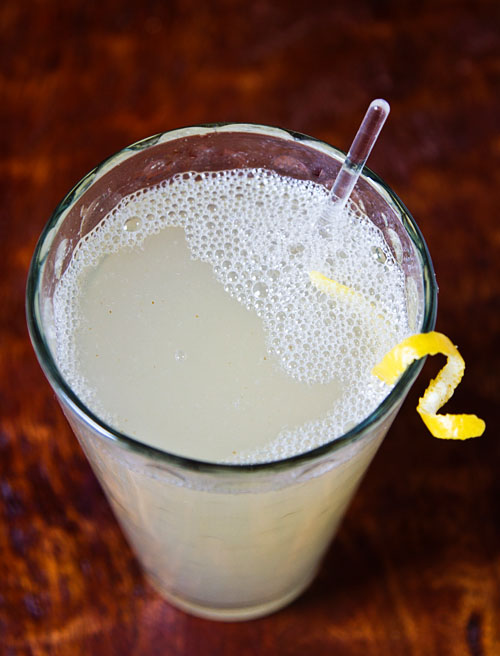 Print This Recipe
Grapefruit Juniper Berry Fizz
Makes about 7 servings
For the Juniper Berry Syrup:
1 cup water
1 cup granulated sugar
1 1/2 tablespoons juniper berries, lightly crushed with a mortar and pestle
7 cups sparkling water
1 3/4 cups freshly squeezed grapefruit juice
Make the Juniper Berry Syrup:
1. Combine the water, sugar, and crushed juniper berries in a small saucepan and heat the mixture over medium high heat. When it comes to a boil, lower the heat and let it simmer for 20 minutes.
2. Remove the saucepan from the heat and pour the syrup into a glass jar or bottle and allow it to steep in the refrigerator for at least 4 hours.
3. After steeping, strain out the crushed juniper berries, and the syrup is ready to use. The syrup will keep fresh in the refrigerator for up to one month.
Make the Grapefruit Juniper Berry Fizz:
1. Mix 1/4 cup of the fresh squeezed grapefruit juice and 3 tablespoons of the Juniper Berry Syrup together in a tall class, then pour in 1 cup of soda water. Garnish with a grapefruit twist (optional).
2. Repeat with the remaining ingredients for the other 6 drinks.
——————————————
Where do I find juniper berries?
If your store carries them, you will find them in the spice aisle!  In the past I've ordered them from
Marx Foods
, but a local store has started carrying them, so I get them there now.  
The Spice Hunter brand
sells them, so if you have a store that carries that line of spices, look for it!