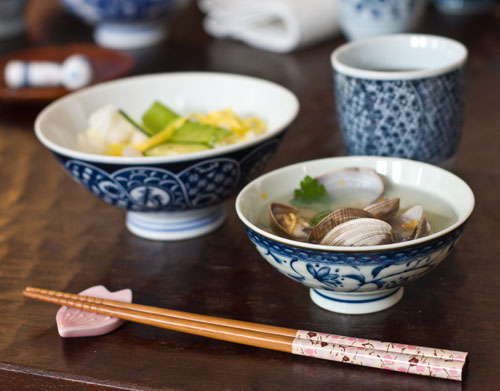 I know that Hinamatsuri (Girl's Day) has come and gone, but I have to share this wonderful story about someone else's celebration of the holiday.  Tiffany Silverberg is a talented and inspiring writer who I started following on Twitter about a year ago.  She is a freelance writer and consultant who helps clients better tell their stories.  She shares some of her tips and wisdom on her blog and in a free weekly newsletter (scroll down to the bottom of the page to sign up).  Tiffany was kind enough to send me a write up about her experience celebrating Hinamatsuri this year.  Arigato Tiffany-san!
————————————————————
Growing up, I lived in Hawaii for four years, while my dad was stationed there. That's when I was first introduced to Girl's Day, or Hinamatsuri. I didn't learn too much about the details though, as it was just another excuse for candies and gifts.
This year, my new friend, Yumiko, a fellow Navy spouse, invited a group of ladies and their husbands to her home to learn all about the celebration.
When we arrived, I was struck by the grandeur of the decor. Her home was simply decorated, with the exception of the mantle which was covered in cherry blossoms, a red carpet, and a pair of ornamental dolls. Yumiko explained the tradition of putting up the dolls and taking them down immediately after the Girl's Day so as not to delay the marriage of their future daughters.
Rather than some of the traditional foods of the celebration, Yumiko planned a menu of approachable foods that we would all enjoy—kids included—and that we could work with all afternoon without any safety concerns. Sushi was the highlight of the day—as we were all SO eager to learn how to roll it. Instead of raw seafood, which we would have to keep cold and which the pregnant girls among us would have to avoid, Yumiko set out ingredients with a slightly longer shelf life. She mixed imitation crab with mayonnaise; as well as tuna, corn and mayonnaise. She sliced avocados and grated carrots, which she microwaved slightly and mixed with the sushi rice. She had fried egg in slices. She also had latex gloves for us to use, which seemed a bit overkill, but once we all got involved manhandling the star of our dinner, I realized the importance!
She started off by showing us a beautifully complex roll—she rolled four tiny rolls packed with the carrot rice and a slice of prosciutto. Then she covered a large piece of nori (seaweed paper) with sushi rice, topped it with a four prosciutto rolls and a slice of fried egg in the middle, which she rolled tightly, making a flower shape in the middle. The next hour or so was filled with each of us taking turns trying our hands at California (imitation crab and avocado) and Philly (smoked salmon and cream cheese rolls). She also made mini rolls with the tuna mix.
Then we learned how to slice the rolls which took almost as long. We learned very quickly that a sharp knife dipped in water was the key to our success.
Once we were finished, Yumiko filled the table with other goodies—she had prepared teriyaki chicken, pork meatballs (which were larger than my fist), Japanese curry (which I didn't even know about!), and lots of rice. We all filled our plates and quickly realized our eyes were bigger than our stomachs.
Sitting on the table, Yumiko had muffin like treats made of rice flour—very spongey and soft—and tiny sweet potato cookies – the size of a nickel. Those were everyone's favorites. When everyone was finished, Yumiko served the official dessert of the night—homemade red bean ice cream, covered in a fruit syrup. As her husband described – it was "Japanese sweet, not American sweet." It was more refreshing than anything—perfect for our very full stomachs.
After moving six times since those days in Hawaii, I was thrilled to be immersed in this beautiful culture and tradition yet again. It felt like home, for this Navy nomad! :)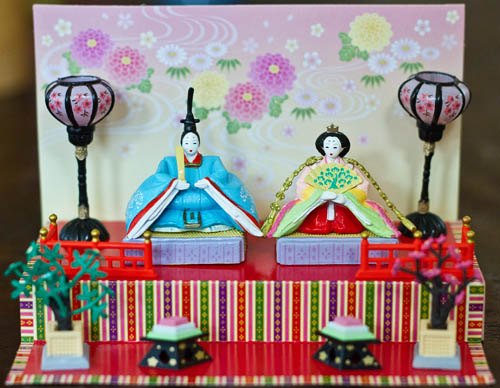 ——————————————————————
Tiffany is a freelance marketing writer at TiffanySilverberg.com. As a Navy wife and wandering foodie, she loves to sample cuisine all around the world.