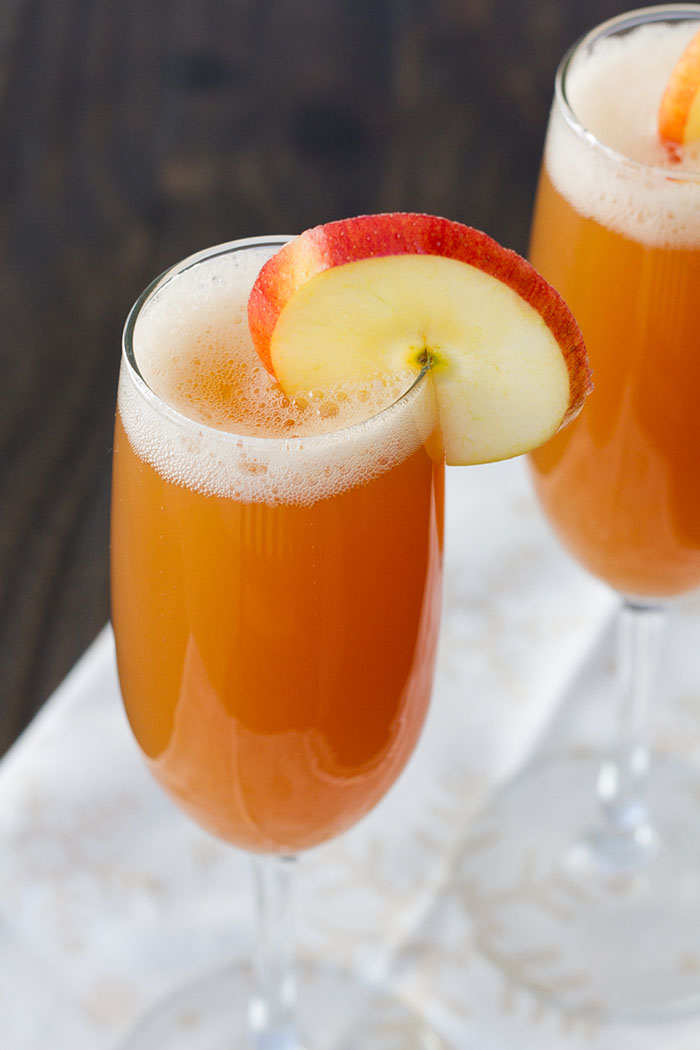 Happy New Year my friends!  I hope 2018 has been treating you well so far!  We had a lovely New Year celebration and I'm sad to see if end.  On New Year's Eve, after we got home from church, we played games, watched a movie, ate snacks, and I enjoyed one last evening view of the mountains. 
We purchased a SodaStream at Costco last week, so I also made some Honeycrisp Apple Spritzers, inspired by apfelsaftschorle, a popular drink in Germany and Austria that is made by mixing apple juice and mineral water, and motivated by the permanent craving for all things apple that my trip to apple country in Japan a few months ago seems to have caused.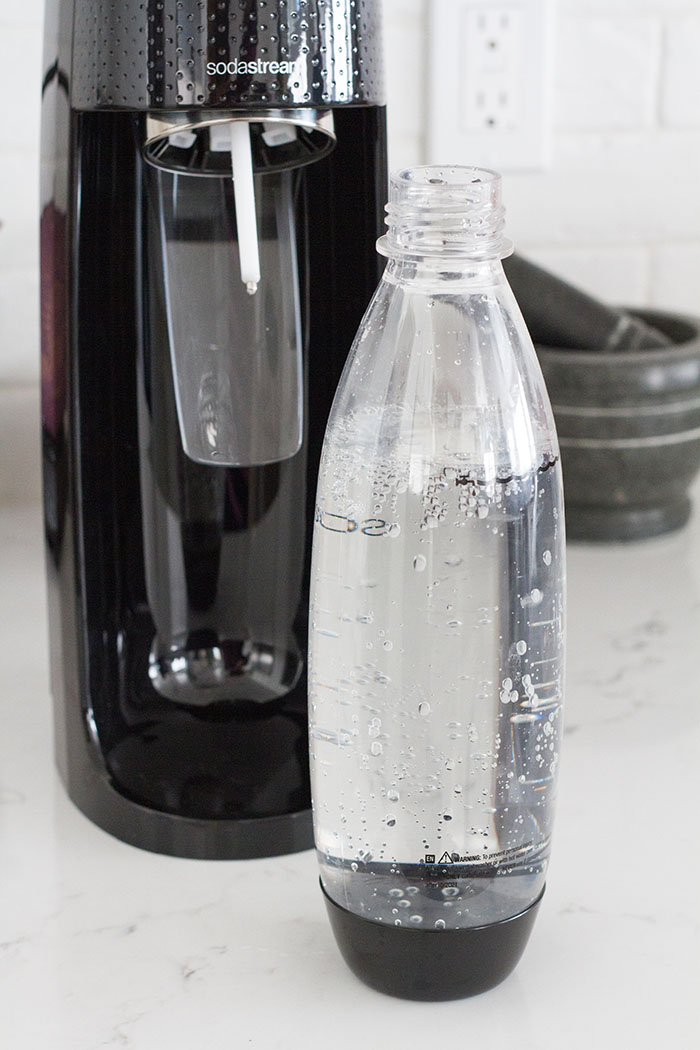 I started the day before by making a concentrate by simmering a bunch of Honeycrisp apple juice until it was a dark caramel color and had reduced down significantly. (From 128 ounces to about 28 ounces!)  I let the concentrate chill in the refrigerator.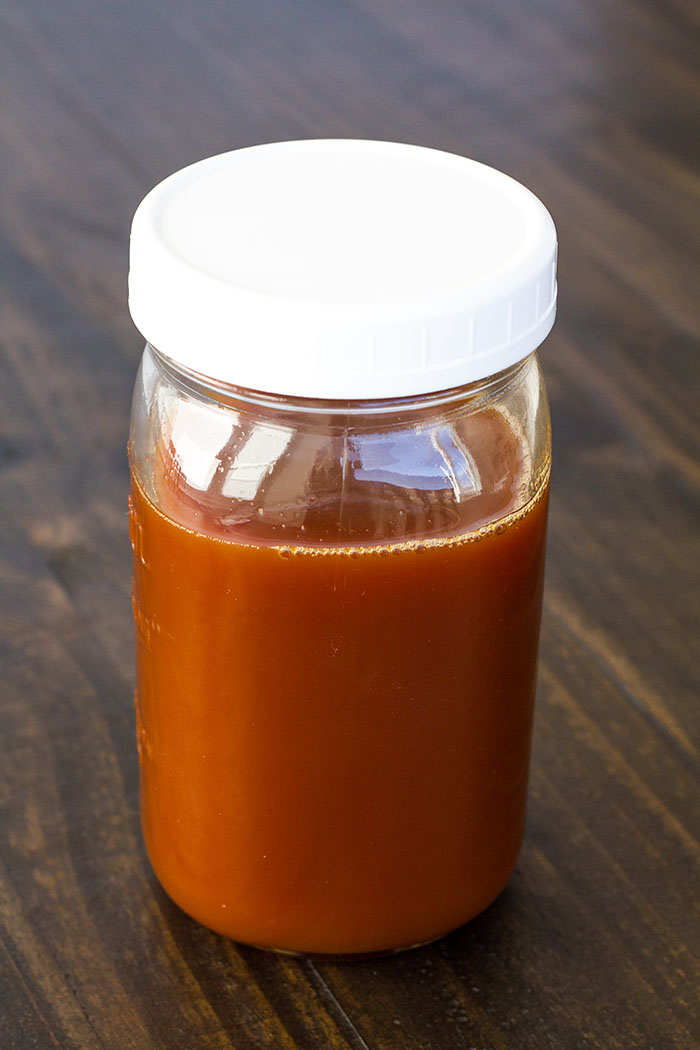 When we were ready to enjoy our spritzers, I poured 2 ounces of the concentrate in the bottom of each glass, then topped them off with freshly made sparkling water and garnished the with an apple slice.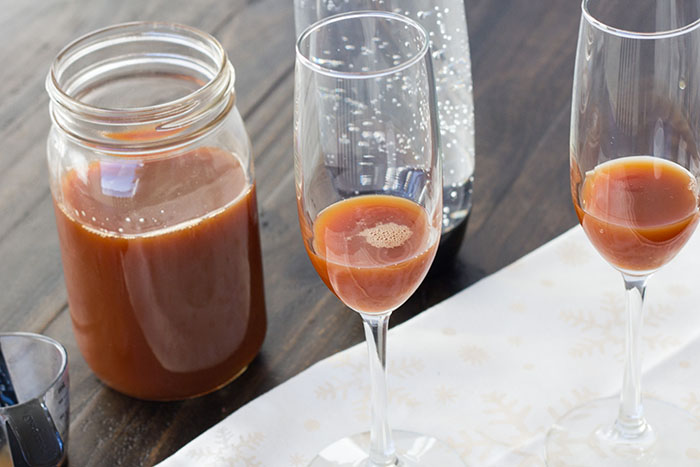 They were delicious!  Not super sweet, with a nice dry apple flavor.  Very refreshing.  If you like things sweeter, you could always add a sweetener to the juice when you are reducing it.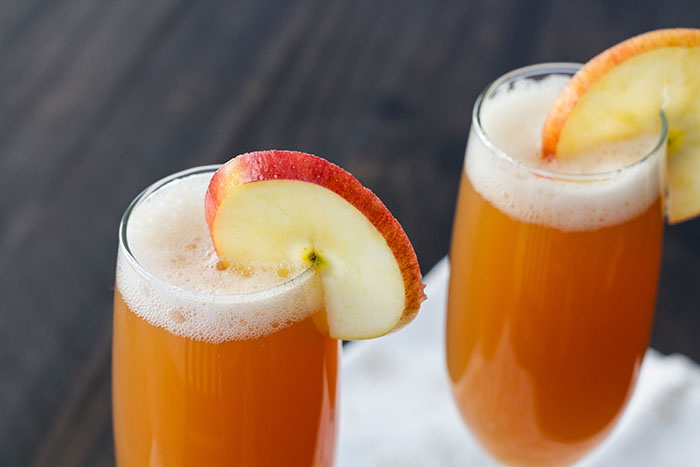 On another New Years topic…I know many people make resolutions at the beginning of the New Year.  I know I always have a few things that I try to focus on doing better.  Lots of people resolve to be healthier, lose weight, etc.  After the indulgences and heavier meals of the holidays, I always look forward to the New Year as a time to refocus on eating a bit cleaner and healthier.  If you are looking for some extra motivation, you should try registering for Veganuary (it's free)!  Veganuary is an event run by a registered charity in the UK that encourages people to try going vegan for the month of January.  Even if you only decide to eat one vegan meal a day, it's a great way to kickstart your year by focusing on eating more plants.  I plan on sharing some of my own plant-based favorites here during the month if you need any extra motivation!  Here's to a healthier year in 2018!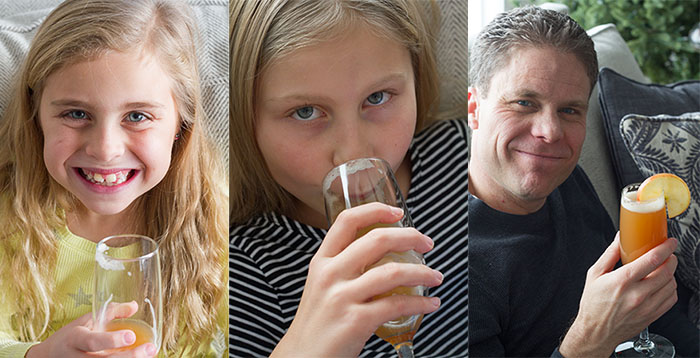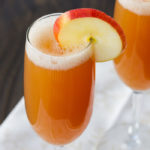 Honeycrisp Apple Spritzer
A nonalcoholic spritzer made with a Honeycrisp apple concentrate (you could make the concentrate with any apple juice that you like) and sparkling water, with no added sugar!
Ingredients
128

ounces

Honeycrisp apple juice (or apple juice of your choice)

Sparkling water
Instructions
To make Honeycrisp Apple Concentrate
Pour the apple juice into a large pot. If you don't have a pot large enough, make the concentrate in two batches. Bring the juice to a boil over medium-high heat on the stove, then reduce the heat to maintain a simmer. Continue to simmer until the juice has reduced to about 3 1/2 cups. Remove the pot from the heat and let the concentrate cool slightly before pouring into a glass quart jar. Let the concentrate continue to cool until it is warm, then put the lid on the jar and refrigerate the concentrate until it has chilled before using. The concentrate will keep in the refrigerator for several weeks.
To make a Honeycrisp Apple Sparkler
For each sparkler, pour 2 ounces of the Honeycrisp Apple Concentrate into a glass, then top off the glass with sparkling water. Garnish with an apple slice, if desired. Enjoy immediately.