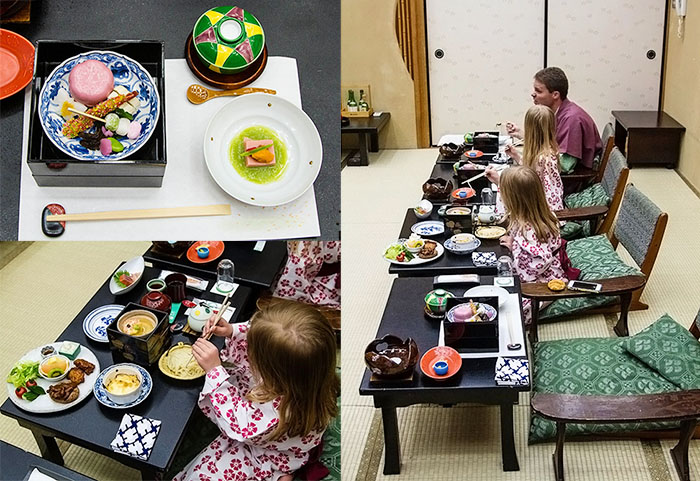 Last April during our most recent visit to Japan, we took a side trip with some friends to Ikaho, a small town several hours northwest of Tokyo known for its hot springs. For dinner one evening we ate a kaiseki meal, a traditional multi-course Japanese dinner. It was spring, and every morsel of food spoke to what was happening at that moment in nature. Hues of green and pink were abundant, both in the dishware and in the food. Springtime delicacies, like sansai (wild vegetables) were incorporated into the courses. Garnishes like delicate flower buds and leaves were used.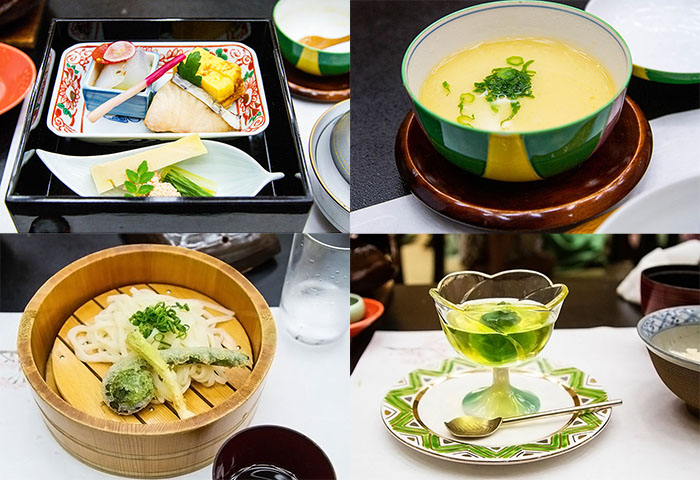 Beginning a new course was like unwrapping a gift—each one different from the last and filled with diverse visual, textural, and flavor details. The meal was a celebration of spring for all of the senses. The beauty of the meal had me wanting to stop and admire everything, while the flavors had me wanting to devour my food. My favorite dish was a fishcake that was light as air, wrapped in a cherry blossom tree leaf and accompanied by a tender fiddlehead fern, a fragrant cherry blossom, and a piece of thinly sliced carrot shaped to look like a cherry blossom petal, all suspended in a light clear broth.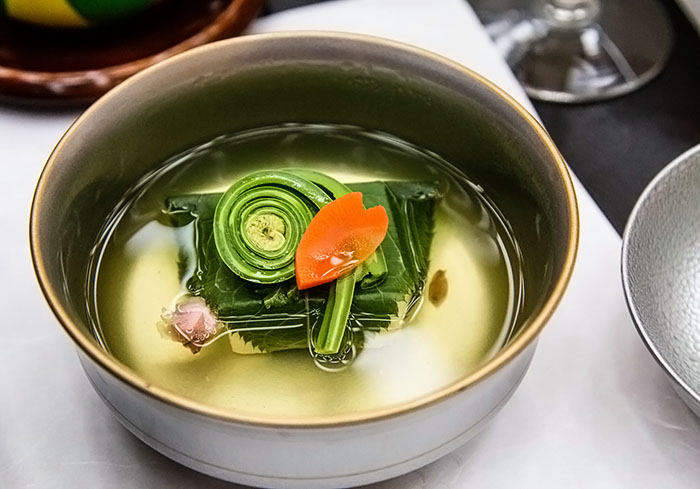 I have always loved to eat and cook, but it wasn't until I moved to Japan for the first time twelve and a half years ago that I began to truly appreciate the art and craft of food. I began to understand that eating is a multi-dimensional experience—a balance of the quality of the food itself and expertise used to prepare it, but also in how it is presented and served. I learned to better appreciate subtlety in flavor, an art that Japanese chefs spend lifetimes working to perfect. I learned that traditional Japanese culture pays meticulous attention to seasons, and not just winter, spring, summer and fall, but also to smaller distinct seasons within the four main seasons. The season is often invoked, from the seasonality of ingredients used, to garnishes evocative of the season, from what dishware is used to serve the food, to décor in the room the food is served in. I learned that the dining experience should be a visual one, not just from the standpoint of having the food be beautiful, but also in the use of different colors, shapes, glazes, and textures in the dishes used and how the dishes are arranged on the table.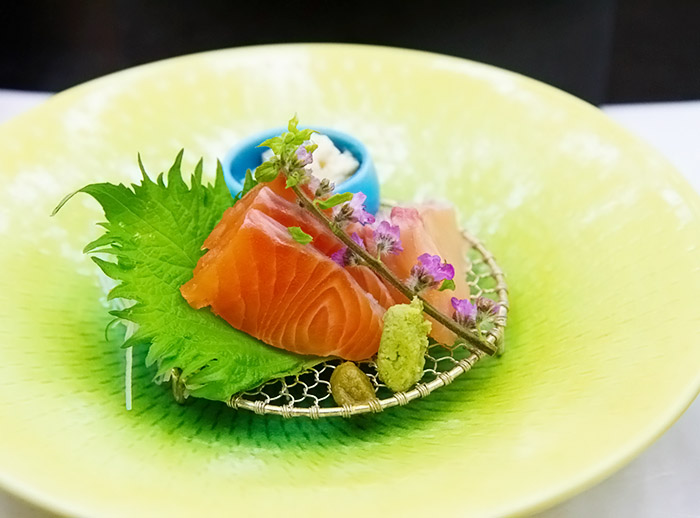 My experiences with food in Japan, like my meal last April, have changed the way I cook in my own kitchen. I have learned that simplicity can be more elegant and refined when used correctly and that subtle flavors can pay homage to an ingredient. I am learning to edit what I include in a recipe and what ultimately goes on the plate. I try to pay more attention to the seasons, seeking to learn more about where my food comes from, how it is grown, and when it is most delicious, and incorporate more seasonal references in my cooking. I try to use more texture and color in what I cook and how I serve it. I have moved away from the Western style of matching dishware to looking for pieces that will compliment other things on the table and add to the visual appeal. I am inspired by the beauty and complexity of Japanese cuisine, the devotion of its practitioners to their craft, and the dedication to giving customers a whole eating experience.
What experiences have changed how you do things in your own kitchen?
Want to meet purveyors who are making a difference with their customers? Check out BonAppetit.com's "Out of the Kitchen", an ongoing exploration of the relationships that build and sustain the food industry. See how hyper-local food markets operate and how their focus on quality and service keep customers coming back for more.