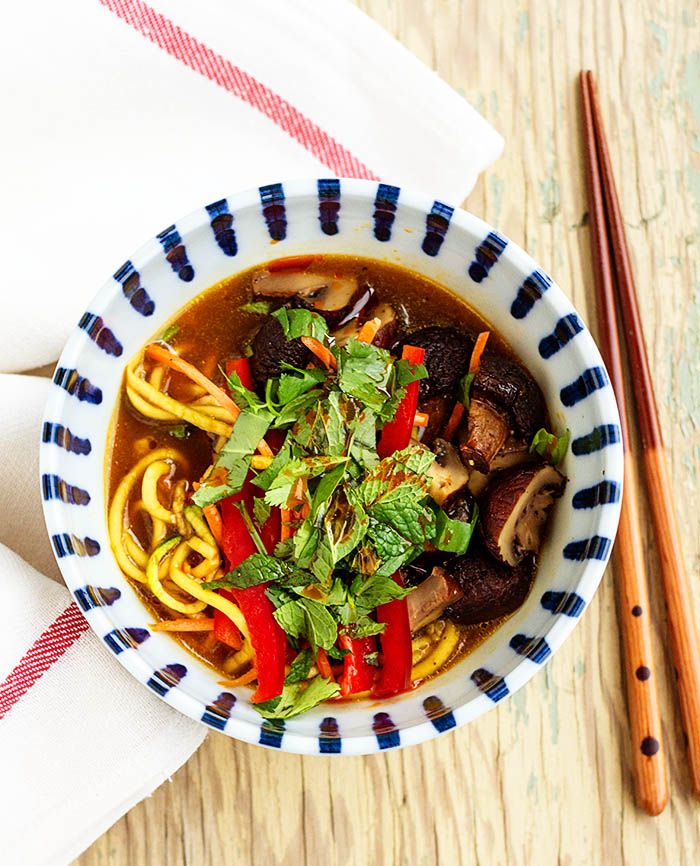 Noodles made from fresh zucchini with roasted mushrooms, fresh veggies, and a light broth?  A total win with the Fujilings.  Even better?  Squirrel helped make dinner!  I recently teamed up with the Kids Cook Monday initiative as an ambassador.  This initiative encourages families to set aside the first night of every week for cooking and eating together as a family.
The idea is to get kids involved in the process of preparing meals, which will help them learn about things like portion sizes, vitamins, and nutrients.  Plus, the time spent together as a family is invaluable.  (See their awesome list of reasons why you should cook with your kids.)  The Kids Cook Monday provides all sorts of resources, like examples of family friendly recipes and video demonstrations, a free starter family dinner toolkit, etc. if you are interested (just click on the Resources tab on the toolbar)! My girls already spend a lot of time in the kitchen with me, but I decided to use this as an opportunity to add a bit of structure to things.  Every weekend I brainstorm with them to come up with what we're going to cook and eat the following Monday for dinner.  Then on that Monday one of the girls puts on an apron and helps me make dinner.  I've worked on knife skills with Squirrel, scrambled egg making with Bug, etc.  It has been a blast.  The girls now call it their "chef day."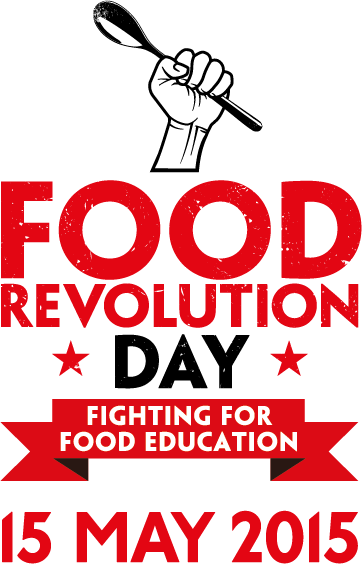 Another project that I really believe in is Jamie Oliver's Food Revolution, which I've written about before, which focuses on food education, especially for children, inspiring families to cook again, and empower people to fight obesity.  Food Revolution Day is coming up (May 15th), and in preparation Jamie launched his biggest campaign ever—a global petition to persuade the governments of the G20 countries to provide their nations' children with the basic "human right" of food education in schools.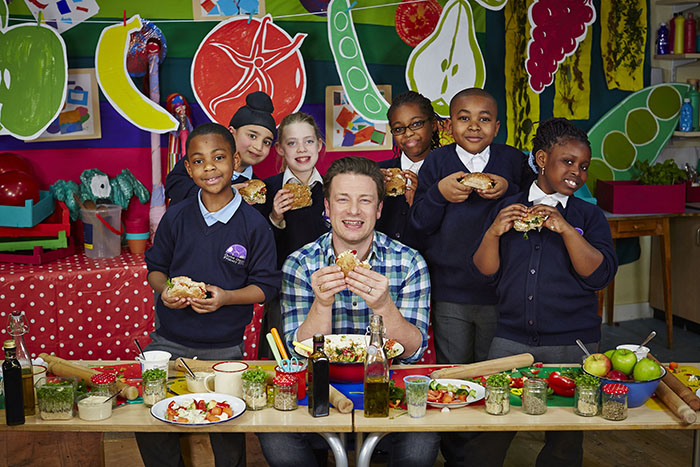 The last time I looked, the petition already had over 502,000 signatures since it was launched on March 29th.  So, as Jamie says, Sign it, Share it.  The more food and health education we can give our children, the more empowered they will be to make healthy choices and start to reverse some of the alarming health trends in our countries today.  If we can have that education going both at home and in our school systems, all the better!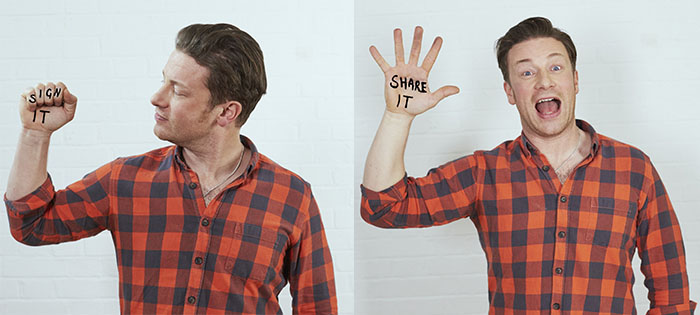 So back to that noodle bowl I started out talking about…I showed Squirrel how to use a spiralizer to cut our zucchini into long noodles.  This was probably her favorite part of making dinner.  We left the skin on, to add a bit of extra color, but you can peel your zucchini if you want to.  We tossed some mushrooms with some grapeseed oil, sea salt, and ground black pepper, and stuck them into the oven to roast.  We sauteed some garlic, ginger, and minced chili then added a vegetable stock and let everything simmer to develop flavor, then added the noodles to cook for a few minutes so that they would soften up and become more pliable.  Then we ladeled the noodles and broth into bowls and topped it with roasted mushrooms, julienned carrots, thinly sliced red bell peppers, and some chopped herbs.  The dish is full of color and nutrients, and provides lots of opportunities to talk about different nutrients and why your body needs them.  The girls' favorite part of the dish was the roasted mushrooms—they could eat them like candy!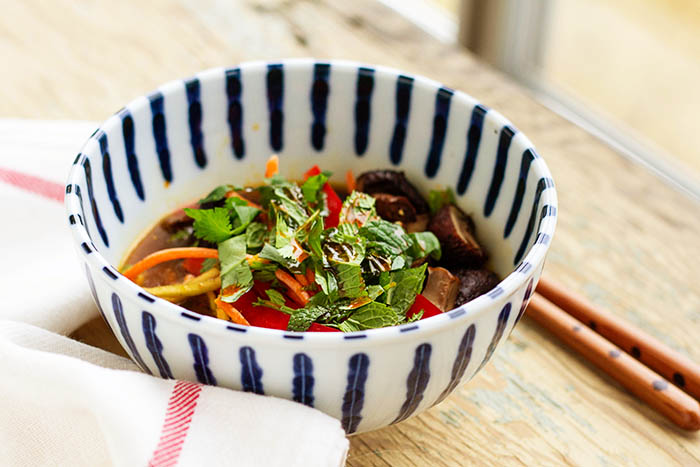 Print This Recipe
Vegetable & Roasted Mushroom Zucchini Noodle Bowls
Makes 4 servings
For the roasted mushrooms:
1 1/2 pounds cremini mushrooms
3 tablespoons grapeseed oil
1 teaspoon fine grain sea salt
1 teaspoon freshly ground black pepper
For the noodles:
1 pound zucchini
1 tablespoon grapeseed oil
4 garlic cloves, minced
2 tablespoons minced fresh ginger
1 fresh red chili pepper, minced (optional)
4 cups vegetable stock
1/4 cup soy sauce (or gluten-free soy sauce, tamari, or coconut aminos)
1 cup matchstick-cut carrots (about 3 ounces)
1 red bell pepper, thinly sliced
3 tablespoons chopped fresh basil
3 tablespoons chopped fresh cilantro
3 tablespoons chopped fresh mint
2 teaspoons toasted sesame oil
Directions:
1. Roast the mushrooms: Preheat the oven to 425 degrees Fahrenheit. Drizzle the oil over the mushrooms in a large bowl and sprinkle with salt and pepper. Using your hands, toss everything together. Spread the mushrooms out on a rimmed baking sheet. Place in the oven for 40 minutes, or until browned and fork tender. Remove them from the oven and let them cool slightly, then cut them into quarters (or halves if they are small), and set aside.
2. Make the noodles: Slice the ends off the zucchini, and peel them (or leave the skin on for extra color). Then, using a spiral slicer, mandoline, or julienne peeler, turn the zucchini into long noodles, discarding the center seeded portion, and set aside.
3. Heat a medium saucepan over medium heat. Add the grapeseed oil and swirl the pan to coat the bottom inside with oil. Add the garlic, ginger, and chili pepper (if using), and cook for 1 minute, stirring constantly. Add the vegetable stock and soy sauce and bring to a boil. Once boiling, reduce the heat to medium-low and simmer for 8 minutes.
4. Add the zucchini noodles, return to a simmer and cook for 2 minutes.
3. Assemble the bowls: Divide the noodles and broth evenly among 4 bowls. Top each bowl with 1/4 of the carrots, bell pepper, and mushrooms. Sprinkle with the herbs and drizzle with the toasted sesame oil over the top.