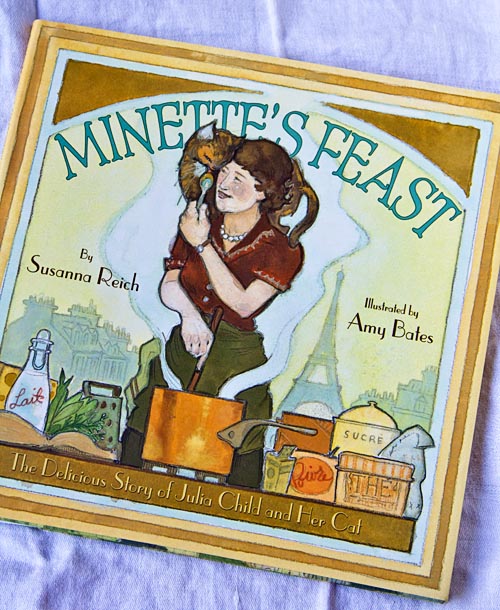 I love Julia Child for many reasons—her spunk and dogged determination, her love for life and cooking, her love for France, and her cookbooks.  But another reason I love Julia Child is because she was a cat lover, a fact which award-winning children's book author Susanna Reich captures in her book, Minette's Feast: The Delicious Story of Julia Child and Her Cat, illustrated by Amy Bates.
Cats have been a part of my life for as long as I can remember.  Among the menagerie of animals that my parents allowed us to inundate our home with growing up, there was always at least one cat—like my first cat, Lucy, who had a litter of kittens on Easter morning when I was in Kindergarten, or my Siamese cat, Bocelli, who slept in the crook of my neck every night.  Yet for the longest time, I didn't consider myself to be a cat person.  Somewhere along the road of life, I figured out the truth, and Mr. Fuji and I adopted two cats while living in Memphis, Tennessee before we had the Fujilings.  Neko, our 20-year-old sweetheart, recently passed away, leaving me even more reflective on my status as a "cat lady.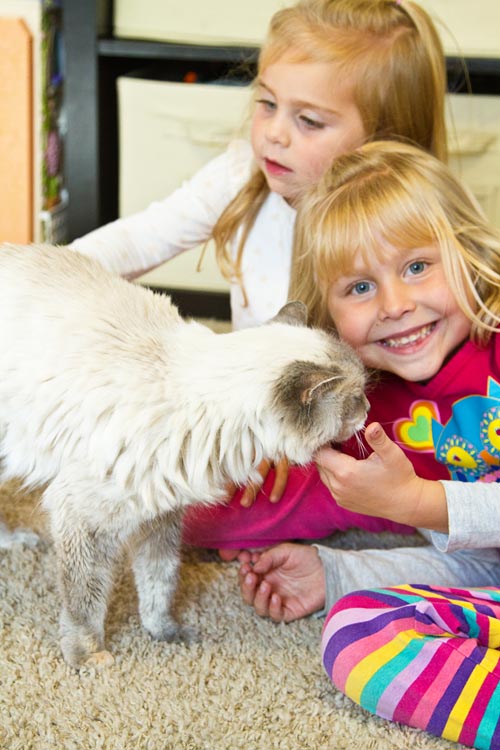 Susanna Reich, author of Minette's Feast, has been a lifelong Julia fan, and even met her when she created the flower arrangements for her 80th birthday party in New York City.  Later, she became a children's book author and when she discovered that Julia was a cat lover, she jumped at the chance to write a book about her.  Julia got her first cat, Minette Mimosa McWilliams Child, when she and her husband Paul lived in Paris.  Julia fed Minette leftovers and Minette returned the favor by bringing Julia fresh-caught mice.  Julia wrote about Minette in her letters and memoirs, and now children can get to know Julia and Minette through the pages of Susanna's beautifully funny and entertaining illustrated children's book, Minette's Feast: The Delicious Story of Julia Child and Her Cat.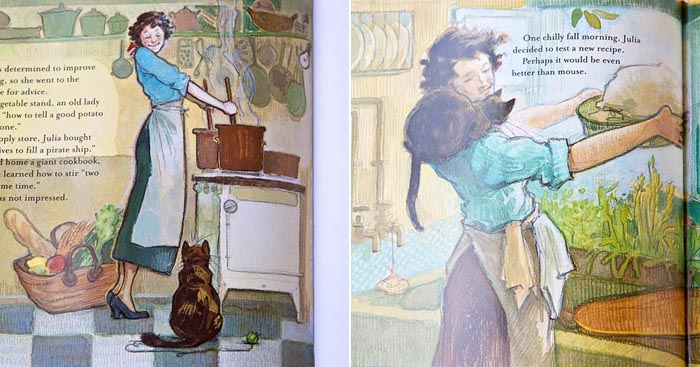 The Fujilings and I were enchanted by the illustrations and of Minette's antics.  We giggled when we read that "she perfected her hunting skills by chasing 'a Brussels sprout tied to a string.'"  We tried to help Noodle, our 7-year-old ball of fur, hone her hunting skills, but she's a bit lazy and after a brief sniff, wanted nothing to do with the Brussels sprout that we tried to entice her with.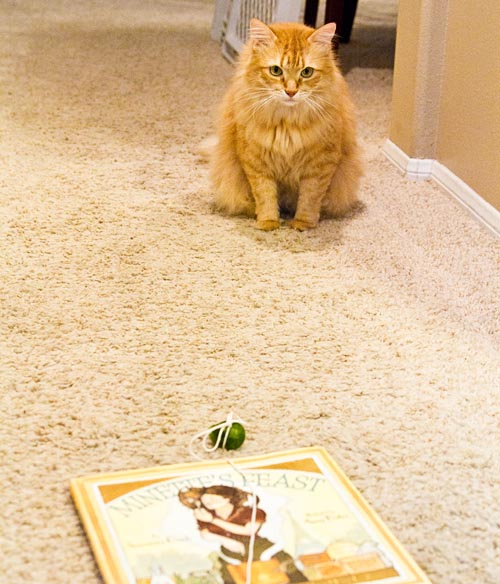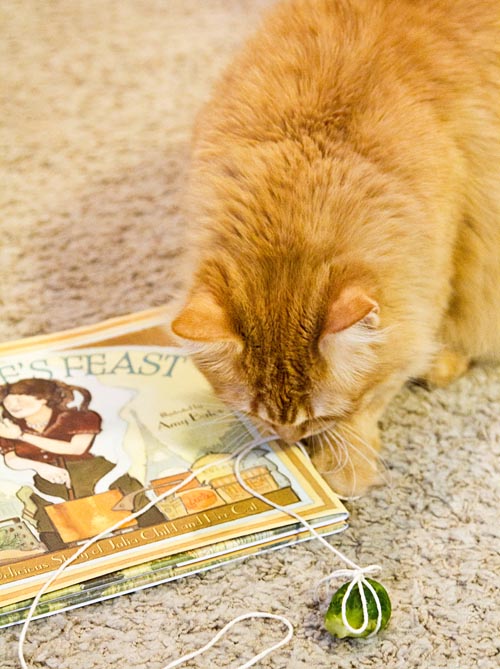 We loved the alliteration sprinkled throughout the book, and drooled at the thought of "the delicious smells of mayonnaise, hollandaise, cassoulet, cheese souffles, and duck pates wafting from the pots and pans" in Julia Child's kitchen.  I love that the book incorporates quotes and facts in a fun way!  This book has been a huge win at our house.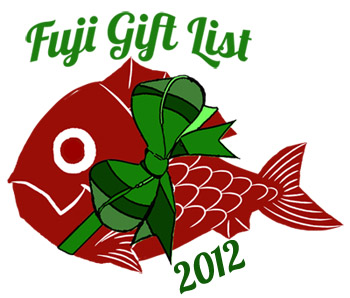 The book is a must-buy for anyone with young children or for a cat or Julia Child lover, and guess what?  One of you will win a copy!!
Minette's Feast Book Giveaway!
There will be one (1) lucky winner who will receive a copy of Minette's Feast: The Delicious Story of Julia Child and Her Cat, by Susanna Reich, illustrated by Amy Bates, courtesy of Abrams Books!
Rules: The giveaway will close Tuesday, December 11th, 2012 at 12:01 am EST. The giveaway is open to readers with a US mailing address. The winner will be chosen randomly and notified by email. The winner will have 48 hours to respond before another winner is chosen.  To enter, please follow the steps below.