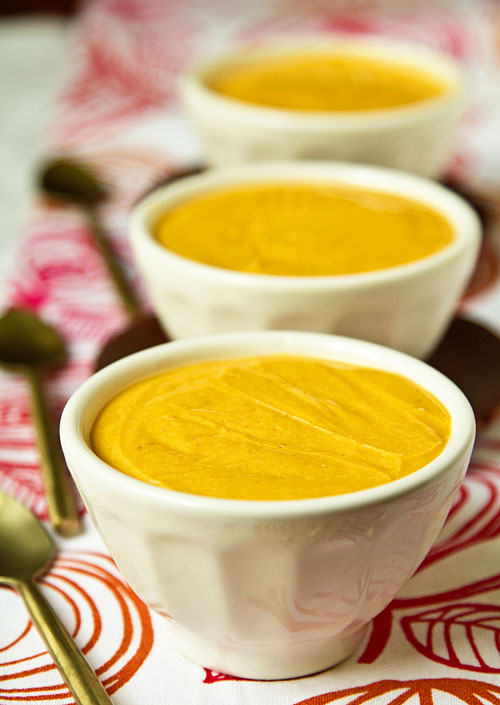 Pumpkin pudding—creamy and easy to make, full of holiday flavors without any fuss.  Sounds good right?  It is!  Pumpkin has got to be one of my favorite things to eat during this time of year.  Whether it's used in a dessert or savory dish, I can't get enough.  So when my Tiki Machine partners and I were trying to decide what Lucy was going to bring to the table for the month of November, it was pretty easy to decide on something pumpkin.  Then one day I was craving pudding . . . well, you can guess how the rest of the story goes.  So little Lucy is helping us celebrate the Thanksgiving season this month with pumpkin pudding!
The pudding is super easy to whip up, making it a perfect project for you and your little ones to work on together.  Most of the ingredients are put in a pot and heated until they thicken, then removed from the heat.  Then you stir in pumpkin puree, butter, and vanilla and pour the pudding into a serving bowl to cool, then put it in the refrigerator to chill.  That's it!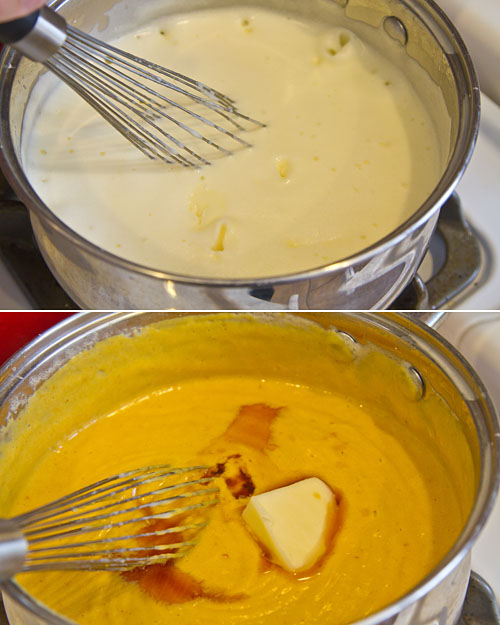 A few words of advice: use either homemade pumpkin puree, or canned organic pumpkin puree so that the color is a nice bright orange, instead of the muddy brown color that comes from regular canned pumpkin puree.  Also, make sure you use vanilla extract that you love, because it will make the finished pudding that much better.  Right now I'm in love with Heilala Vanilla Extract, which I was recently sent to try out.  It's not cheap, but when it comes to vanilla, you definitely get what you pay for.  The flavor is divine and worth having around to use in special dishes.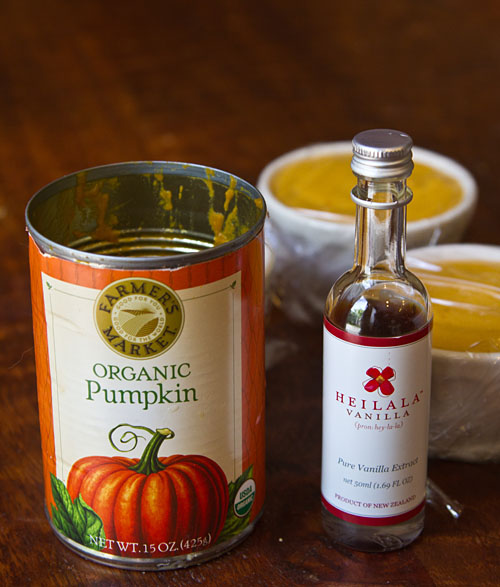 If you love pumpkin pie, you will love this pumpkin pudding.  And the best part?  It will take you much less time and effort to make!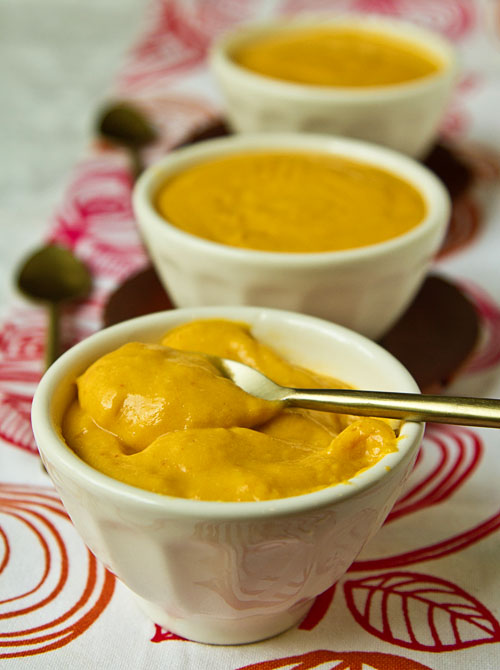 Print This Recipe
Pumpkin Pudding
Makes about 8 servings
1 2/3 cup water
3 tablespoons cornstarch
1 can (14-ounces) sweetened condensed milk
3 large egg yolks, beaten
1 can (15-ounces) pumpkin puree
2 tablespoons butter
1 1/2 teaspoons vanilla extract
1. Mix the water and cornstarch in a heavy saucepan until the cornstarch has completely dissolved.
2. Whisk in the sweetened condensed milk and egg yolks. Cook over medium heat until the mixture thickens and is bubbly. Then whisk in the pumpkin puree until combined and completely smooth.
3. Remove the saucepan from the heat and add the butter and vanilla extract. Stir until everything is mixed together and then pour into a serving bowl, cover with a clean, dry kitchen towel (to prevent extra moisture from condensing on the surface of the pudding while cooling), and let the pudding cool completely.
4. When the pudding has cooled, remove the kitchen towel and cover the top of the bowl with plastic wrap and set it in the refrigerator to chill. Serve chilled.
=========================================================
* Disclosure: Heilala Vanilla sent me several samples of their vanilla products to try out.  I am not being compensated in any way for this post.  All thoughts and opinions are my own!