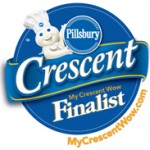 Have you voted yet today? You can vote once every day between now and December 31st! Help me win the title of favorite Crescent Cook and be entered for the chance to win $5,000! (See more voting details at the end of this post.)*
=============================================
One of my many culinary weakspots is my love for gyoza, Japanese pan-fried dumplings.  Whether it's making my own wrappers, making my favorite pork and cabbage gyoza, or making dessert gyoza filled with banana and Nutella, I can't get enough.  Today I continue to feed my gyoza obsession by sharing my recipe for mushroom pancetta gyoza over on The Mushroom Channel.  So if you'd like to join me in indulging in a bit of mushroom porky goodness, head on over to grab the recipe!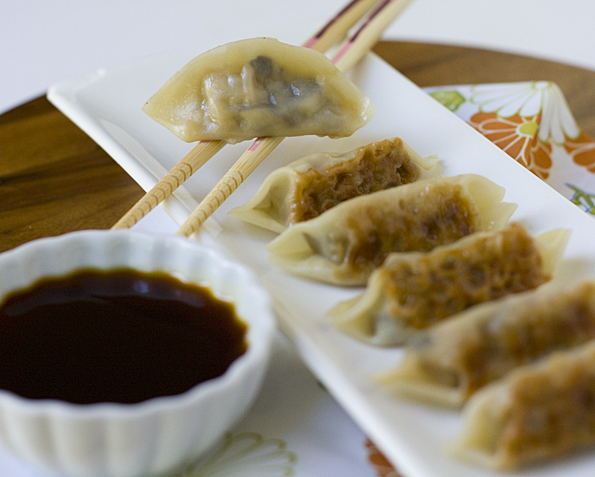 ==================================================
* Pillsbury Crescent Cook Contest Voting:
To vote for me in the Pillsbury Crescent Cook Contest, you have to fill out the entire form below the pictures and set up an account for your vote to count. After registering the first time, you then have to log in for each subsequent vote (log in area is at the top of the page), hit the vote button, then scroll down and hit the "Enter Now" button. You'll know that your vote has been counted if you then get a screen that starts with, "Thank you for entering the My Crescent Wow Sweepstakes!" Thank you so much for your support!!