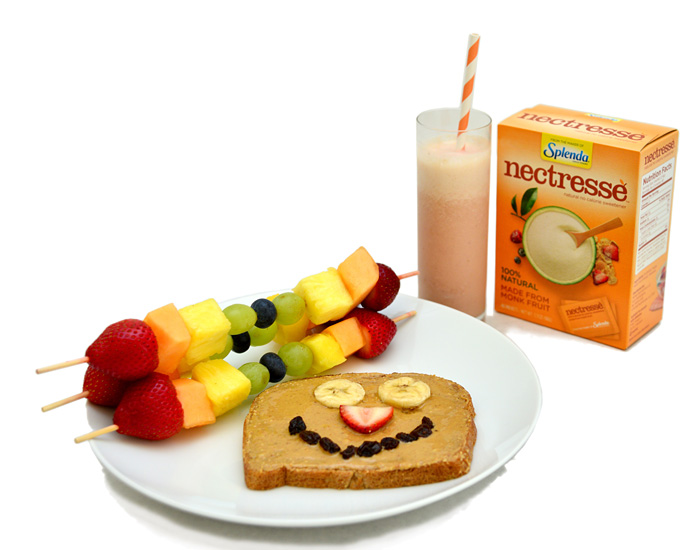 Now that we're several weeks into the school year, all of my "fresh and fun" lunchbox ideas are starting to be not so fresh, meaning it's time for me to hit the drawing board again and think up some new fun ideas for what to pack into Squirrel's bento each day.  While it would be easy to throw in a bunch of pre-made, pre-packaged foods, Squirrel would most likely send me marching back into the kitchen after a couple of days because I forgot to include an onigiri.  On top of that, there's the worry factor.  Please tell me you've experienced it too?  The worry that my cute rambunctious first grader is getting the nutrients she needs to keep her going throughout the day.  To help us keep things fun, fresh, and healthy, I've got Lisa Drayer, a nationally known nutritionist and health reporter, here to share four lunchbox ideas that are not only nutritious, but "kid-approved" too!  Thanks Lisa!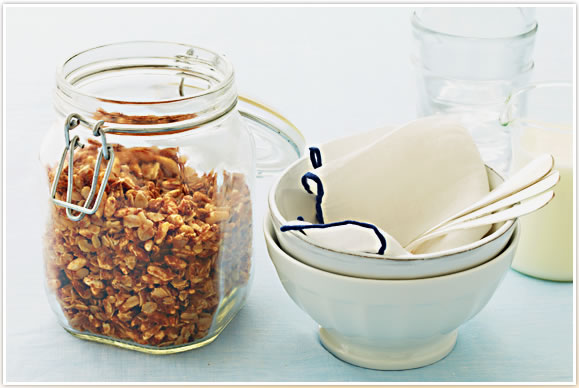 Turkey roll-ups: You and your child will have fun preparing this low fat but protein-rich snack! Spread low-fat honey mustard dressing on a whole-wheat tortilla. Place a slice of roasted turkey (avoid highly-processed deli meat that contains nitrates and fillers) and a slice of Swiss cheese on top. Roll it up and slice into bite-size pieces.
Peanut butter granola: This snack is bursting with grains, fruit and protein-rich peanut butter. Sweetened with NECTRESSE Natural No Calorie Sweetener instead of sugar, the recipe is available at the following webpage:
http://www.nectresse.com/recipes/peanut-butter-granola
Fruit kabobs: Cut cantaloupe, honeydew and pineapple into chunks. Wash and halve some strawberries, and wash a bunch of blueberries. Thread the fruit onto small wooden skewers, alternating colors, and then remove the skewers' sharp ends before serving.
Peanut butter "face": This playful dish provides your child with protein and fiber. Spread all-natural peanut butter on one slice of whole wheat bread, then top with two banana slices for the eyes, two orange segments for eyebrows, a strawberry half for the nose, and a string of raisins to make a mouth.
============================================
Lisa Drayer, M.A., R.D., is a nationally known nutritionist and health reporter who has helped many individuals improve their health and achieve their weight loss goals.  She has counseled some of New York's most prestigious and visible personalities, including television celebrities, models, and high profile executives.  Her expertise includes beauty nutrition, weight management, pre and post-natal nutrition, and general nutrition and wellness.
Lisa is the author of THE BEAUTY DIET: Looking Great Has Never Been So Delicious (McGraw-Hill, 2009).  She is also the author of Strong, Slim, and 30!  Eat Right, Stay Young, Feel Great and Look FABULOUS(McGraw-Hill, 2007).